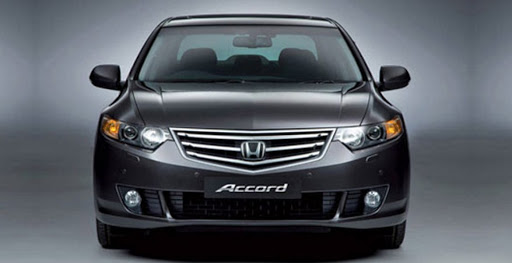 Honda Accord 2012-An Owner's Review
Under the PakWheels user's series, we are reviewing the Honda Accord 2012 model. If we take this specific model, Honda launched it in 2007 and continued till 2012. At the time of its launch, the company sold it at Rs3.6million, but with time it got expensive.
Price Tag and Purchase Decision: 
The owner bought this car in 2012, with around 5-6,000 kilometres drive on meter. "I purchased this car in Rs6.8million," he said. Sharing the purchase experience, the owner said he also considered other cars, including Mercedes E-Class and BMW 5 Series. "But due to maintenance cost, parts availability and 2400cc engine, I opted for this car," he said.
Key Features of Honda Accord 2012: 
The car has front leather electric seats, AC vents for backseats, sunroof, multi-reflector headlights, sensors and eight airbags.
Furthermore, it has cruise control, onboard compute and steering controls.
Fuel Average: 
According to the owner, this car's intracity fuel average is 8-9 kilometres/litre, while it gives 15 kilometres/litre average on the long route.  
Parts Availability and Prices of Honda Accord 2012: 
The owner told us that its parts are readily available in the local market, but their prices are quite high. "We bought its left headlight, and it costs us Rs1, 50,000," he said. 
Drive Comfort of Honda Accord 2012: 
According to the owner, its drive comfort is the best feature of the Honda Accord. "It is very spacious, and you can travel on long routes very comfortably in this car," he said. 
Missing Features in Honda Accord 2012: 
The owner told us that he misses proper infotainment system with android and Bluetooth in this car. "Its screen only gives information, and not a LED," he further said.
Known Faults: 
The passenger seat's airbag of this model was faulty, because of which Honda recalled this model. "The company installed the new airbag in it," the owner told us. Furthermore, a bulb in controls is also faulty, which has been a problem in all cars of this generation.
Seating Space in Honda Accord 2012: 
The car has ample space on both fronts and backseats; hence, five people can easily travel in this vehicle.
Boot Space: 
As per the owner, the boot space of this car is excellent, and you can travel in this car very easily with your family.
Resale Value of Honda Accord 2012:  
The resale value of Honda Accord has always been an issue, as the car has failed to create a healthy resale market in Pakistan. "The current price of this car is around Rs3-3.2million which half of the original price," the owner stated.
Is this Value-To-Money Car? 
Although it doesn't have a resale value in the local market, still it is a complete value-to-money car. This car has features and specs of executive class vehicles and great for the drive.
However, its maintenance cost and parts price are serious issues with this car.
Oil Change Cost of Honda Accord 2012: 
According to the owner, he gets this car's oil, air and oil filters changed after 3,000 kilometres, and it costs him around Rs10-11,000.
Suspension and Ground Clearance: 
The owner told us that its ground clearance is relatively low, especially if five people are sitting in it. "Meanwhile, its suspension is aerodynamic, and it will give you a smooth flow, especially on highways," the owner added.
Watch Video: