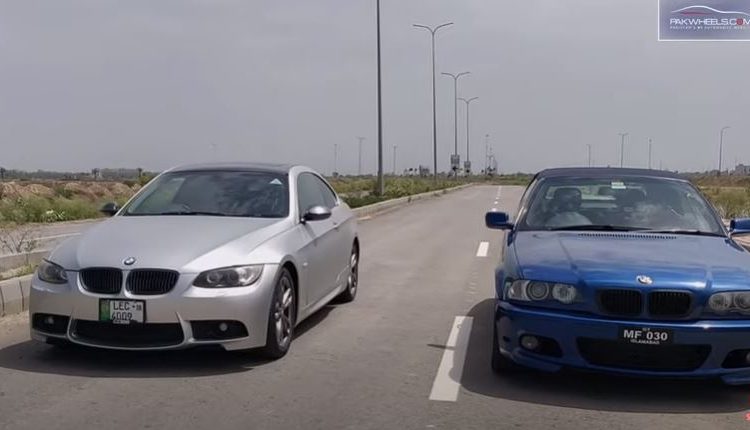 BMW 3 Series-Specs and Features Review
Today we have bought the review of two iconic cars of BMW 3 Series, i.e., BMW E92 335i and E46 330Ci. As 330Ci is the predecessor of 335i, we will do its walkaround first. We will share the salient features, specs and qualities of these cars with you.
BMW E46 330Ci: 
This production of this car started in 1997 and dominated its class in its lifetime. The class had cars like Audi E4 and Mercedes C-Class. BMW E46 was better on the road, on track and much safer than its competitors. It was considered as one of the best cars in handling during its time, while some others believe it best BMW ever in the company's history.
Under Review E46: 
The car we are reviewing is 2002 330Ci, in which Ci stands for convertible or coupe model. This 330 was top-of-the-line model, right under its Sport M variant. The car has 3.0L inline 6 M54 engine, producing 230bhp and a top speed of 220km/hour.
This model can reach 0-100 in 10.45 seconds.
BMW E46 has electric heated bucket seats, along with cruise control, climate control and traction control, which was a new feature at that time. You can also switch its hardtop with a soft top as per your choice. The consumers believe that this specific model is still the best-looking car.
BMW E92 335i
BMW launched this car in four different variants, i.e., four-dour Sedan E90, four-dour station wagon E91, two-door coupe E92 and two-door convertible E93.
The car we are reviewing is E92. The production of this car started in 2006 and continued till 2013. This model was bigger and better than the other model, as it was safer and roomier compared to its competitors.
BMW launched this model with much more technology features than any of its models, including the iDrive System. Furthermore, 335i has heated seats, auto climate control and Bluetooth, which was quite a high-end feature at that time.
Moreover, the manufacturer company gave wooden trim in this car as standard, along with a 13-speaker Logic7 sound system. Like its predecessor, 335i was also a top-end model, right below its Sport M variant.
Engine: 
This model comes with twin-turbo inline6 3000cc engine, producing 307bhp and a top speed of 225km/hour.
It reached 0-100 in 5.5 seconds.
Under Review Car: 
The owner of this under-review car has done multiple exterior and performance modifications, i.e., forged intercooler and Dcap exhaust. After these modifications, this car is producing around 450bhp with a top speed of 280km/hour.
Watch Video: