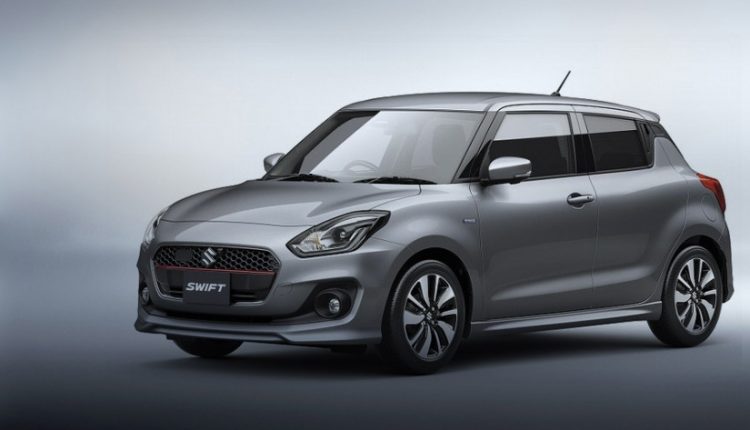 Here are Specs of Suzuki Swift 4th Gen to be launched in Pakistan
Earlier, PakWheels reported that Pak Suzuki will discontinue Suzuki Swift in August 2021. In a notification, the company said that it would halt the production of the vehicle's 2nd generation next year. However, the big question is about its replacement. However, the main question by the buyers is, will the company replace it with the fourth generation and if Yes, when?
Now the sources have said that the 4th generation Suzuki Swift will arrive in Pakistan. However, it is not clear whether it will arrive at the end of 2021 or the start of 2022.
Obsolete Swift Generations in Pakistan:
It is pertinent to mention that in the international market, the Suzuki is selling 4th generation of the vehicle. Suzuki launched this generation in 2016, and after completing its lifespan, the company will end it in 2021. This means, Pakistan will get the 4th generation when it'll be dead in the rest of the world, and there is nothing new in it.
If you look at the history of Swift in Pakistan, you would know that the world had the 2nd generation in 2004. It ended its journey in 2010, and in the same year, Suzuki launched it in Pakistan. Since then, this globally obsolete generation is running on the local roads.
Still, we think, the 4th generation Suzuki Swift will be a good addition in the local market, although being left by global consumers.
Features of 4th Generation Swift:
We have earlier discussed the salient features of this vehicle. Based on the new generation platform "HEARTTECH" the new Swift boasts best in a lightweight class body. The new generation has an entirely new look as compared to the older generation Swifts.
Exterior of Suzuki Swift 4th Gen: 
Just like the previous models of Swifts, this 4th generation car retains its essential looks as a small but good looking hatchback. Visual add-ons such as projector-head lamps, LED-tail lamps, LED-DRL's and chrome grille give it a more distinct and premium appeal.
Interior:
Interior of Swift also gets a makeover making it more pleasing to the eyes. Multiple interior elements such as centre console, gearbox and steering wheel have been highlighted with a silver colour coating to elevate look and feel of the cabin
Engine of Suzuki Swift 4th Gen: 
The 4th generation Swift is equipped with multiple engine configuration including a 3 cylinder 1.0 Liter booster-jet engine, KB12 1.2L petrol, SVS Hybrid and couple of diesels including a 1.3L and 1.5L. Among these engines, the KB12 1.2L engine is most likely to make its way to Pakistan.
Expected Price of

Suzuki Swift 4th Gen: 
The current price of Swift in Pakistan ranges between 20.3 – 21.8 lacs, which means the 4th generation will be around Rs23-25 lacs.