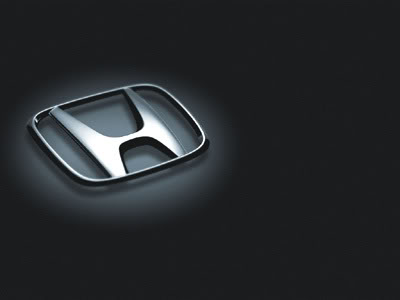 Honda Atlas Cars (Pakistan) Limited has posted its profit and according to it, the profit is down by 15% YoY.
According to the details, the company sent a notice to Pakistan Stock Exchange (PSX) and revealed that for the 4QMY19 it earned PKR 1.17 billion (profit after tax) compared to PKR 1.37 billion in the same period of the corresponding year. Moreover, on a cumulative basis for the MY19 profitability of Honda is down by 41% YoY.
Now coming to the Earnings per share (EPS), the company reported PKR 8.18 eps in 4QMY19 as opposed to PKR 9.62 in the same period of the previous year. Net sales of the company are also down by 6% Year-on-Year to PKR 24.16 billion due to an 18% decrease in volumetric sales.
Read Also: Atlas Honda profits down by 31%
Moving onwards, gross margins also collapsed due to rupee devaluation and lower sales of Civic. Just to give you guys a gist, the company sold 2,310 units of  Civic and City in April 2019 while in April 2018, it sold 4,045 units. There is a massive decrease of 43% in the sales YoY.
Aside from depleting gross margins, the gross profit for 4QMY19 is also down by 24% YoY.
See the complete report below: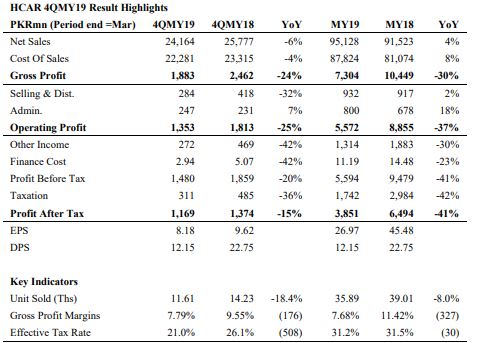 Furthermore, Pak Suzuki Motor Company (PSMC) has also reported a huge drop in the profits thus beating a 10-year record during the first quarter of the year 2019. The auto manufacturer went through a loss of Rs.980 million.
That's it from our side, drop your thoughts in the comments section below.