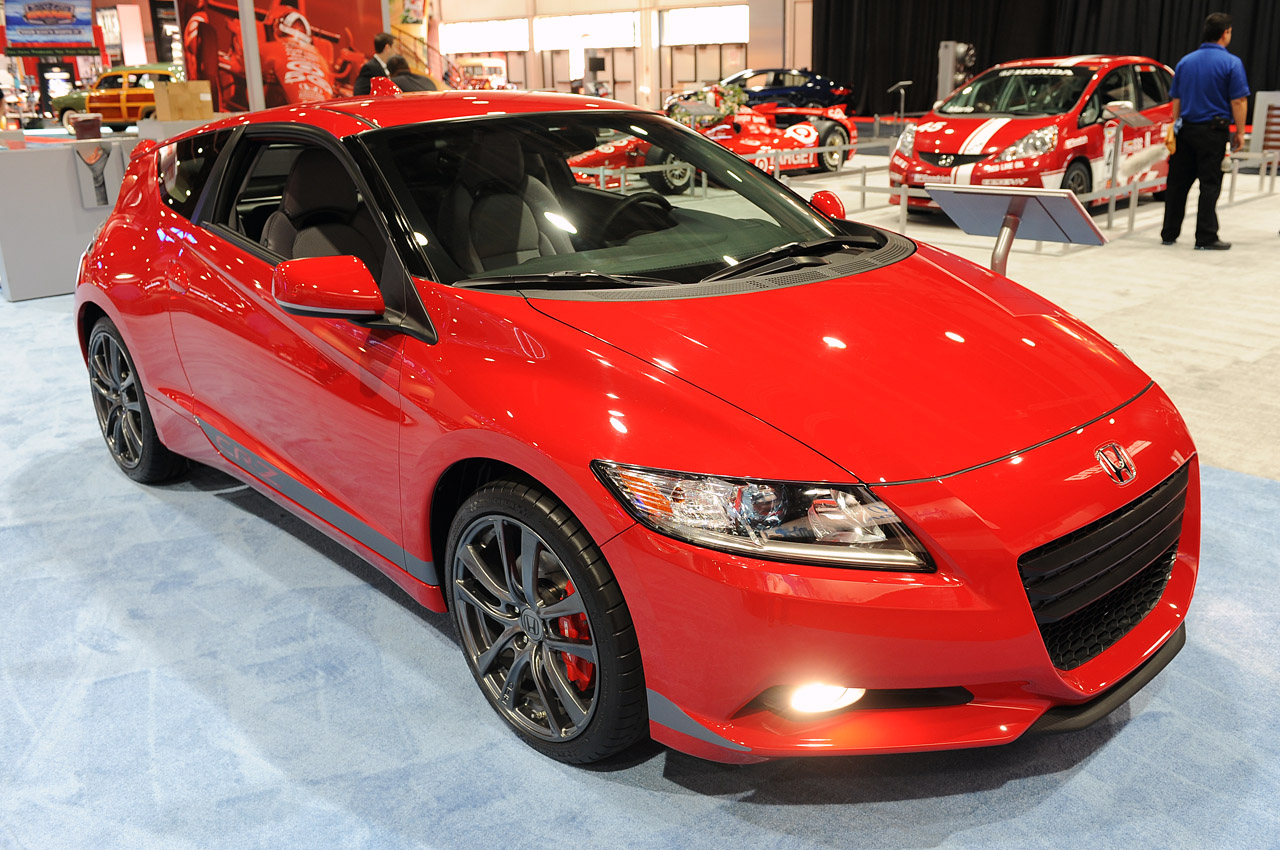 In an unprecedented and unadvertised price slash, Honda Atlas (the Pakistani arm of Honda Japan) just cut down the prices of Honda CR-Z from their books by a million Pakistani rupees. A million Pakistani rupees! That is a lot of dough and though we can't come to terms as to why and how this has happened, it has happened and probably, PakWheels' classifieds of cheaper and better equipped imported Honda CR-Z is just one of the many reasons.
The other reason is also intertwined, it is quite a possibility that no one would've been buying CR-Z from Honda because of the obvious price difference and were rather buying the imported one with full after-sales support available at the Honda Dealers. Thus, the stocks must've been piling up and they've taken the desperate decision and slashed off the prices to bring them on the same terms as the imported CR-Zs, before their own rotted away.
CR-Z when introduced, was available from 3269000 to 3499000 Pakistani rupees while you could have a top of the line imported one with carbon fiber trim and moon roof for as much 2.4 to 2.5 million rupees.
You can get a Honda CR-Z from PakWheels Classifieds in the range of 1.8-to-2.4 millions rupees depending on how well equipped the car is but given the price and our fantastic experience in the car when we reviewed it, it is quite a bargain.
Here's a screenshot of the the brochure at Honda Atlas' website, where the model versions have also been slashed and only automatic is available in either solid or pearl colors.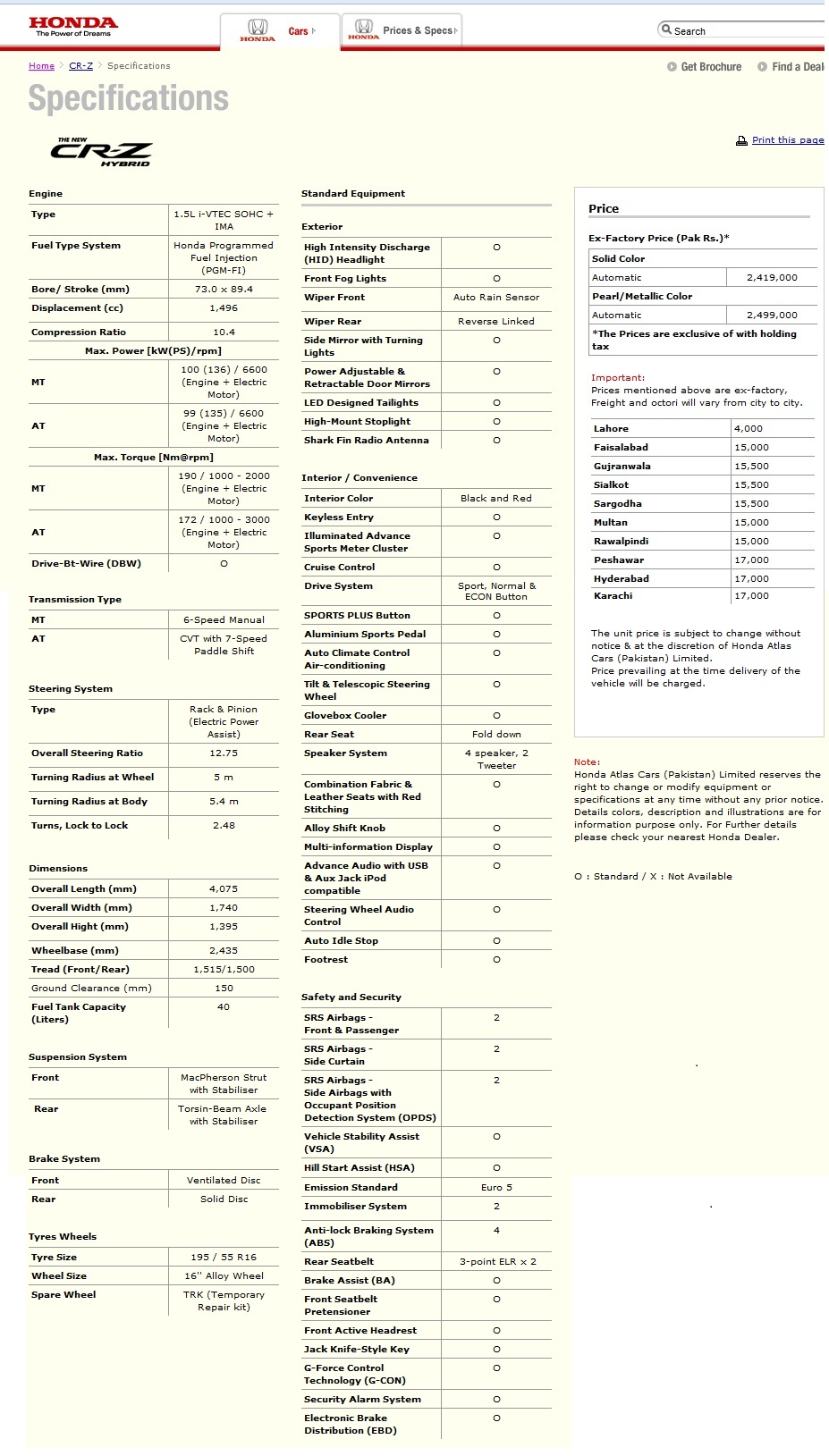 UPDATE: It was a limited time promotional offer. The prices have once again been restored to the previous level.