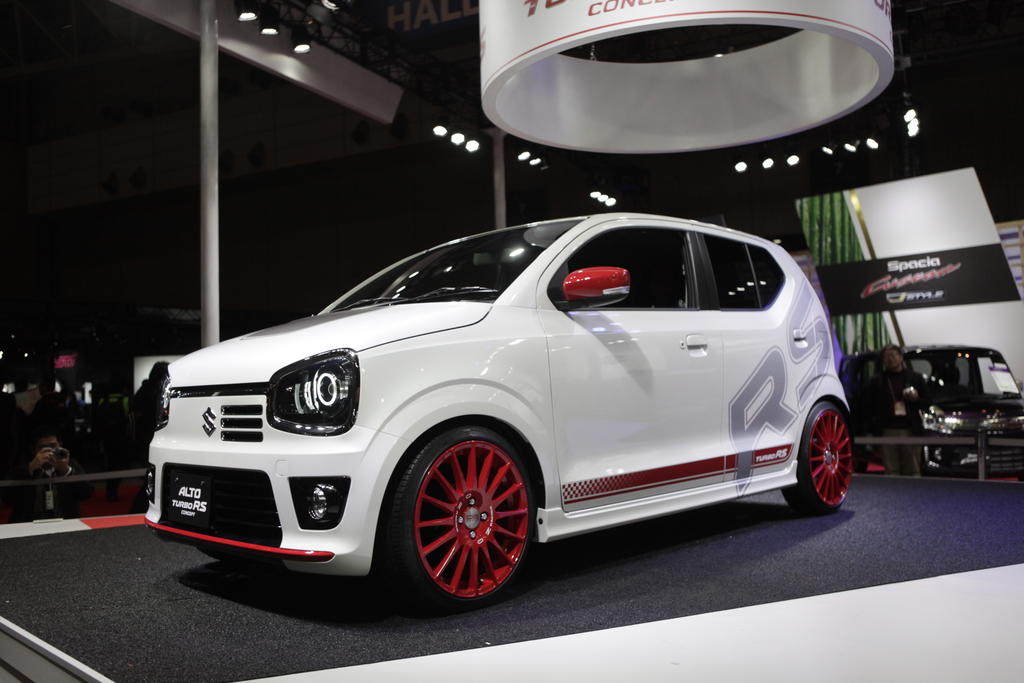 Suzuki Alto Turbo RS revealed at Tokyo Auto Salon
Suzuki revealed an all new Alto for the Japanese market, naturally, they also revealed a small pocket-rocket sort of concept later on which was to be introduced at the Tokyo Auto Salon. And Suzuki held on to its end of the bargain.
Although the new Japanese Alto's retro styling wasn't appreciated much however, the Turbo RS concept, well, we believe it may have a cult behind it already.
The Alto Turbo RS recieves a new body kit for the entire body with side skirts, new air intake, rear spoiler and all that jazz to make the car look like its doing 400 MPH even at a stand still and we think that the objective has been achieved. The wheels are bigger 17-inch OZ aluminum wheels while the headlights are blacked out with projector beams installed alongside LED daytime running lights while you'll get to enjoy the ride sitting on Recaro bucket seats.
However, Suzuki has kept tight lipped on what goes infront, but this we know that the engine would be turbocharged and it is very likely it will be a 660cc engine. Anyways, enjoy the live pictures.
Pak Suzuki can never be this cool!