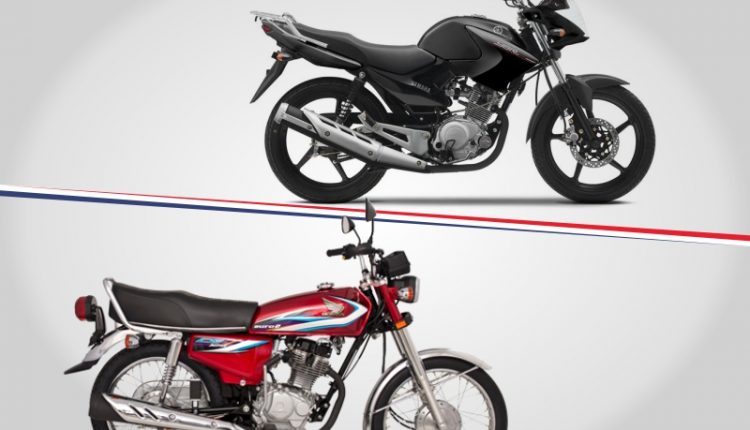 Honda CG 125 ⚡ Yamaha YB125Z DX – We Have a Clear Winner!
For decades, Honda CG 125 reigned as the national bike of Pakistani youngsters. Then came the Yamaha YBR 125 as an interesting twist to the story. Pakistanis got another option for a 125 bike other than Honda. Today, both are popular bikes with their own fanbases. Which one is the better 125 bike is a long debate. So we thought, why not take these two on the road and settle it with a fun battle?
Tug of War
The whole idea of this battle was to see which bike has a better power delivery. So we tied both bikes with a rope and asked the riders to pull. The rules were simple: start the bikes, wait for the cue, and accelerate; whoever drags the other biker to his side wins. We had three rounds to decide the winner. 
Round 1
In the first round, our PakWheels star Zill-e-Subhan was riding the Yamaha YB125Z DX, and PakWheels Video Creator Safeer Shabir was the rider of Honda CG 125. Zille dragged Safeer's Honda CG 125 as soon as the round started. 
Yamaha YB125Z DX won the first round with no sweat.

Round 2
The second round went with the same riders and the same result. Zille's Yamaha 125 didn't let Safeer's Honda 125 catch its breath, dragging the bike all the way back.

Round 3
For the final round, we swapped the riders to see if Yamaha was winning fairly because of its power or if the rider's skills were giving it an edge over Honda. To our surprise, that was not the case at all. Turns out, Yamaha 125 was really winning over Honda 125 because of its weight and power.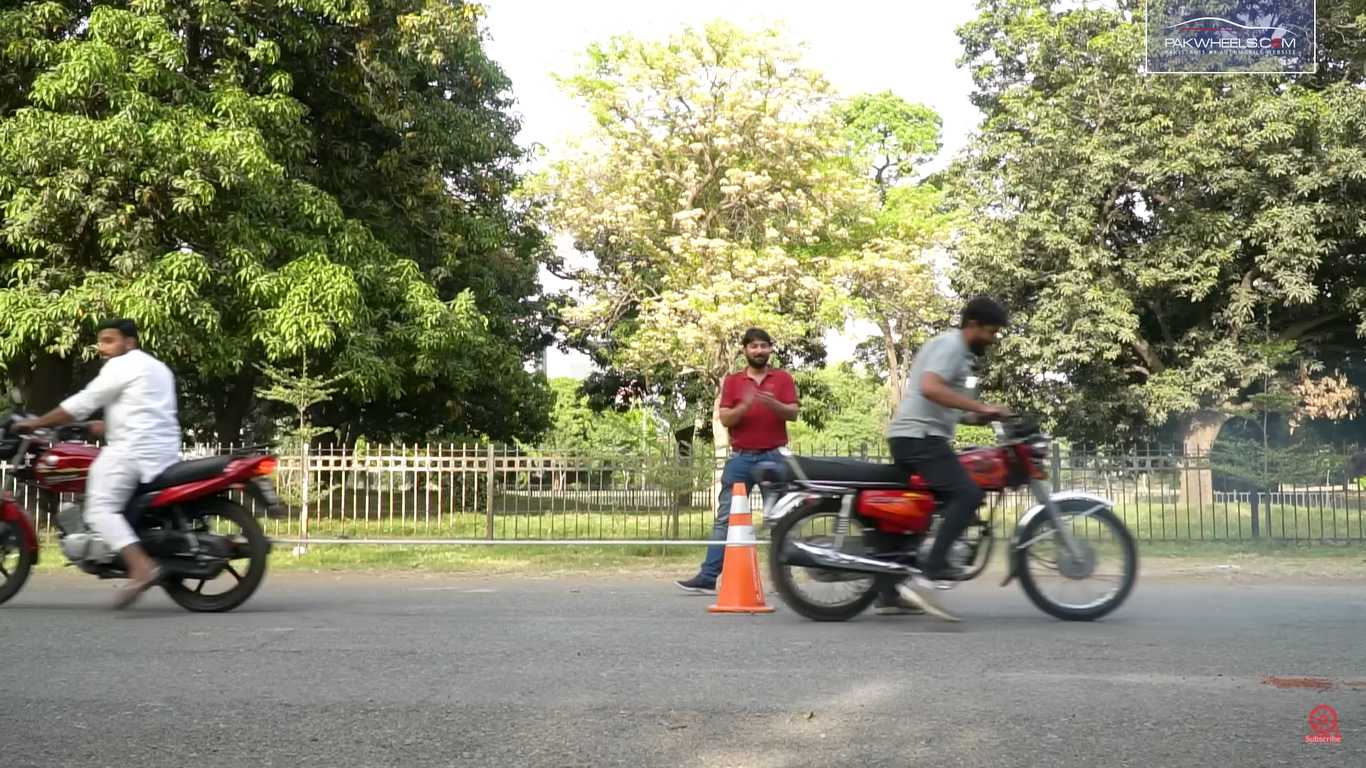 Safeer's Yamaha 125 dragged Zille's Honda 125 and settled the battle. This tug of war proves that Yamaha YB125Z DX is a more stable and planted bike than Honda CG 125. That being said, if we compete the two bikes in a race, Honda CG 125 will run faster than Yamaha YB125Z DX.
So, do you agree, folks? Honda CG 125 kal ki 125 the, Yamaha YB125 aaj ki 125 hai. 
Watch Video