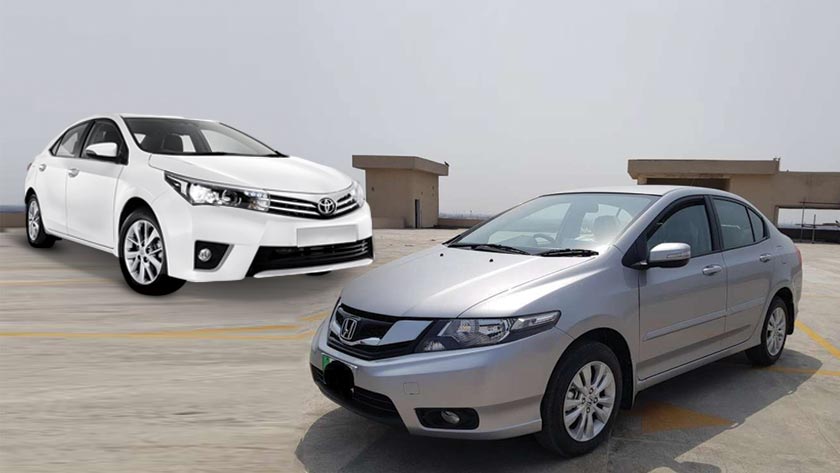 Choosing a sedan car is always a difficult decision as there are a lot of options available in this category with the variety of sedan cars offering a wide range of features and added values.  If you are looking for a family sedan which is, comfortable budget friendly and easy to maintain then you might find yourself in between two very famous sedans in Pakistan. Corolla has been the top car for Toyota for quite a while now and although Honda City is a popular car for Honda. City also enjoys strong sales especially after the release of a 5th generation back in 2008. Today we will make a comparison between both of these cars to help you decide which cars can be the right choice for you.for the readers kindly  Keep in mind that the cars we are comparing here are the Toyota Corolla GLi 1.3 M/T and Honda City Aspire 1.5 Prosmatec based on the price similarity rather than engine capacity. Now let's start our comparison from exterior design.
Exterior:
Honda City:
Honda City has a fairly modern looking exterior along with factory fitted alloy rims but considering the fact that this design is almost 10 years old now, the car might not look as good when compared to modern cars introduced by Honda, take Civic for example. But once again you should know Honda Atlas is selling the older fifth-generation City rather than more modern and sleeker looking sixth generation. When it comes to vehicle dimensions Honda City is measured at
Length: 4390mm
Width: 1695mm
Wheelbase: 2550mm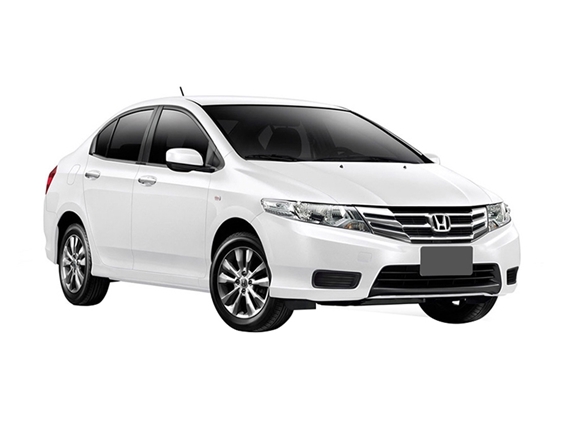 Toyota Corolla:
Toyota Corolla although comes with plastic wheel covers but it takes an easy win when it comes to exterior styling's due to its more bold and modern looking design. Which might not come as a surprise because Toyota Indus released the new generation of  Corolla back in 2014 which was based on a newer platform. Corolla also outshines the City in every dimension by quite a margin. Corolla measures at
Length: 4620mm
Width: 1775mm
Wheelbase: 2700mm
This means Corolla has a bigger cabin and is more suited for carrying 3 adults at the back seats when compared to the Honda City.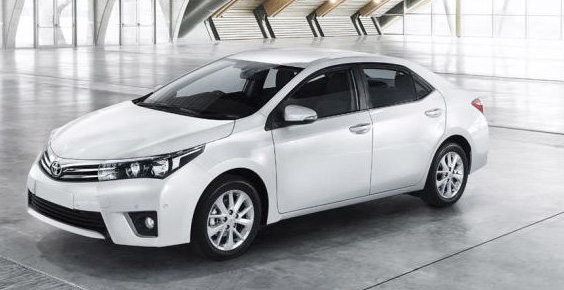 Interior:
Step inside both cars and you will realize that neither Corolla nor City has a very good looking interior by any mean. If I would define the interior of both in one word then its 'durability'. Both interiors are designed to last for long rather than looking or feeling good. Corolla does use better feeling materials especially in the dashboard and door side panels but city uses more plastics all around. Although City Aspire comes standard with a 7-inch infotainment system which in comparison with Corolla GLi comes with a simple CD-player despite being more expensive ,both cars come with a 4 speaker audio system. Other than that both cars also come standard with central locking and power windows. Switches such as A/C controls and power windows in both cars are logically laid out and easy to operate for both driver and passengers. If we talk about interior space than Corolla is bigger due to its larger dimensions as mentioned above making it a better car to travel in whereas City offers more when it comes to entertainment because of the built-in infotainment system.

Safety and Security Features:
Both cars come equipped with
ABS and Power Steering
Immobilizer
Keyless Entry
Power Door Locks
Check Out: Corolla GLi Cars for Sale
Both cars miss out on
Airbags
Traction Control
Reverse Camera
Which is a shame especially considering the price. At least both car should come with a driver side airbag for added safety and value for money. When it comes to features it's once again a tie as both cars have similar equipment.
Engine and Transmission:
City Aspire has a 1.5L i-VTEC engine which is mated to a 5-speed automatic transmission whereas Corolla Gli comes with a 1.3L VVT-I engine mated to a 5-speed manual transmission. Although Corolla GLi does come with an automatic transmission, sadly it is a 4 speed automatic and that variant is priced even higher than the manual variant. With this aside let's talk about engine power and performance.
Corolla 1.3L VVT-I 2NZ-FE
Power output: 84HP at 6000rpm
Torque: 121Nm
Honda City 1.5L i-VTEC L15A7
Power output: 120HP at 6600rpm
Torque: 145Nm
After looking at these numbers it is apparent that  City outshines the Corolla in engine output which is noticeable if you get the chance to drive both cars. Unlike the City Corolla often feels underpowered due to its bigger and heavier body. Overtaking in City is easier especially at high speed while it also performs better when it comes to acceleration. Honda City can do 0-100Km/h in just  10 seconds whereas Corolla needs another 4 seconds to reach the same speed. Making Honda City a better car in terms of performance. Both cars return a very similar fuel economy from somewhere between 11 to 16Km/l.
Price + Sadness:
Before I give any final conclusion I am bound to inform you that both cars are not so easy to get your hands on. With waiting time of 6-7 months on both cars along with the curse of high own-payments the market is very hostile for car buyers today.
You can get a Corolla GLi or Honda City right now by paying an extra 1-1.5 lakh rupees.
Ex. Factory Prices:
Toyota Corolla Gli PKR 18,59,000
Honda City Aspire 1.5L PKR 18,15,000
PakWheels never encourage car premiums and recommends the readers to never buy cars by paying the premium until or unless it's the only option you have. Breaking this monopoly is important so that in future, buyers don't have to go through the pain of paying extra money to buy a car.
Conclusion:
Both Corolla and city enjoy an exemplary repute due to their reliability and low running costs. No matter which car you buy you will be satisfied as both cars offer value for Money. However, In my opinion, Honda City Aspire is a better value as its comes with a more powerful engine and have the same equipment as the Toyota Corolla at a cheaper price.
So there you have it. Which car will you buy? Let us know in the comment section below.