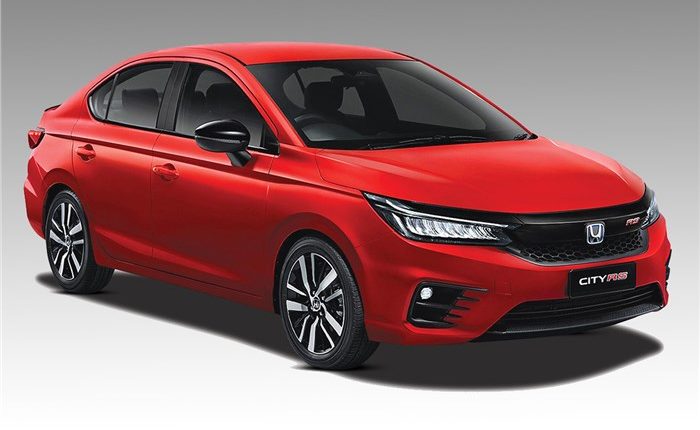 Honda City Hybrid to be Launched in India
Pakistan recently got 6th Generation Honda City, a generation older than the rest of the world. Meanwhile, our neighbouring country, India, which got Honda City 7th Generation last year, is all set to get Honda City Hybrid. As per media reports, Honda is planning to launch Hybrid City in 2022.
In a statement, Honda Cars India told the media that the company is launching the Hybrid City in the next financial year.
Fuel Efficiency of Honda City Hybrid 
Although Honda has not tested this car on Indian roads yet, the numbers on other roads are excellent. The Honda City Hybrid delivers an impressive 27.7km/litre under test conditions in Malaysia and 27.8km/litre in Thailand. So, it is not hard to guess the fuel efficiency of the car. As per Indian experts, the average of this City can be around 17-19km/litre in India, which would make it one of the most efficient cars in India.
Engine
As per reports, the car is going to have a 1.5-litre petrol engine which produces 98hp. Furthermore, an additional 109hp will come from the electric motors. Meanwhile, the maximum torque of the car is going to be 253Nm.
In this car, an electric generator and electric motor are linked together and attached to the engine's end. After the engine turns the generator, it also gives power to an electric motor, spins the wheels and sends electricity to the car's lithium battery under the hood.
A Very Interesting Feature
As per Indian media reports, to boost efficiency levels, Honda has ditched the transmission altogether. Furthermore, the wheels have also been disconnected from the engine. Hence, the wheels can run at one speed and the engine at another when it needs to charge the car's battery.
These features and specs show that the car would a futuristic one, which surely is great for Indian market. We hope that Pakistan will also get this car sometime in future.