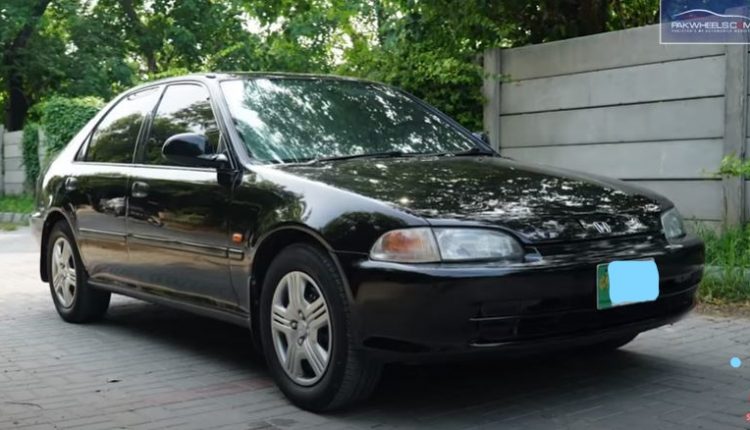 Honda Civic 1995: Owner's, Budget Review 
PakWheels has brought the owner review of the Honda Civic 1995, which is also a budget review. This car was Honda's first locally manufactured car in Pakistan. Before that, imported cars were in the local market with 1300cc engine and sunroof.
The company launched this car in the 1500cc carburetor engine with manual transmission and two variants, i.e., EX and SX, followed by the third variant named LX. The company also launched a few limited editions of this car. 
It was a very successful car as local consumers welcome it very positively.
Purchase Process and Price of Honda Civic 1995: 
The owner has bought this car a few months back with very low mileage. The previous owner has driven this car for only 73,900 kilometers in the last 25 years. "This car was parked at a friend's house where I saw it, I liked it and then decided to buy this one," the owner said. He got the bumpers painted and installed new tyres in this vehicle.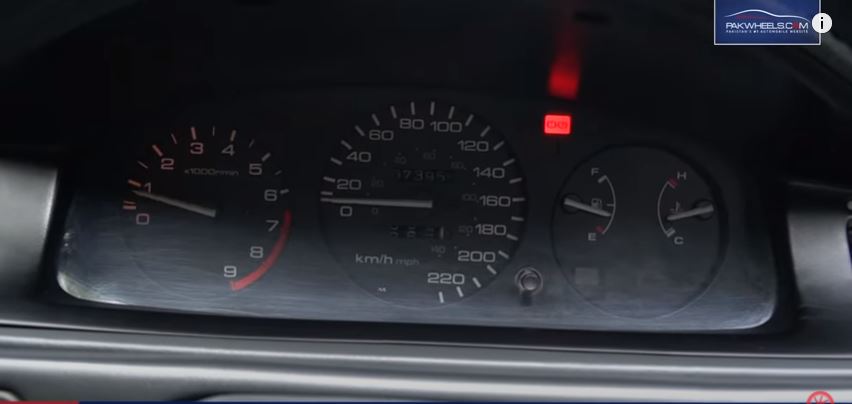 Talking about the price, the owner said that he had to do some work after buying it; hence, the car costs him around Rs10 lacs. 
Fuel Average: 
According to the owner, this car's intra-city fuel average is 11-12 kilometers/liter with AC and lightfoot.
Parts Availability Honda Civic 1995: 
The owner said that all the parts of this car are readily available in the local market, but their prices are slightly high compared to Toyota cars. "The price of Honda Civics parts has always been high," the owner said. Even the engine of this car, D-15, is available in the market.
Comfort and Leg Space: 
The owner said that this car's ride and drive is very comfortable, even from Honda City. Meanwhile, the vehicle has ample leg space on both the front and backseats.
Suspension and Road Clearance: 
This car's suspension is very soft, and the owner has not faced any issue with it as yet. Furthermore, the road clearance of this model is a bit less, comparing to Toyota cars.
Exterior of Honda Civic 1995: 
The whole look of this car is very aerodynamic and does not look outdated even today. If you want, you can give it a wonderful sporty look. Furthermore, the car has 14-inch wheels. 

Interior Features: 
The owner has installed an after-market entertainment system as the original car has a cassette player in it. The car has power windows and steering.  

Boot Capacity: 
This car's trunk capacity is very ample, as the owner said it is almost similar to the latest Honda Civic.

Restoration Cost: 
If anyone wants to buy this car for restoration purposes, he can find this Civic in around Rs 6 lacs. "He has to spend additional Rs1-2 lacs to restore it completely," the owner said.
AC Performance: 
According to the owner, the AC performance of this car is excellent and works completely fine in summer. Moreover, its AC throws air for backseats from a vent in the dashboard of the vehicle.
Token Cost of Honda Civic 1995: 
The owner told us that its tokens cost him around Rs25,000-3,000.
Safety Features:
The car has disc brakes in front wheels and drum brakes in rear ones. Furthermore, the car has no airbags.
Known Faults of Honda Civic 1995: 
The owner said that the motor of window power buttons run out quickly as compared to other cars. Furthermore, its headlights get dim rather quickly. 

Final Verdict: 
Honda Civic 1995 car is very good choice in Sedan cars, especially for families. The car has a good fuel average and AC performance, with a comfortable interior. Henceforth, a good choice in a reasonable budget.
Watch Video: