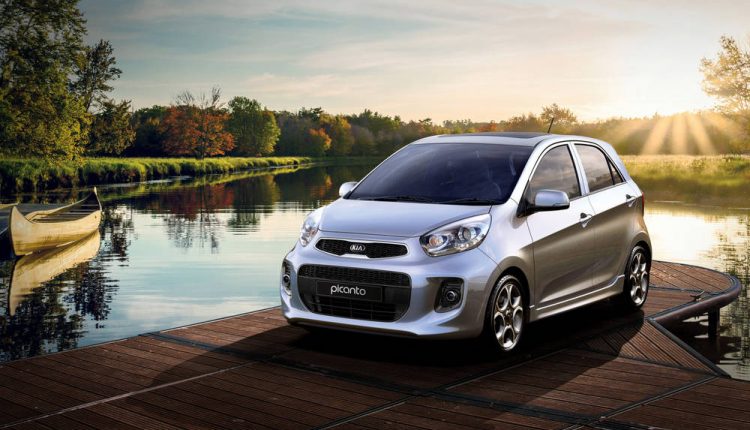 KIA Picanto Price Increased!
KIA-Lucky Motors has increased the price of its automatic hatchback, KIA Picanto, by Rs50,000. The rate of the manual variant of this 1000cc remains the same for the time being. With this latest hike, Picanto automatic will now cost Rs20.49 lacs.
According to a notification, the company has implemented new price from September 1st, 2020. The company has not mentioned the specific reason behind this price hike.
KIA Picanto and Pakistani Market: 
KIA Motors has captured the local market with its SUV Sportage; however, Picanto has remained unable to get the same popularity. It is pertinent to mention that Pakistan's current Picanto model was discontinued in the international market two years ago.
The customers were expected this car at a comparatively lower price as it is now obsolete internationally.
The Picanto is currently available in Clear White, Milky Beige, Sparkling Silver, and Mercury Blue. Furthermore, if you want to install Alloy Rims, you have to pay Rs50,000 extra.
Meanwhile, the audio system and camera will cost you an additional Rs25,000 and Rs7,000, respectively.  The floor mats are complementary.
As per the notification, the consumers can book this car with Rs999,000 advance payment.
KIA Picanto Safest Hatchback in Pakistan: 
KIA Picanto is considered to be safest hatchback in Pakistan. Below are its major safety features:
Dual Airbags in KIA Picanto 
Dual airbags mean that there is one airbag for the driver and the other for the passenger in front. This enhances the safety of the Picanto to a great extent. Your car is a reflection of your style, but it should also ensure your safety. The Picanto does just that.
Anti-Lock Braking System
Earlier on, this segment did not believe in having proper braking systems, as hatchbacks still relied on raw braking, and manually slowing down the car in case the car lost traction and would skid. The Kia Picanto, on the other hand, is equipped with the Anti-Lock Braking System, in all its variants.
Seatbelts for Everyone!
Kia Picanto comes with not only seatbelts for the driver and the front passenger, but it also has three seatbelts for the rear passengers. Therefore, there are a total of five seatbelts provided as a standard feature in the Kia Picanto.