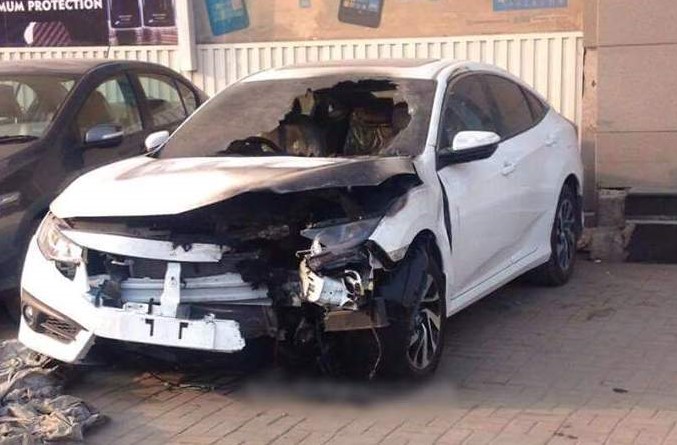 Another day dawns and another car destroyed due to the ineptness of local and under-qualified mechanics. Initial reports spanned over faulty wiring, battery blast and a road accident, which led to this fire.
However, In the latest development sources report that the car in question caught fire due to faulty wiring and a use of cheap HID's, which sparked a fire in the electrical wiring of the car (under the hood) and then it led to a battery blast, which then destroyed the car's engine and ended up damaging the chassis with its acidic remains.
The fact, however remains that this mishap led to the destruction of someone's property. And sad as it might be, this isn't the first case. A couple of weeks ago, PakWheels reported a Nissan Bluebird catching fire due to a fault in car's after-market-installed stereo system, which led to major destruction of the car. And now this recent case of Honda Civic 2016 has surfaced up. It is imperative to know what you are getting into before you hire somebody's services.