A couple of days ago, a member of the PakWheels Facebook community shared the pictures of a burnt car (NISSAN BLUEBIRD SYLPHY II), which held merit of further exploration. Apparently, when the photographs were shared, it was mentioned that the car caught fire while it was parked in a garage, which points to a potential short circuit being the root cause of this fire.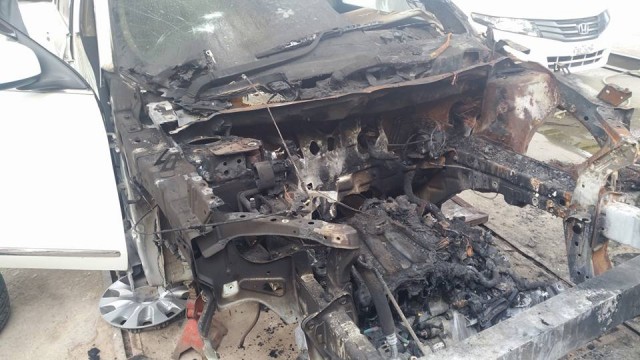 Furthermore, this hasn't happened for the first time in the world, but it could be the first documented case of its type of situation in Pakistan.
Read More: Tips and Guide to buying Audio System for your vehicle
A simple chat with a car Audio System Installation specialist pointed towards the lack of a fuse in power cable. Since the wire could have been un-fused, the wire might have rubbed on the engine at some point and set the electronics on fire, which eventually led to the burning of the whole front end of the car.
It is also advised, that if you are planning to install an audio system by branching the starter cable to the alternator, then use a fusible link on the wire, which goes to the alternator.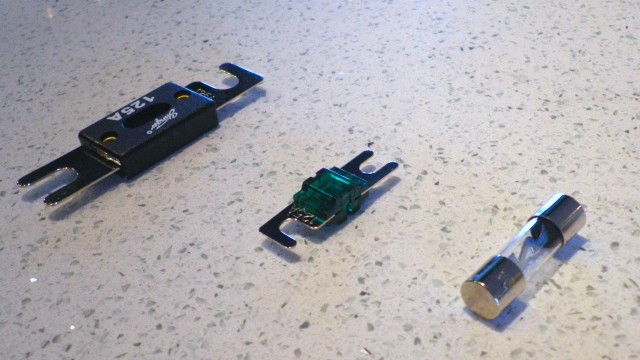 So, now the question is, 'How do you know, what size of fuse to use?' Just look for the fuse sizes on your amplifier, if you have two 30 amp fuses, then you should prefer using a 60 amp inline fuse. This fuse in the main line is very important, because the main function of a fuse is to protect the main power line.
Read more: How to tune your car's system for best output and quality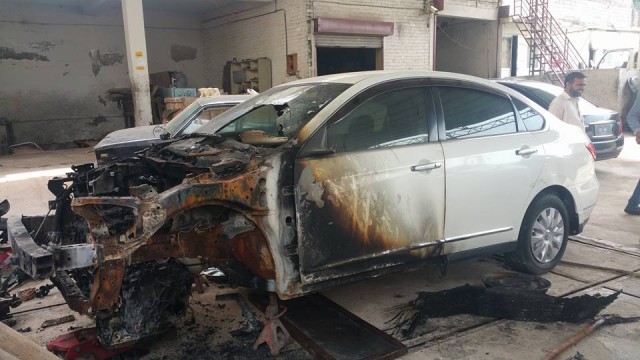 Nonetheless, the car owner has my sympathies on his loss due to carelessness on the audio installer's part. Please be careful with whom you take your car for repairs, maintenance and upgrades. Because we live in a country where fake doctors and surgeons operate on regular basis, so an amateur mechanic is nothing new.