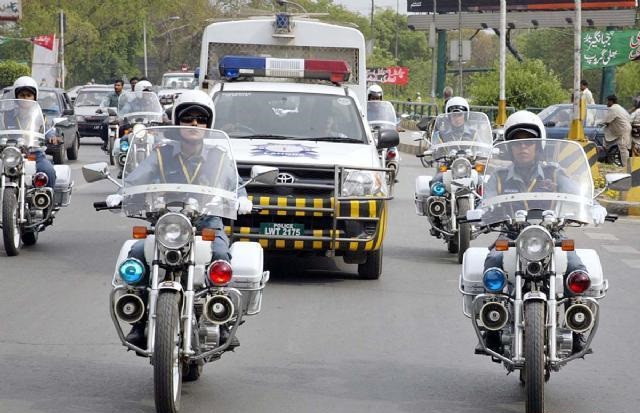 The City Traffic Officer Tayyab Hafeez Cheema has been removed from his post as the CTO, due to his failure to ensure smooth flow of traffic in the city. Sources report that CM Shahbaz Sharif had expressed his displeasure quite a few times over the performance of Mr. Cheema, following the launch of ongoing projects in the city. Apparently, the primary reason for his dismissal from the post of CTO is being pointed towards massive traffic jams in the city, which led to serious embarrassment to the Punjab Government.
Sources report that overseas Pakistan Complaint Authority Director General retired Capt. Syed Ahmad Mobeen has been posted as Lahore CTO, replacing Mr. Cheema, who was asked to report to the Central Police Office for further orders.
More importantly, sources reveal that Inspector General Mushtaq Ahmad Sukhera had given green signal to the appointment of Okara District Police Officer Faisal Ali Rana as the new CTO. However Mr. Mobeen made a surprise entry and manged to clinch the slot as the new Lahore CTO. It should be mentioned that Mr. Mobeen has also served as Lahore CTO some years back.