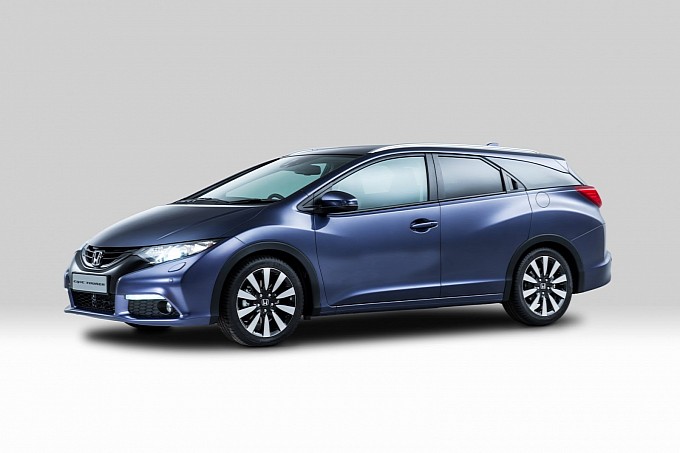 Honda Civic Tourer revealed before autoshow debut
Honda's Civic has been one of it's most successful brand ever and it has tried to cash the 'Civic' brand name in almost all segments of the auto industry, such as sedan, coupe, hatchback and now, it has built Station Wagon or Tourer as Honda calls it.
With the imported cars coming in, Station Wagons which are known in variety of names such as Tourers, and Estates have seen very high demand amongst families because of the added space. And that has been the case in much of the world where families prefer the tourers.
So how big is the boot compared to the 5-door sedan Civic? Well the sedan has only 477 liters of capacity available in it's trunk whereas the Civic Tourer gives 624 liters of space in the back and if you fold down the rear seats then you'll have a space of 1,668 liters. I think we could fit a Suzuki Mehran in there.
And to pull all that weight, Honda has fitted the car with a 1.6 liter engine diesel engine which produces 120 bhp or you can have the 1.8 liter petrol VTEC engine which produces 140 bhp and both can be ordered with either manual or automatic transmission.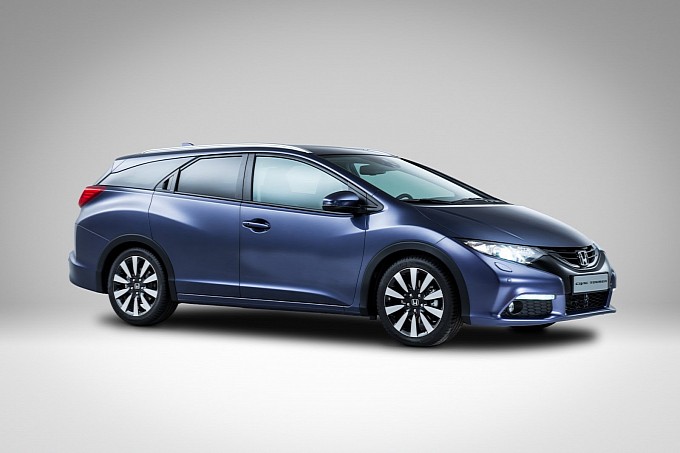 Honda has revealed the Civic Tourer before it's planned debut at the Frankfurt Motor Show which is supposed to happen later this year.
Nevertheless, the car is exactly like new, redesigned Civic sedan with a bigger boot however, Honda has made this the first of their car to have the Adaptive Damper System (ADS), and though the driver can choose between comfort, normal, and dynamic setting for the suspension, Honda had to keep an edge in terms of price cheapness so they only fitted two dampers at the rear of the car.
Here are the pictures, click on them to view the larger images.