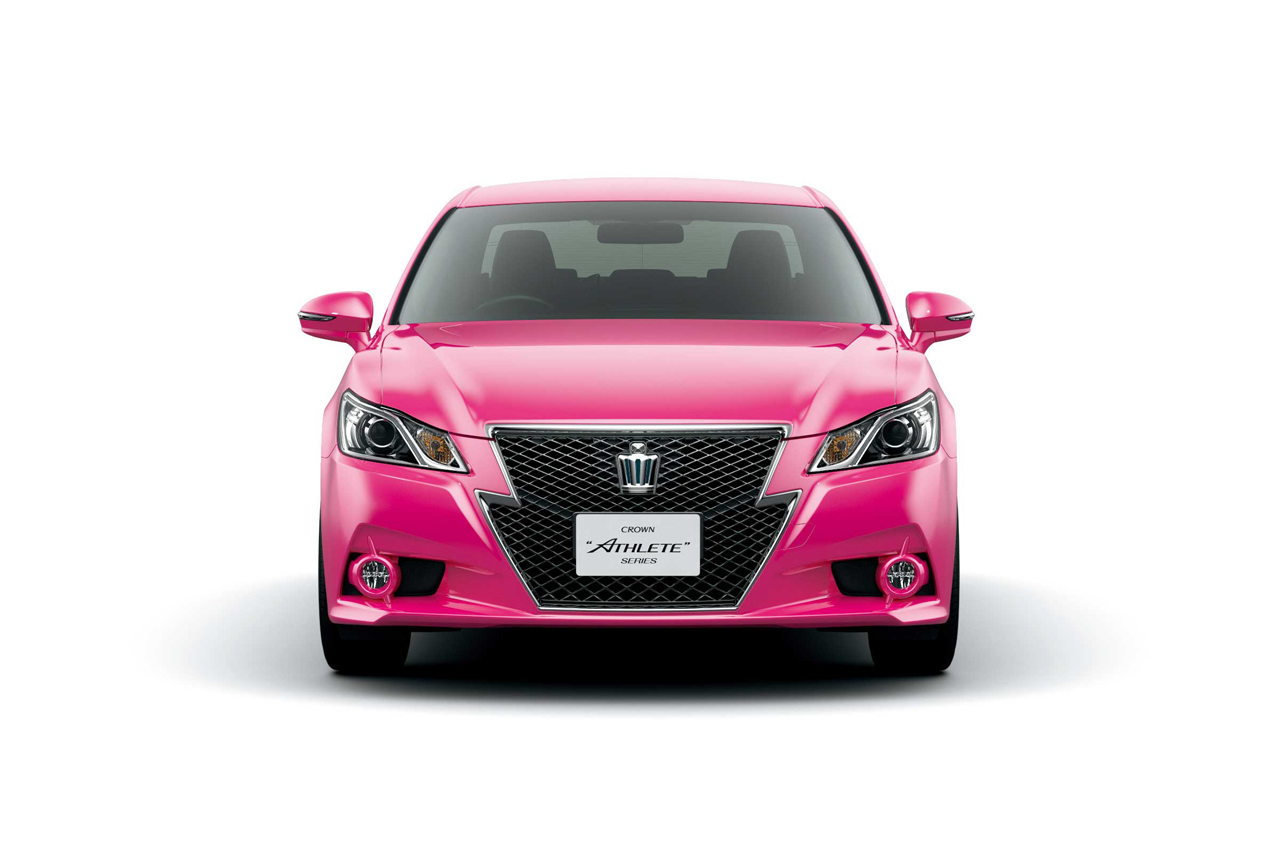 Toyota Crown to be sold in hot-pink color
Toyota Crown has been forever noted as Toyota's ultimate luxury saloon, but over the years Toyota's have been very boring. There's no fun factory in the cars. That is why Toyota built the GT-86 and is now planning to built an even smaller RWD car than the GT-86.
But Toyota wants life and color back in their brand too, for long they've been associated with beige, and an attempt was shown last year but people believed it was limited to only the concept car.
Last year in November, Toyota revealed their luxury yacht 'Crown' in a hot-pink color but the sharp pink color was only given to concept car so it can bring attention to Crown's front grille which is different but one can easily spot that it's inspired by Lexus' spindle grille and why not? Toyota owns it.
Now, you need not to go to custom shops to have your Crown painted in pink color, Toyota is now planning to offer the 2014 Crown electric fuchsia for sale to regular buyers, and if you want one then you can place an order from September 1st to September 30th to get your hot-pink Crown.