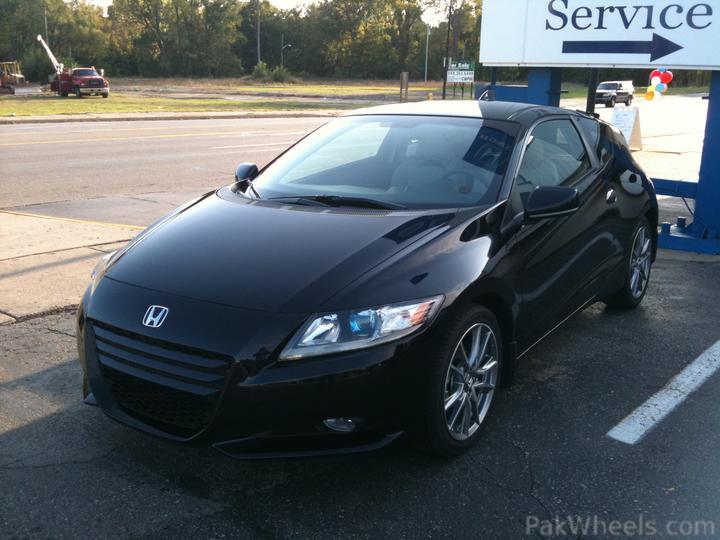 Just got to drive both the CVT and manual trans models of the CR-Z yesterday. Unsurprisingly the CVT model is not for enthusiasts or anyone that even remotely enjoys driving. The CVT sucks the life out of the already puny 122-hp engine. The manual trans car was actually a lot of fun to drive. There are three modes that the driver can select, Econ, Normal, and Sport. In sport mode the steering assistance is decreased and the accelerator becomes a stiffer. It's interesting to note that if you switch to sport mode from either econ or normal while your foot is on the accelerator the car lurches forward. The CR-Z is the first car i've driven in which the changes in the control resistance take a few seconds to fully activate.
I really like the interior styling and the 3-dimensional speedometer display. The display halo color also changes depending on the mode you are in. The stop-start is a nice feature, although i'd like it to be a bit more seamless. The handling of the CR-Z is entertaining, the car tends to push wide but the line can easily be tightened with mid-corner lift-off. I had more than a little bit of fun doing so on some on and off-ramps. The brakes are solid and feel more than up to the task of hauling down the CR-Z. I like the funky exterior of the CR-Z, which is funny because I remember absolutely hating the design of the CRX. Overall, I think a manual equiped CR-Z is a good attempt by Honda at creating an affordable car that's fun to drive.
For discussion, click here.