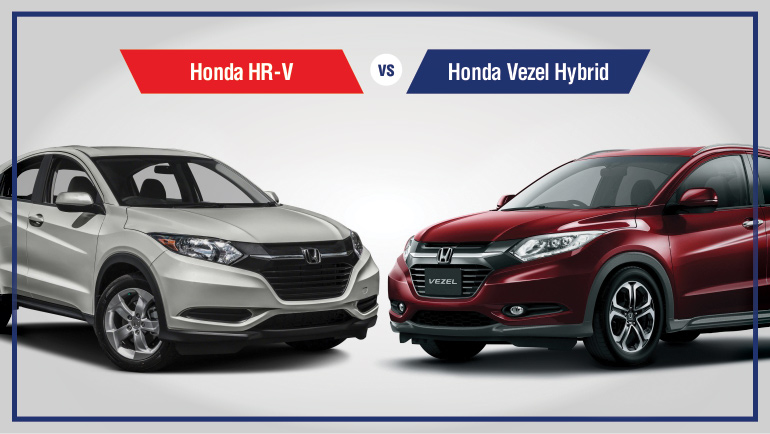 Honda HR-V Vs. Honda Vezel Hybrid: A Brief Comparison
Yesterday Honda Atlas launched Honda HRV mini SUV for the first time in Pakistan. The vehicle is same as the Japanese Honda Vezel with some minor cosmetic changes. Vezel has seen some good amount of sales in Pakistan lately. Honda Atlas was looking forward to improving its impact on Pakistani auto sector and was looking for an option that could sell well here. New 2016 Honda Civic is going to take some time before it's made available here in Pakistan to be sold locally. And Honda Atlas will have to consider a lot of variables before its local assembling, one of them being a turbocharged car.
RELATED: Honda Atlas Launches 2016 Honda HR-V At An Exclusive Event In Lahore
Honda Altas had already skipped Honda City's new generation. Instead of offering a new car, they decided to continue the same car just with a face refresh. The sixth generation Honda City had made its global debut in India in November of 2013. Also, there are no new cars on the table at least for now. Honda Jazz/Fit was an option, but HR-V took priority over that.
Going through the comments posted by our readers on yesterday's blog, one question asked, again and again, was about the difference of HR-V and its Japanese counterpart, Vezel. We have made a small infographic explaining the difference. There might be a couple of corrections needed when more information is made available by Honda Atlas. But for now, we hope it will help answer most of your questions for now.
One major thing absent from the HR-V against Vezel is, of course, the hybrid system. Vezel comes with Honda's sports hybrid system (DOHC ICE + Electric Motor) whereas HR-V is a regular 1.5L SOHC engine powered car.
At a glance, these are the options not available in the local HR-V compared to the international version.
Tire Pressure Monitoring System.
Seat Heating System
Heated Side Mirrors (For Fog, Anti Blur)
Daytime Running Lights
Honda Lane Watch (For Lane Changing Assist)
Auto Dimming Mirror
And as far why Honda Atlas thinks its better than Vezel, here is a response from Honda Atlas' GM Sales & Marketing.
How is HR-V better than Imported Vezel? from PakWheels.com on Vimeo.
How good the car is going to be is yet to be seen. And we will be updating you guys as soon we get more information. But here are the photos with the cosmetic difference.