Continuing from our previous post about Chinese cars that made an impact in the international market, let's take a look at a few more examples. The key to the rapid success of Chinese cars is without any doubt, the policies of Chinese government which has helped their car manufacturers achieve these milestones.
RELATED: Chinese Cars That Stunned The World – Part 1
For example, in China, it is mandatory for any foreign car manufacturer to transfer the technology to their Chinese joint venture partner and together they must develop a sub-brand parallel to the vehicles they sell. Suppose if it was the case here, Toyota Japan must transfer the technology to Indus motors, and together they will launch a new brand based on the technology received from Toyota. So perhaps a Pakistani car based on the 10th generation Corolla would spawn under the umbrella of a new local brand. Unfortunately after more than two decades, we are still the assemblers.
It is the fruits of these policies that several Chinese auto manufacturers have developed cars based on the technology they got from their foreign partners. And it has served as a good start in developing their own vehicles and today in a very short span of time, vehicles designed and developed in China are being rebadged and exported to various markets across the globe.
Baojun 630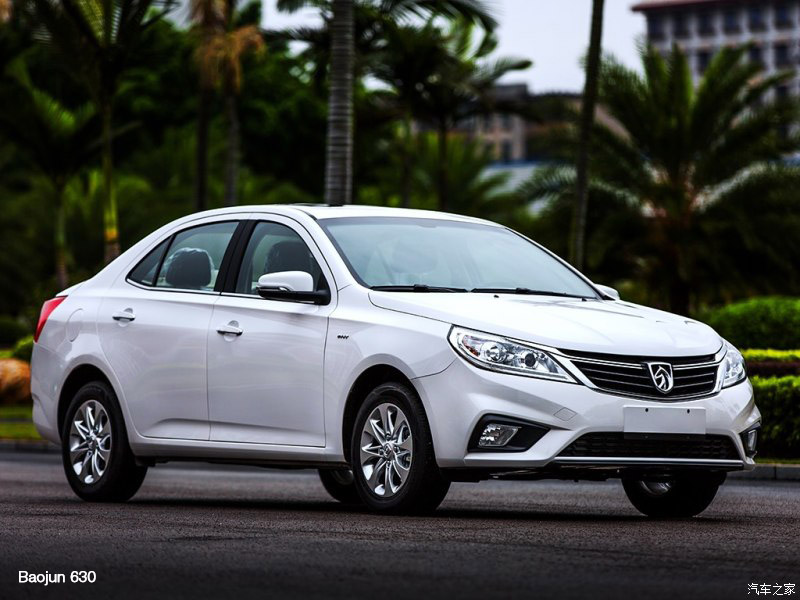 General Motors (GM) in conjunction with its Chinese joint-venture SAIC Motors (Shanghai Automotive Industry Corporation) launched the "Baojun" brand in 2010. Baojun, which means "Treasured Horse," was introduced to address the growing demand for affordable passenger cars in China. Like BMW, vehicles under Baojun brand are named in numbers, 630 being their first sedan.
Baojun 630 is based on Buick Excelle platform and is available with a 1.5-liter engine that is developed by SAIC Motors. A 5-speed manual and 6-speed automatic transmission is available with a price tag starting from 65,800 yuan (10.4 lac PKR) to up to 85,800 yuan (13.5 lac PKR). The 630 designed and developed in China is being rebadged as new Chevrolet Optra and exported to various parts of the world including North Africa, Egypt and Algeria. There is also a hatchback version available called as Bajoun 610.
Roewe 350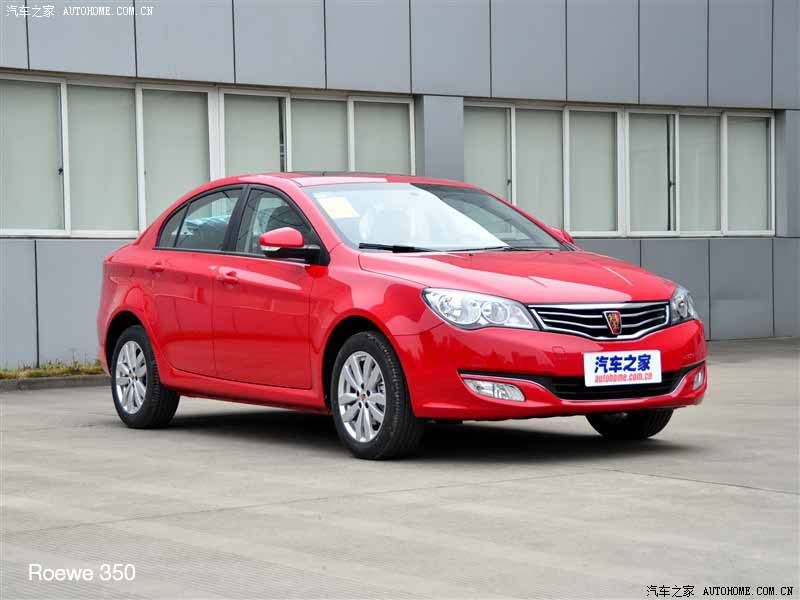 Roewe is another brand owned by SAIC Motors, based on technology acquired from defunct British carmaker, MG Rover. SAIC, though, was unable to purchase the rights to the 'Rover' brand name thus created the Roewe marque as a replacement.
In 2010, the Roewe 350 became the first car in the world to come equipped with Google's mobile operating system. A custom variant of Android known as Inkanet, enables its passengers to access the Internet while engaging in a little bit of online chatting as well as social networking, access information including real-time traffic and chat with other Inkanet users thanks to a "walkie-talkie" function. The 350 comes equipped with a 1.5-liter engine developed by SAIC while an EV and Turbo variant is also under development. The Roewe 350 was featured in Top Gear's China edition and is also exported to the UK as MG350. The price of the 350 starts from 75,700 yuan (11.9 lac PKR) up to 140,700 yuan (22.2 lac PKR).
Qoros 3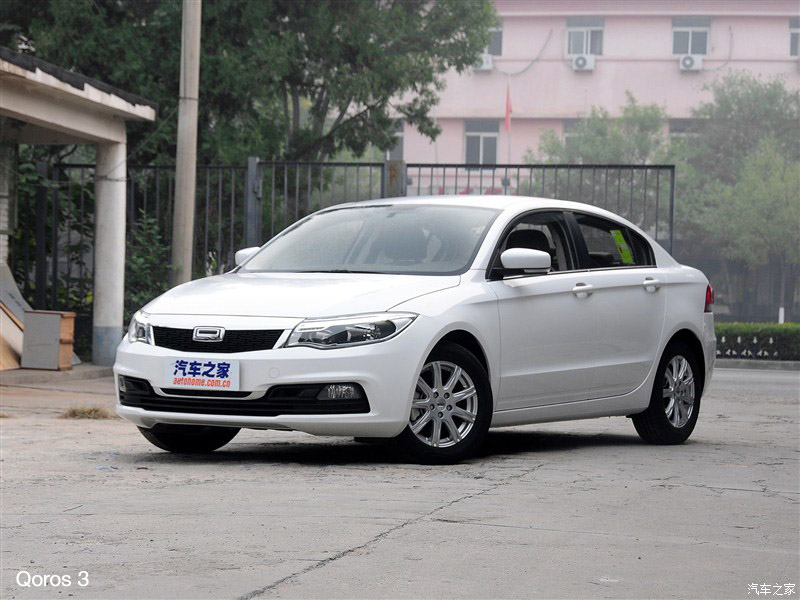 Qoros is a joint venture between Chery Automobile Company and Kenon Holdings. Designed by Ex-Mini designer Gert Hildebrand, Qoros 3 was officially launched at the Geneva Auto Show in 2013 and went on to become the first Chinese car to obtain a 5-star crash test score from Euro NCAP. Not only this, Qoros 3 was recognized as the best of all 33 cars tested in 2013 and was awarded "Best Small Family Car Award."
Autocar said.
"The unveiling of Qoros at the Geneva Motor Show caused quite a stir. It was designed to compete with the Volkswagen Jetta and Ford Focus while also bringing new premium features to the sector. Already the Qoros 3 is a strong car in its segment with an impressive list of kit. It could even prove to be a match for more premium rivals."
The Qoros 3 is available with 1.6-litre naturally aspirated unit producing 126 bhp, and a turbocharged version with 156 bhp. Both versions are mated to a six-speed manual transmission as standard, and with an optional six-speed dual clutch transmission. The Qoros 3 is also available in hatchback and SUV forms. Price starts from 108,800 yuan (17.2 lac PKR) to up to 179,800 yuan (28.4 lac PKR).
GreatWall Voleex C30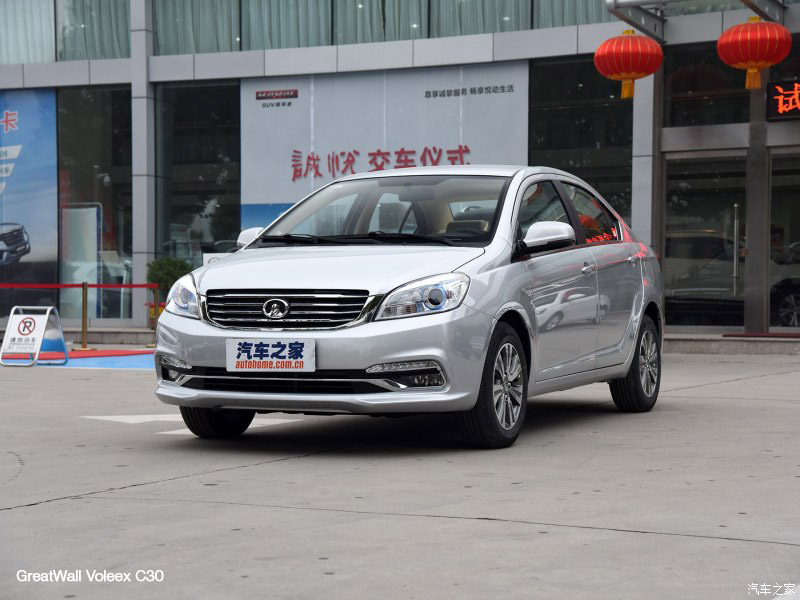 GreatWall Motors is quite a strong name when it comes to SUVs and small passenger cars in China. The C30 is their compact sedan available with a 1.5-liter engine mated to 5-speed manual or a CVT transmission. C30 is one of the best selling cars in China, right from the first month of its launch in May 2010, the C30 became a massive hit and sold 100,000 units by March 2011, only ten months after its production had started, probably fastest by any brand in the world.
It scored five stars in a crash test performed by CNCAP and received certification for marketing within the European Union in December 2011. It also won the "2010 Compact Passenger Car of the Year" award in China. The C30 is exported to several parts of the world, including Iran, Russia, Bulgaria, Egypt, Algeria, Africa, Peru and Brazil and an operating assembly plant in Bulgaria as well. The price of the C30 starts from 54,900 yuan (8.6 lac PKR) to 79,500 yuan (12.5 lac PKR).
Browse the gallery for more pictures:
To be continued…