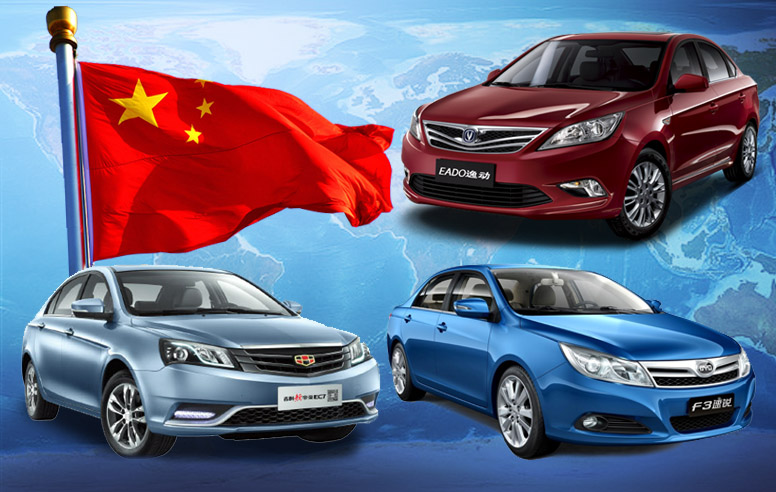 Chinese Cars That Stunned The World – Part 1
Chinese automakers have future plans to export autos to other parts of the world and pose an "enormous" risk to established car makers based in Europe and North America. Chinese automakers currently produce almost entirely for the enormous domestic market, but their future plans for the export market are significant. Even assuming China was to export only 10% of what it produces, the risk we face in our home markets is enormous. Automakers like Fiat and Chrysler cannot afford to be unprepared for the ascent of China and need to continue to work to make our industrial base more competitive because the day of reckoning is inevitably coming.

These were the words of Sergio Marchionne, the chief executive of Fiat SpA and Chrysler Group LLC, who alarmed the western car makers back in 2011. And this is coming out to be true. With the ever increasing exports, Chinese automobiles pose a big threat to many established car makers around the world, and as Sergio Marchionne say they cannot afford to be unprepared.
RELATED: China Poses Threat to Big Car Makers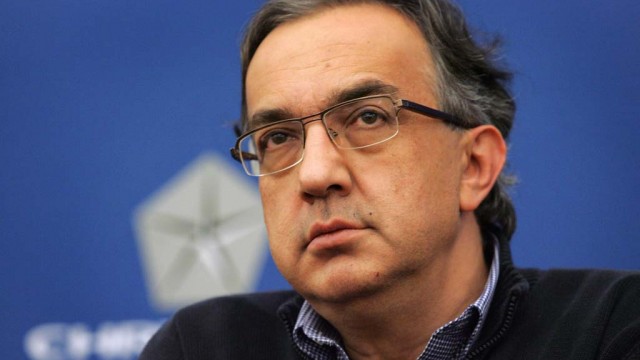 Our local automobile industry, probably being the weakest of the world, offers us very limited products that are inferior as per the export standards. Most of the models available for sale are either obsolete and don't meet the global emission and safety standards. While there is a lot of chit-chat recently about European brands willing to explore Pakistani market and the possible invasion of Chinese brands after the economic corridor becomes active. In this situation, the existing Japanese trio will have to work really hard to maintain their dominance in the local market.
Also Read: Fiat Is Interested In Making Pakistan Its Next Destination
Chinese cars are not what they used to be
Chinese automobile products are no longer the ones that we used to witness in the previous decade. Within a span of just ten years, they have matured into a threatening force offering the quality that is comparable, if not better, to the Japanese counterparts. Chinese products in coming years will pose a great threat to the local auto assemblers. It is said that there are more than 130 car makers in China and they collectively produce a whole lot of vehicles one could only imagine. While we are yet to experience the better lot of Chinese automobile products, those offered here are still not the same as available elsewhere. Let's just try to have a look at the ones that stunned the world and have the potential to stir up the local automobile market.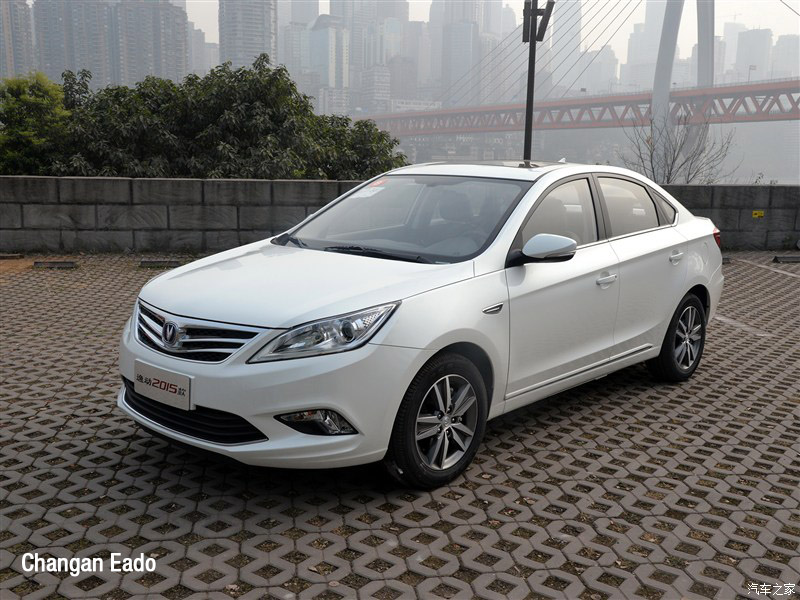 Don't get fooled by the name Changan which might bring those ridiculous pickups in minds that Karakoram Motors use to sell us since forever. Changan is a giant state-owned enterprise jointly set up by the Chinese army and the public. It covers an area of 20 million square meters and has about 30,000 working staff. Changan Group is one of the biggest carmakers in China and ranks the first among the 50 largest industry enterprises.
Eado, the result of extended R&D
The car under discussion, the Eado is an outcome from Changan's "5 countries and 9 locations" global R&D structure with its Italian design center taking the lead in design development. Eado comes with a 1.5-liter turbocharged engine and a 1.6-liter naturally aspirated unit. The engines are 'Blue Core' which is Changan's own low CO2 emissions standard. Usually new Chinese cars are launched in their national auto shows and later introduced to international markets. Instead, Eado was the first Chinese car to be unveiled at Frankfurt Auto Show in 2012. Eado is also available in hatchback called the Eado XT while an electric version called the Eado EV has also been launched recently. The Eado including the XT and EV variants is available in 36 different trim levels. Price starts from 74,900 yuan (11.9 lac PKR) to up to 119,900 yuan (19.13 lac PKR).
Geely Emgrand EC7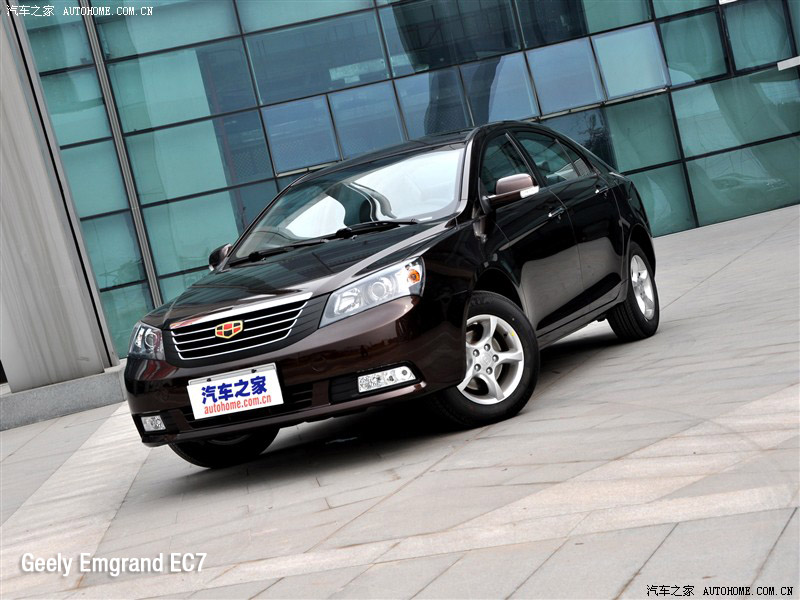 In 2007 Geely, the Chinese private automaker entered our market with its CK model. That was the time when the Chinese cars were beginning to enter the global market. In European countries they failed miserably in crash testing and YouTube was flooded with several such videos. Geely CK was among those cars as well. The Chinese, however, kept working hard and within a span of just five years they attained a 4-star rating from EuroNcap in the year 2012, the car was Emgrand EC7.
RELATED: Amazing result for Chinese cars at EuroNCAP
Geely Emgrand EC7 and Nanjing MG6 achieved four star ratings, results that underline the manufacturers' desire to improve the safety record of Chinese brands in Europe. Michiel van Ratingen, Euro NCAP Secretary General, said:
"These results mark a milestone for the Chinese automotive industry. It is a clear sign that Chinese car makers are building on recent experiences and rapidly investing in better vehicle safety. Even with the upcoming increased demands, five stars are expected to be within reach soon."
EC7 is available in many parts of the world including the Middle East. It is powered by either a 1.5-liter or a 1.8-liter engine. EC7 is also available in hatchback body style called the EC7-RV while Geely is currently working on a turbocharged version as well as a hybrid that will be launched soon. EC7 is available from 68,800 yuan (10.9 lac PKR) to up to 85,800 yuan (13.6 lac PKR).
BYD SuRui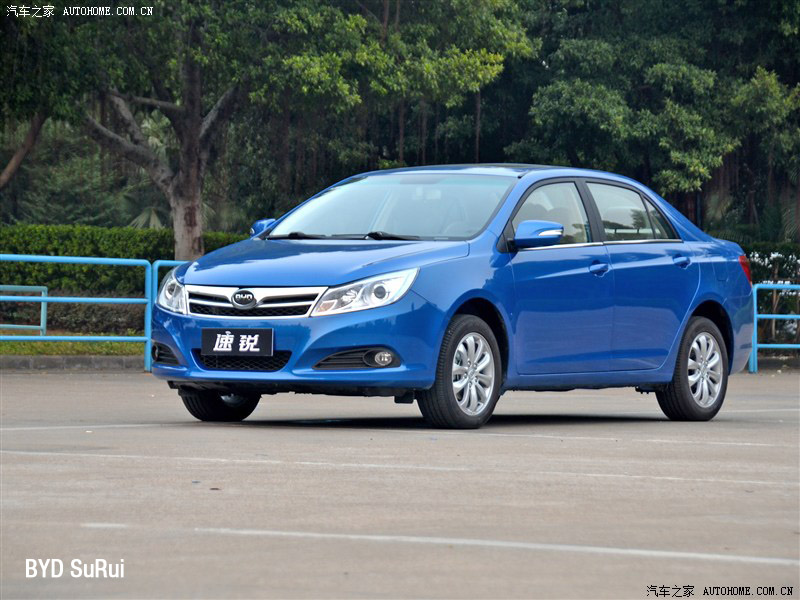 BYD which stands for 'Build Your Dreams' is an automobile company which made its debut from less than 30 people in 1995 and became the second largest rechargeable battery producer in the world by 2003. In the same year, BYD Company Ltd. started to set foot in the automotive industry by purchasing the Tsinchuan Automobile Company. Today BYD Company Ltd. owns more than 40,000 staff members all over the world. BYD is also pioneers in making electric & hybrid vehicles in China, BYD's F3DM is the world's first mass produced plug-in hybrid automobile.
Also Read: The Truth About BYD replication, cost-cutting and car production
Master Copyist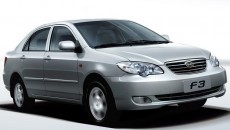 BYD is best known for their reverse engineering and are proud to be a master copyist. More than half of their products are either partially or entirely inspired by Toyota. Their most successful vehicle the BYD F3 (upon which the F3DM is also derived) actually resembles the 9th generation E120 Toyota Corolla with a rear end of the Honda City iDSI. The F3 remained the unshaken best selling car in China for several years, before it was replaced in 2012 by the SuRui in the Chinese market. It is worth mentioning that sales of the BYD F3 in a single month were more than the cumulative number of cars sold in Pakistan in a fiscal year.
The SuRui, the successor to the highly popular F3, is the world's first car to offer a fully functional remote control. The car can be controlled from the outside using a remote that not only can start the engine but can switch on the lights, turn signals, control steering wheel, move forward and reverse at a maximum speed of 2 km/h. This unique feature is helpful if you have to park the car in tight spaces when it's hard to get out of the car, or can be handy if it's raining and instead of going for the car, you want the car to come to you.
There is another video that surfaced the internet showing a CCTV footage of a female car owner avoid a potential carjack with her remote controlled BYD SuRui. Whether or not the video is real or staged, the technology offered by BYD is truly appreciable and literally stunned the world. SuRui comes with a 1.5-liter turbocharged direct injection engine with dual-clutch transmission. The Price of SuRui starts from 65,900 yuan (10.5 lac PKR) to up to 99,900 yuan (15.9 lac PKR).
Click through the gallery for all the photos:

To be continued…