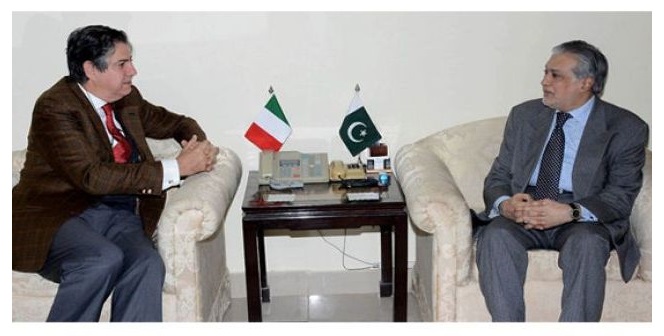 Lately, we have been talking about how few of the European automakers are interested in starting their operations in Pakistan. Russians have also met with concerned ministers and officials of Pakistan government. It seems like Fiat is also interested in making Pakistan its next market.
Stefano Pontecorvo, the Italian Ambassador to Pakistan, met with the Pakistani Finance Minister and mentioned the intentions of Fiat to make Pakistan "the next possible investment destination".
Also Read: A 1980s Lada From Russia, With Love
Pakistan has been working on its auto policy for the last couple of years. The purpose of rewriting the policy was to form incentives for the other foreign carmakers to consider Pakistan as their next destination. Although Japanese officials have been doing some serious lobbying to defend their three carmakers currently working in Pakistan.
"Pakistan provides significant trade links ranging from China in the east to Lebanon in the west in addition to the entire Central Asian region."
The envoy met with the Finance Minister Senator Mohammad Ishaq Dar on Thursday and talked about the issues of investment and trade between the two nations. The Italian Ambassador said that Fiat is interested in making Pakistan its next stop considering the ample cheap labor and the strategic position in the region.
Italian businessmen will be visiting Pakistan in the start of 2016 in order to meet with their Pakistani counterparts. It is yet to be seen whether this group will have Fiat representatives as well or not.
Fiat tried to set up its operations in Pakistan back in the 1990s but couldn't sustain. Hopefully they come to Pakistan again and make it this time.