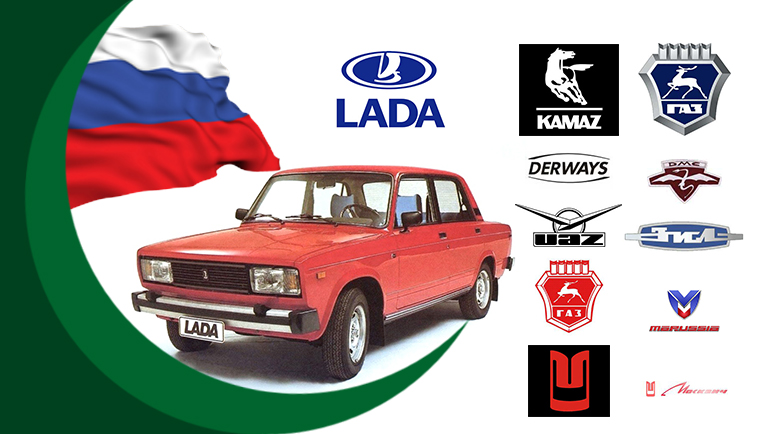 A 1980s Lada From Russia, With Love
Russians are amazing people. Crazy…but amazing. The fact that they can survive in that kind of cold is enough to tell you how tough they are. Napoleon and Hitler thought it was a great idea to invade Russia, and that too in winters in their respective times, but everyone knows how that turned out. They are a very proud nation and really like their Vodka. I am quite sure you have seen the crazy dash-cam videos from Russia on the internet. Most of the hilarity in those videos can be attributed to the generous use of the drink in their daily life.
The latest news is, well not that latest because it happened a couple of days ago, that Russian Deputy Minister for Industry and Trade Ministry Russia, Ildar Mingaleev along with his posse, met with the members of Islamabad Chambers of Commerce and Industry. Russians showed interest in investing in Pakistan's automobile sector along with the energy sector. Russian energy company Gazprom is interested in supplying LNG to Pakistan. They talked about constructing a North-Sound gas pipeline in Pakistan by 2020. Russian delegation also talked about making heavy trucks and specialized mechanical equipment including natural gas and LNG equipment.
Also Read: Pentagon Literally Spent Millions Of USD To Make One CNG Station
But what made the news intriguing to me was the fact that they also want to join hands with the local investors to make and sell passenger cars in Pakistan. And first thing that popped into my head was, "A PAKISTANI LADA!!" This brought a huge grin to my face, and one of my friends simply shook his head in disapproval over my excitement for Lada cars. I said to him, "Gotta love Lada!" He replied, "Yeah but it doesn't make it good." And as much as I like Ladas, I knew he was right. And it's not like I actually know anything about Russian cars. Most of my Russian automobile knowledge comes from Top Gear. And everyone knows that TG isn't exactly known for their unbiased fact based reporting. And a major portion of my Russian car knowledge just says that they are outdated cheap cars. Also, there are more car makers in Russia than just Lada.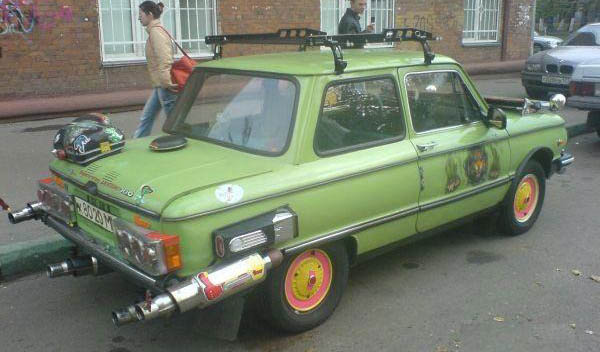 I asked a friend of mine who has lived in different parts of the world if he had any experience with a Russian car and he replied, 'They are like our Mehrans'. He described them as outdated, but they serve a purpose, and also that Russian cars are simply 'easy to fix cheap transport'. He told me he has driven cars by Lada (AvtoVAZ). Another friend, who has lived in Russia for few years told me the same thing. He said,
"Well they are basic. For the common Lada, it is all about practicality. There is practically no comfort, the doors closed like a bus and it's not at all about the drive pleasure."
About the notion that Russian cars are cheap to maintain and reliable, his point of view was that maybe it's like that primarily because most Russians can fix everything by themselves since they have been around for half a century. About his personal experience with a Russian car, he said the Volga drives like most American cars of the 80's – more like a boat.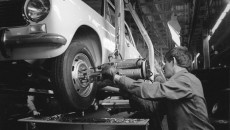 Russian cars don't usually come up in the discussion when we sit and talk cars with our auto enthusiast friends but considering Russia ranked at 15th largest car producer in the world in 2010 makes them a major player in the global auto industry. During the communist era, Russian-made cars were being exported to communist bloc as well. Around 600,000 people in Russia are directly employed by the automotive sector. That is a huge number of workforce. In 2010, 9 out of 10 cars sold in Russia were domestic.
Here are few of the famous Russian car brands:
Lada, officially called AvtoVAZ, is Russia's biggest car maker. Lada cars were never known for their 'sportiness' or 'luxury'. They were made to transport you from one place to another in Russian winters. The most famous Lada model is the Lada 2105. It was based on an old Fiat 124 sedan. 20 million of those 2105s were sold by 2012 since the start.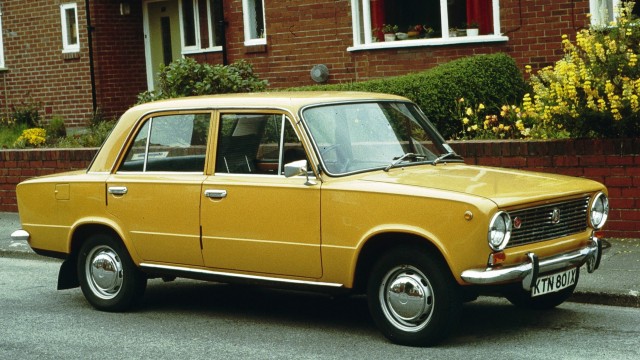 They used to make luxury limousines but now make trucks and buses. I guess making luxury cars in communist times is the brightest idea.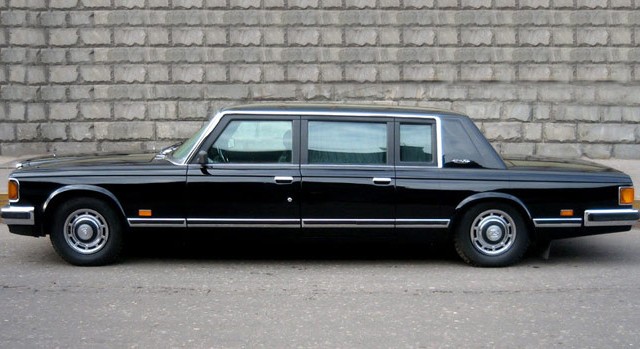 Volga was a product of an alliance between Ford Motor Co and Soviet Russia. They were famous for making cars that were a bit better than Lada luxury-wise. Russian police use cars made by Volga as well.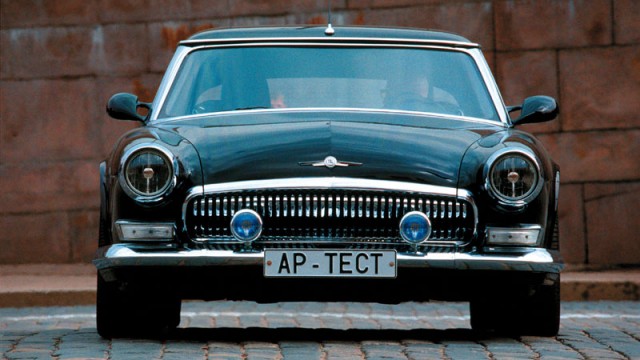 Moskvitch – 1930 to present
Moskvich is basically German Opel. After the Second World War, Russian acquired the Opel car company from Germany and started making Moskvich cars. It's now owned by Volkswagen group.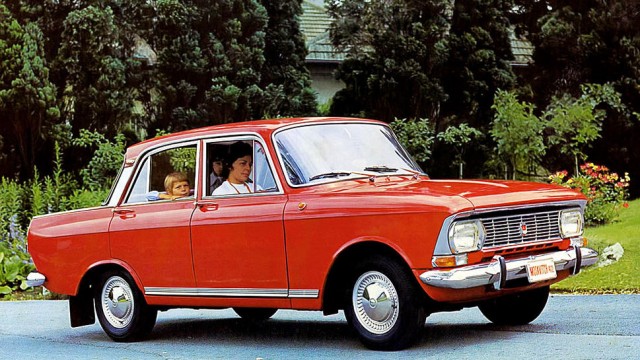 So yeah, Russians are interested to do investment in passenger car sector in Pakistan. But the question is, are they interested in establishing a manufacturing plant here in Pakistan and sell old but purpose-built cars to Pakistanis or just start importing those cars to Pakistan from their assembly plants in Russia and sell here. If it's the later, importing decades old rebadged Fiat in the shape of Lada, then I am sorry but its terrible idea. I mean it's just down right stupid. But if it's the former, making a plant here and assembling and selling those pre-historic cars, then "so bismillah". Now before you furiously start typing a comment telling me to go away, hear me out.
There are two reasons why I am okay with them making and selling cars like Lada here. The first one is job creation. It's as simple as that. A new car company setting its operations here in Pakistan is going to hire a lot of people. They will not only employ thousands of people through direct employment but will also create thousands of jobs indirectly (vendors, parts suppliers, dealership network, etc.). And yes, they are going to sell cheap old cars but they will be putting bread on the tables of literally thousands of Pakistanis. So I am perfectly fine with that.
Also Read: Cars Of The 1980's
My second reason why I am okay with that is that they are going to selling tried and tested, really cheap to buy, cheap to maintain and cheap to run cars. And I think it's a win-win. I read an article in a newspaper that said Pakistani government charges 30-35% tax on a car like Honda City. This is a ridiculously high amount of tax. It's borderline extortion, in my humble opinion. A base Mehran costs you what?! Rs 620k or something sans freight and delivery charges?! That is a boatload of money for a salaried person who have to save for years to buy a Mehran. But what if you can get a car, say Lada, that is not only cheaper than Mehran but also bigger in size as well as. So what if Lada is based on a Fiat that was made like 50 years ago?! It's not like that Mehran is a state of the art hot-hatch. Both Mehran and Lada are old cars and are products of the 80's. On one hand you have Mehran that costs you more than PKR 635k after registration and taxes. On the other hand you have a Lada sedan that, let's say, costs something like PKR 500k. I don't think that Lada is bad deal in this case. So yes, I think a cheaper to buy and cheaper to maintain Lada will be better than the new Mehran. But if Pakistan assembled Lada ends up costing like a million PKR or something, then my argument goes down the drain.
My second hypothesis only applies if they decide to sell their older-new cars here. It's not all doom and gloom. Russian auto makers are also catching up to the modern times. They are coming up with new cars with new times. Some of them that are partly owned by European or American brands are bring out new models and shapes for their cars. Russia has also been producing their very own sports car called Marussia…that went bankrupt, but that's another story, never mind that. What my point is if a newer-new Russian car is assembled and sold here in the future, I think that can work great for both Pakistan and Russia.
But this is all speculation. Maybe all that I have written above doesn't happen at all, and it was only an exercise; me writing it and you reading it. It is quite possible the Russian delegation had drank their world famous potato drink when they met people from our Chamber of Commerce and next day when they woke up, they were like, 'what?!'