Honda Launches the CR-Z Hybrid in Pakistan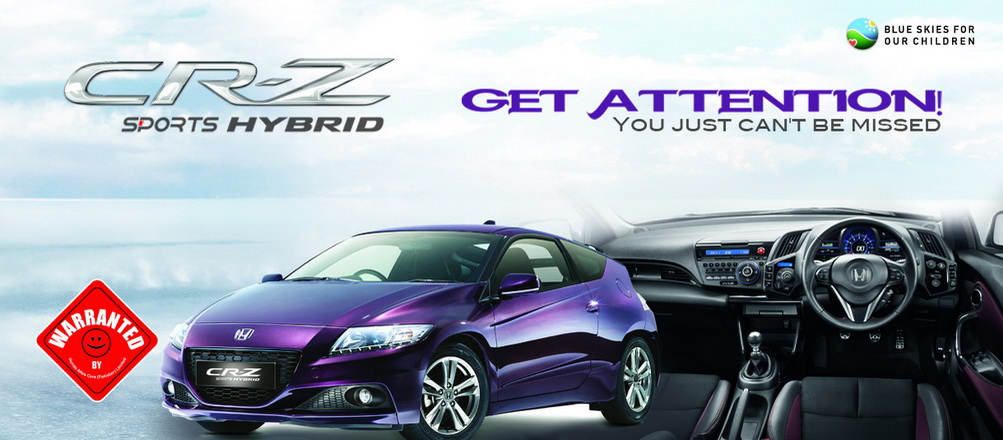 Honda Atlas held a grand launching ceremony for the CR-Z 'Sports Hybrid' today in Lahore.
The car will have a 1.5 litre gasoline engine along with an electric motor. The overall power output of the CR-Z is rated at 134 BHP at 6,600 RPM. Buyers will have to choose between a 6-speed manual transmission and an automatic one.
Here's a press release from Honda Atlas:
Honda Atlas Cars (Pakistan) Limited launched the first sport hybrid CR-Z at a colorful event in Lahore in presence of press & electronic media. The event was attended by Mr. Takeharu Aoki, President & CEO Honda Atlas Cars (Pakistan) Limited, along with the company management.
CR-Z, the sleek two-door coupe will appeal to a younger set or empty nesters who want a "green" car with a bit of style. The CR-Z offers three drive modes: sport, normal and economy. Sport mode enhances the car's performance, while economy mode maximizes fuel economy.
Explaining the product Mr. Ayaz Hafeez General Manager Sales & Marketing said that the CR-Z is powered by a 1.5 L i-VTec engine with Honda's integrated Motor Assist (IMA) hybrid-electric system. The system delivers a combined peak output of 134 bhp at 6,600 rpm. With a Plus Sport System, the "S+" button on the steering wheel can be used to deliver increased acceleration. The CRZ offers a range of exciting features, bright colors and is available with a 6-speed manual or an automatic transmission.
Speaking at the occasion, Mr. Takehari Aoki, President & CEO Honda Atlas Cars (Pakistan) thanked the Pakistani customers for an overwhelming response to Honda Products in Pakistan. He said the CR-Z is an ideal balance of technology, performance and design and it will give an ultimate driving experience to Pakistani car-enthusiasts. It is an ideal car for those who recognize the value of advanced technology and for those who desire an eye-catching car while caring for the environment. The concept of developing the CR-Z was to create a car that is fun and brings excitement to everyday life through the experience of owning and driving it. As part of our commitment to provide the best ownership experience and peace of mind to our valued customer, we are launching this first sports hybrid covered under warranty by Honda Atlas Cars (Pakistan) Limited. This also underlines our history of setting trends in our market.