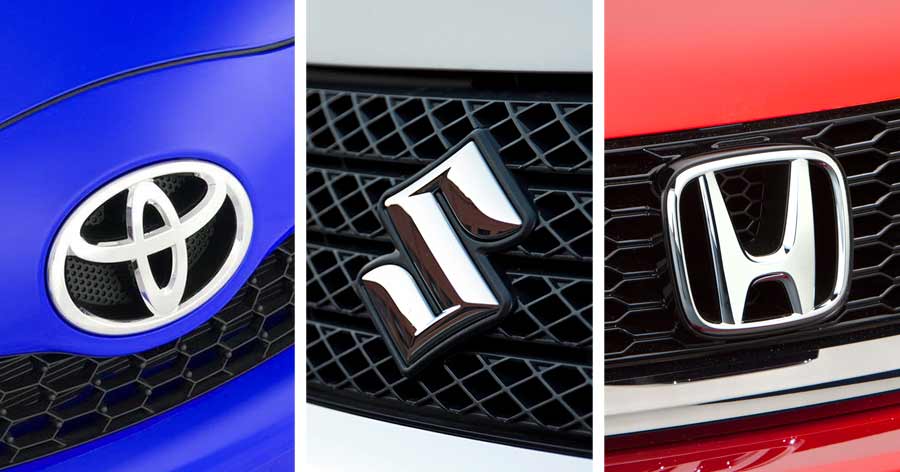 Honda leads 2014 PakWheels Survey but trails in market share
Those who frequent PakWheels' forums, may know about the cold war between the fans of Honda Civic and Corolla. Even though, Corolla's sales figures would suggest its victory over it, but Civic has its own pedigree which casts a shadow so strong, that the world calls the Corolla, 'The world's most boring car', despite the fact that the Civic we get is not the European Civic R or the American Civic S, it is also as boring as the Corolla.
But we're a democracy and we'd like to know the perception of the people of this country regarding the 'the Big Three' automakers by putting everything to a vote and thus, the 2014 PakWheels' Survey was held to understand what the people like.
A total of 10,436 people responded to PakWheels survey and gave in their answers about which is their favorite brand and its model? 49.37 percent of the total responses were recorded from Punjab, Sindh's total input in the survey was 22.94 percent, Islamabad with 16.62 percent, Balochistan with just 1.11 percent and KPK with 8.37 percent.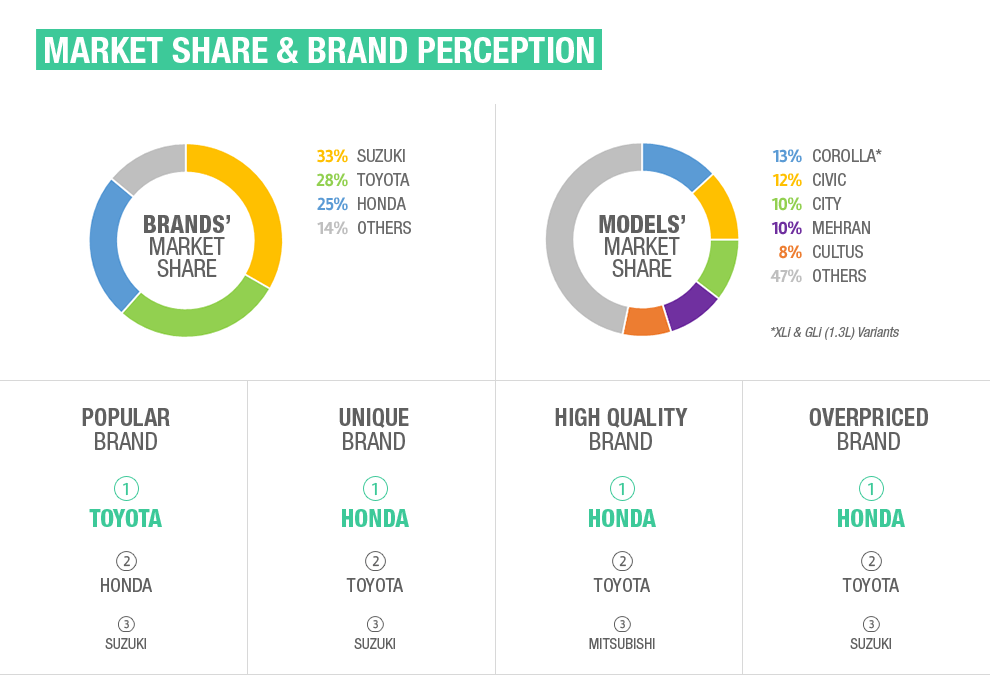 The most popular brand amongst our survey respondents was Toyota which sometimes gets mistaken as a bi-word for resale alongside Suzuki but Honda was the second the most popular while Suzuki came in third. But, the most unique brand in Pakistan was Honda, then Toyota and then Suzuki (who by the way couldn't score a single first in the survey).
The number one high quality brand was Honda, second Toyota and third came in Mitsubishi however, Honda is also the most overpriced brand according to our voters while Toyota the second most and Suzuki, came in third.
That's the brand perception but in terms of figures, Suzuki leads the market share with 33 percent of Pakistan's total car's market, Toyota follows with 28 percent, Honda with 25 percent and 14 percent are other vehicles.
Further distributing that market share into models; Corolla (1.3 liter, XLi and GLi) is the lead celebrity with 13 percent, Civic with 12, City's share is 10 percent, Mehran with 10 percent, Cultus with 8 percent and others account for 47 percent.
So while Honda is the likely winner for everyone by leading three out of four polls, it is third in terms of market share to trail behind Toyota and Suzuki.