Honda N-One Vs Honda N-WGN
Introduction
Honda N-One and N-WGN are small hatchbacks from Japan aimed to deliver fuel economy. Both cars come with a number of features and safety equipment at a price similar to most locally produced hatchbacks. In this comparison, we will help you decide whether you should save yourself some money and buy the Honda N-One or opt for the slightly expensive Honda N-WGN.
Exterior Design
Honda N-One features a boxy design which is quite common with most Japanese imported cars. It also features circular head lights along with LED taillights and a contrasting color roof, which makes it quite similar to the Mini Cooper. However, it's both smaller and narrower than the Mini Cooper despite its striking resemblance. Depending on the variant you buy, N-One comes with alloy rims and other frills.
On the other hand, Honda N-WGN has a tall body design language, unlike N-One. However, this car feels more premium but only by a slight margin. Honda N-WGN comes with both LED head lights and tail lights giving it an overwhelming presence. The car has also been sprinkled with chrome touches throughout the exterior and sharp exterior lines give it a more prestigious look as compared to N-One.
Despite all this, both cars are more similar to each other than they are different.
(Above: Honda N-WGN & Below: Honda N-One)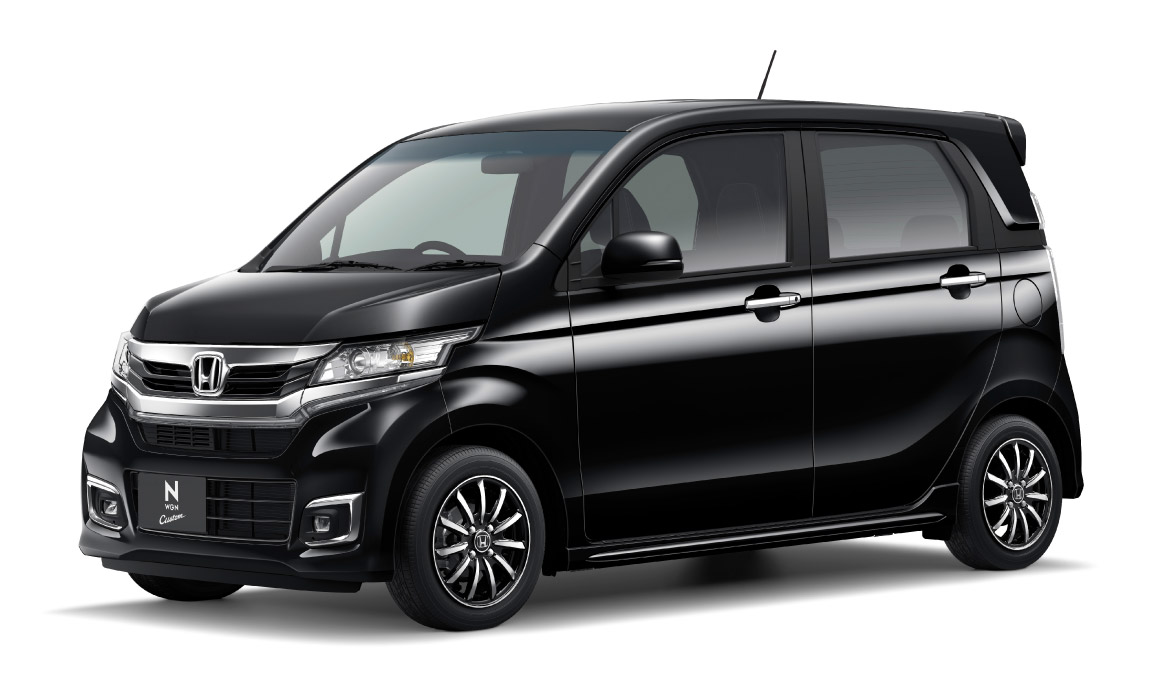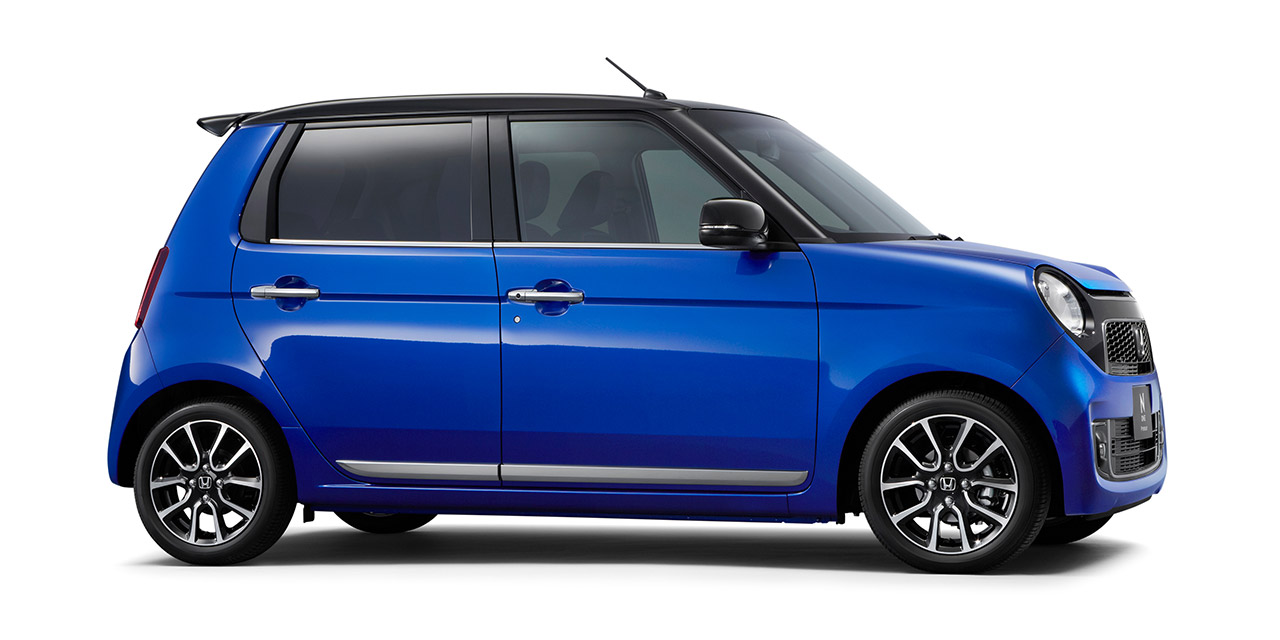 Interior, Features, and Practicality
When it comes to interior quality, both cars lack soft touch materials, but interior quality is not bad either if you compare it to most local cars. In simple words don't keep your expectations too high. However, Honda has made a good use of small space making both cars very practical. The button layout is downright simple making it utterly intuitive for anyone to use. Gear lever has been placed on the dash on the left of the steering wheel along with the climate control system. Dashboard cup holders are also present for all the foodies out there. Overall dashboard design is the same on both cars.
These cars come feature packed from their maker, which include
Power Steering
ABS and VSC
Paddle Shifters
Push Start and Key Less Go
Digital Climate Control
Rear Defroster
6 Airbags
Cruise Control
Charging Ports and HDMI input
Coming to the practicality, neither N-One nor N-WGN steals the shows because they share similar dimensions. The boot is small and can carry 2 medium sized suit cases at max. However, Honda did include magic seats in both cars which can be folded to make enough room for more luggage. Honda also made a good use of space by adding front sofa seats in both cars which can help accommodate 3 people in front seats too.
(Images :AboveHonda N-One & Below: Honda N-WGN)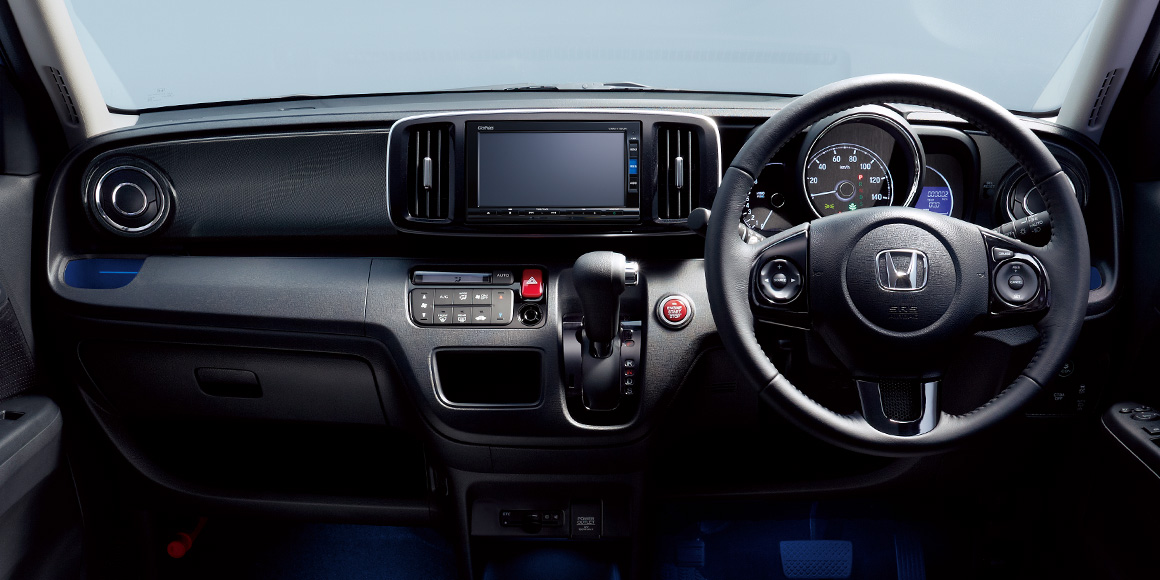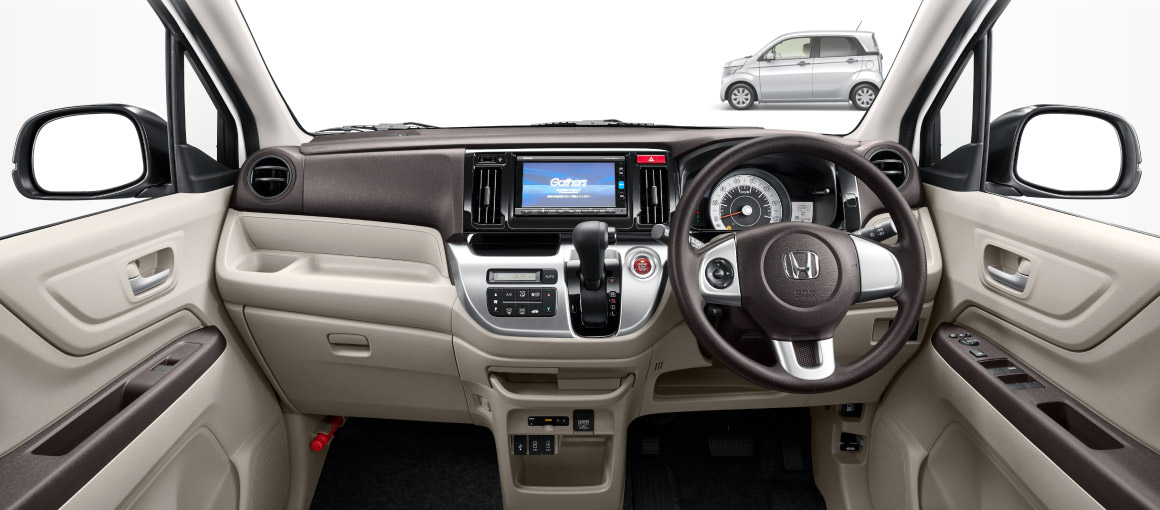 Safety
Despite its small footprint, N-WGN scored 5 stars in JNCAP safety ratings meaning it's an extremely safe car thanks to advance safety kit and 6 airbags. The N-One falls one star short with a 4-star safety rating which is not bad. This is due to the absence of accident avoidance system, unlike the one present in N-WGN. That's not it, N-WGN also comes with rear seat belt warning along with emergency stop signal indication when hard braking. It's apparent that N-WGN is a clear winner here but that doesn't mean N-One is an unsafe car.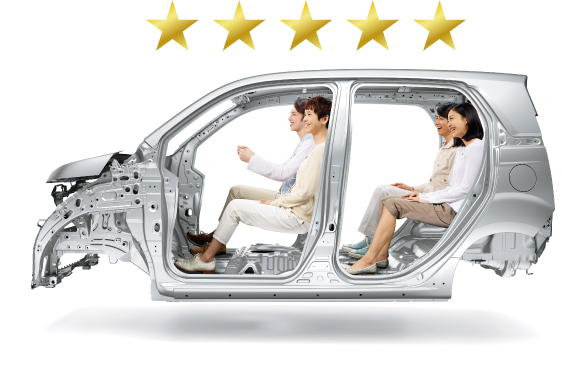 Performance and Efficiency:
If you think 660cc hatch backs are sluggish then these cars can really change your perspective. Thanks to the same 660cc turbo charged engine producing an ample 58hp, both cars feel punchy and agile on the road. Stiff suspension configuration further enhances the driving performance at the expense of comfort. In simple words, these cars are sporty in nature which is a huge achievement for cars of this caliber. Both cars can propel from zero to 100kph in 12 seconds making them faster than most 1000cc cars in the market today. Top speed is electronically limited to 140kph which is enough for the car of this segment. With performance aside, most buyers of these cars are more concerned with the fuel economy. Once again none of both cars disappoint in this department. Honda N-One has a company claimed fuel average of 28.4 km/l whereas Honda N-WGN is rated at 29.4 km/l. Keeping things realistic both cars should be able to return around 20km/l in day to day driving. ECON option comes standard which can help further enhance the fuel average at the expense of performance.
Price and Final Verdict:
The average asking price for an imported Honda N-One is PKR 1,200,000 and 1,400,000 for Honda N-WGN.  With such price and standard equipment, both cars are more appealing than any locally manufactured hatch backs. But the real question is whether you should buy the N-One or spend some extra cash and go for the N-WGN? Throughout the comparison, it's strongly noticeable that these cars are very similar and the major differences are present on the exterior. This comes down to personal preference, whether you prefer the mini cooper looks of the N-One or the slightly edgier and premium looks of the N-WGN. No matter which car you buy you will find yourself cocooned in a pool of features and experience excellent fuel economy. It's a good decision to save yourself some money and go for the N-One as it's been present in the market for a long time making its parts much more widely available.
We hope this has cleared all the air. Which car would you buy? Let us know in the comment section below.