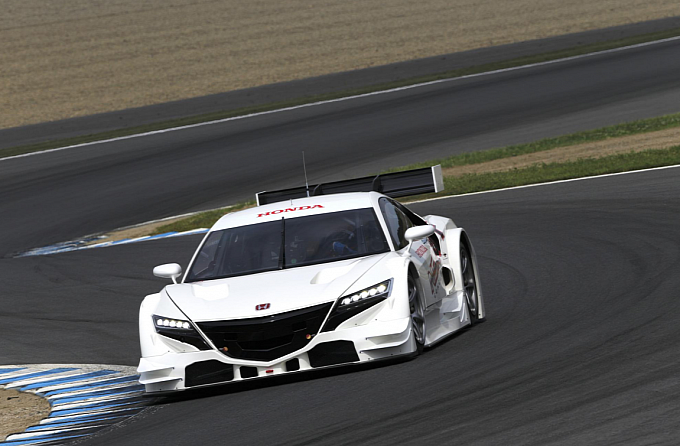 Honda NSX Concept-GT unveiled
It has been like a decade or so since Honda has been teasing and releasing new information and pictures about the much anticipated revival of NSX. And it seems though that Honda has yet to made up it's mind on what will be the final product but whatever it is doing, it should fast as interest and hype surrounding the NSX is deteriorating.
Today though, Honda has unveiled a NSX race car which will take part in the GT500 class of the 2014 Super GT Series destined to be held at Japan's fame race track 'Suzuka'.
The NSX Concept GT is said to be a preview of the Honda's supercar NSX. The Concept is powered a by two liter 4-cylinder turbo engine mounted in the middle of the car alongside a hybrid racing system.
The production version of the NSX is said to be launched in 2015 and it will be a Hybrid with a V6 engine.
For now, Honda has released scarce information but plenty of pictures to satisfy our urge for a supercar by Honda.