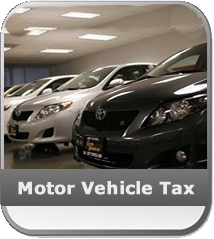 Mobile SMS service launched in Punjab to collect vehicle information
An SMS service to collect information on your vehicles is launched in Punjab by The Punjab Excise and Taxation department.
At just a price of rupees 1.40 per SMS, you can send a car's registration number to 7080 and all sorts of information related to one's vehicle can be collected.
This service is launched to aid tax authorities in their quest to collect all taxes implemented on cars. Information related to token, income and other taxes can be received by sending an SMS to 7080.
Moreover, other details can also be received about owner's name, whose name was the car transferred from if it has been re-sold, etc will also be sent.
And that got us thinking, in times like today when extortion and kidnapping is on a all-time high, anyone can get your name and details through your registration by just sending a message.
The Excise and Taxation department says that this service will be helpful to the excise taxation teams in confirming tax defaulters and payers right at the spot. And it will also help them to collect it if the owner turns out to be a defaulter.
The owner will later receive an SMS validating the payment and also, the details of the excise tax officer who dealt with vehicle owner alongside other details.