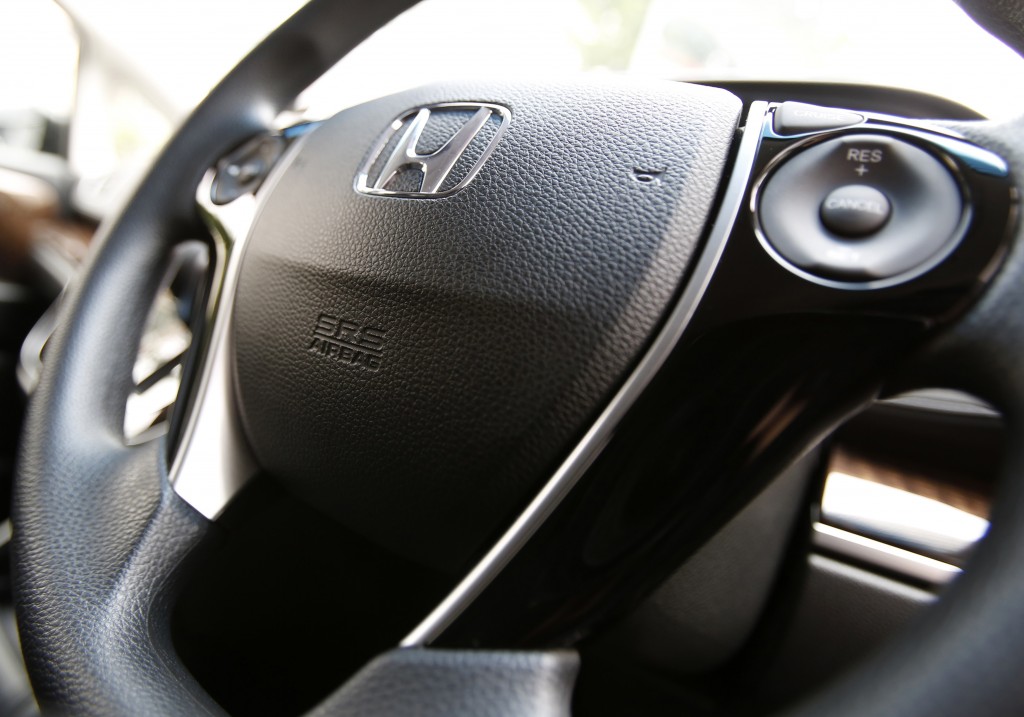 4 fatalities in the USA and 1 in Thailand have led to a recent worldwide recall of the vehicles fitted with standard SRS Airbag system made by Takata Japan, which is also believed to be a reason why the CEO of Honda stepped down. Takata is the major supplier for SRS Airbags of Honda worldwide. According to the news and PR from Honda, the airbags disrupt and send flying metal shrapnel's towards the passenger, causing instantaneous death of the occupant. A total of more than 14 million vehicles made by 11 automakers have been recalled for the airbag fault correction throughout the world. This disastrous event happens because of a technical fault in the airbag assembly. According to Takata, the airbag inflator releases more pressure than required and this caused the surrounding metal objects to break go out with the airbag itself, hence the life saving airbag becomes a fatal equipment.
The vehicles affected include a majority of Honda's lineup, including the Civic and Accord. I don't know whether to call it a good news or bad news but the Civic affected was manufactured from 2001 to 2005 and the Pakistani bound model did not have airbags. The first Honda Civic that came equipped with an airbag was the 8th Generation Honda Civic aka the Reborn and it was introduced in late 2006. The Honda City also does not offer airbags.
Since there is no concept of vehicle recall policy in Pakistan in case of a manufacturing fault, so I would say it is a good news that the cars available in Pakistan are unaffected. Let's take this moment and be thankful to Honda Atlas Cars Pakistan for saving its customers lives by devoiding them of the basic safety feature called Airbags.
However, the people who have imported Honda cars manufactured between 2000-2006 should practice caution and have their airbags inspected just in case.