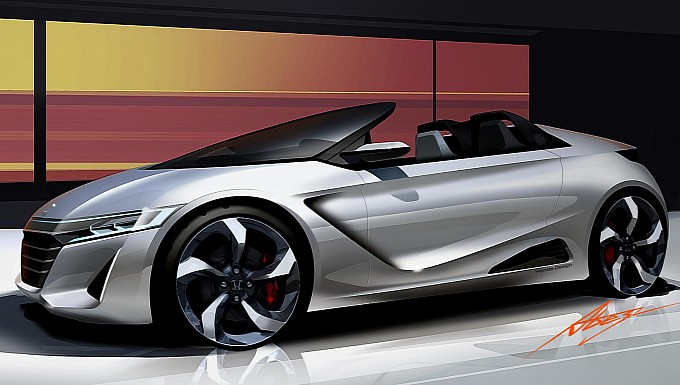 Honda reimagines Beat with the new S660 Sports Concept
Honda has built some brilliant cars which have remained for as long as ten years in production, like the S2000. And everyday today we hear rumors that Honda is bringing the NSX or the S2000 back, etc etc. And Honda may finally bring the NSX back this year to Tokyo Motor Show as high-end luxury Hybrid sports cars.
But the Japanese buyers' have a far greater news, Honda has previewed a Kei concept car called the 'S660', which is in my opinion, the reincarnation of the Honda Beat.
The mid-engined rear-wheel-drive roadster, as per Japanese Kei car regulations has a turbocharged 660cc engine producing just 67 horsepower fed to the rear wheels via a CVT auto transmission. And while the output may seem low, an Australian car magazine reports that the car will weigh only 1,900 pounds so the power to weight ratio may eventually make up for the lack of ponies.
This may very well be imported by the Pakistani grey market and traders since it is going to production as confirmed by Honda to a few sources, Honda also says that another version will be made with a larger engine for export markets, something to bring back the S2000 and compete with Toyota's GT86/Scion FR-S.