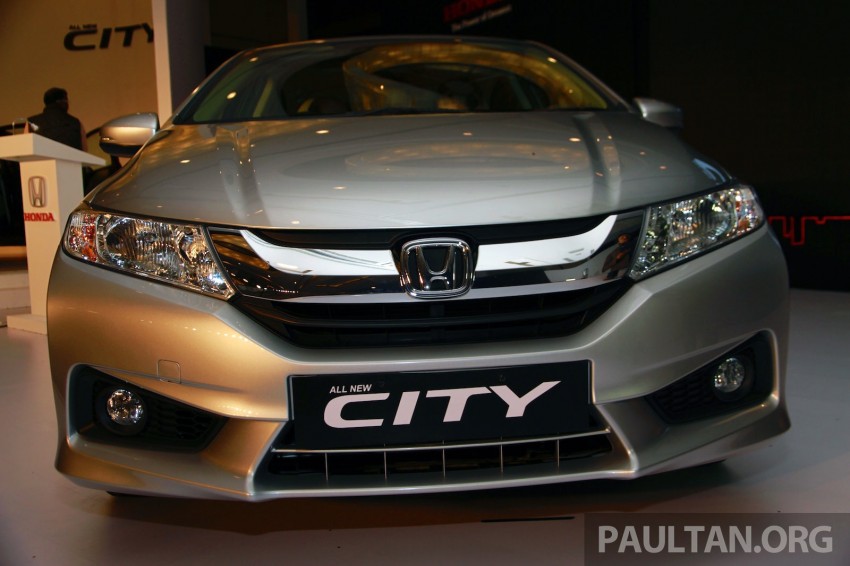 Honda Shahra-e-Faisal is sharing pictures from Honda City India Launch
So if you're believing the pictures shared by Honda Shahra-e-Faisal, then don't. They are the pictures we shared last year in November when Honda City was launched in India. We didn't share all the pictures from the launch, but click here to see all the pictures, which were taken by IndiansAutoBlog at the launch.
The pictures from Honda Shahra-e-Faisal were first shared by a member at our forums and then our blog post where we revealed a source telling that the new Honda City will just be a facelift to the current model of the City which is six years old.
The pictures are actually very poorly photoshopped at MS Paint to remove the watermark of IndianAutosBlog. The dealership is sending these pictures out to its customers and everyone about the much anticipated, 20th October launch of the City in Pakistan.
However, Dawn today published that people are still confused what is Honda Atlas actually going to launch, and the company has given warning to dealers to not take bookings for the new model, and no such booking will be accepted, while action will be taken against those dealers who have violated terms.
So DO NOT book the car even if the dealer is offering until further confirmed. We have tried to reach out to Honda Atlas for further comments.
Here are the original pictures with their "original watermarks" which Honda Shahra-e-Faisal is sharing: