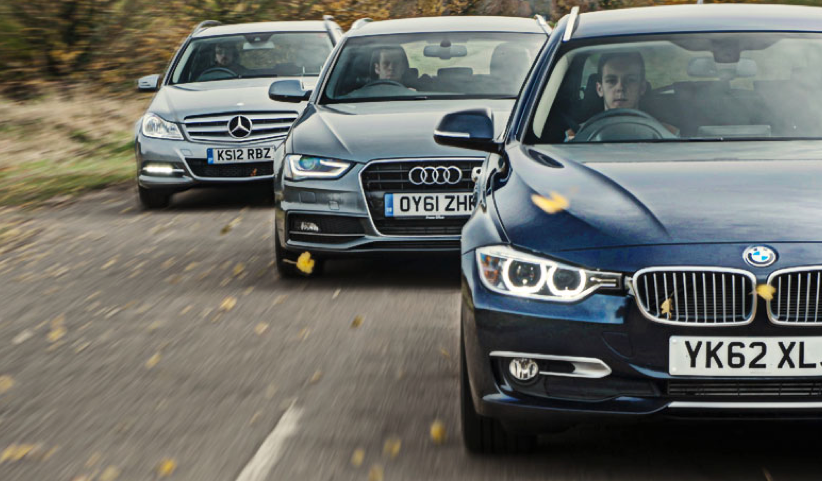 Top German brands at a war
The rivalry among the top German luxury automakers is heating up. Audi made the best September sales result but was still defeated by the sales of Mercedes-Benz. Sales of Audi increased by 6.4%, 159,950 cars. On the other hand, Mercedes edged out by selling 162,746 vehicles in a month, breaking their 88 years old record. It is said that Mercedes won the war against Audi because of the launch of new models in China and the surging demand for its cars. Reports also state that it is the first time this year that Mercedes-Benz outnumbered the monthly sales of Audi.
Audi, in 2011 became the world's No.2 premium automaker behind BMW, at the same time left Mercedes-Benz even behind. In 2014, Audi has faced an overall sales decline, from 118,110 a year ago to 103,494. Now the swelling demand of Mercedes-Benz is further increased due to the recent redesign of the E-Class and the C-Class. The increasing demand of Mercedes is very obvious even in Pakistan. Now there are plenty of C-Class and E-Class on roads compared to their presence on roads years ago. Audi on the other hand, is working hard to throw off Mercedes-Benz as the market leader and attain its position by focusing more on their top selling A4 sedan and Q7 SUV in 2015.
Reporters say that Mercedes will not find it difficult catching up with Audi and even beating BMW in the coming months because it has got the newest product line-up. Audi itself is aiming to boost its sales above 1.7 million vehicles this year from a record of 1.58 million in 2013, relying on the heavy demand in China and Europe where it serves the most premium segment.
Mercedes-Benz has a goal of lifting brand deliveries above last year's record of 1.46 million cars. Both brands are struggling to snatch the global luxury sales crown from BMW by the end of this decade.
The situation might change fully if the sales figures of BMW are more than those of its competetors. Reports say that the top most premium automaker will post its September sales soon.