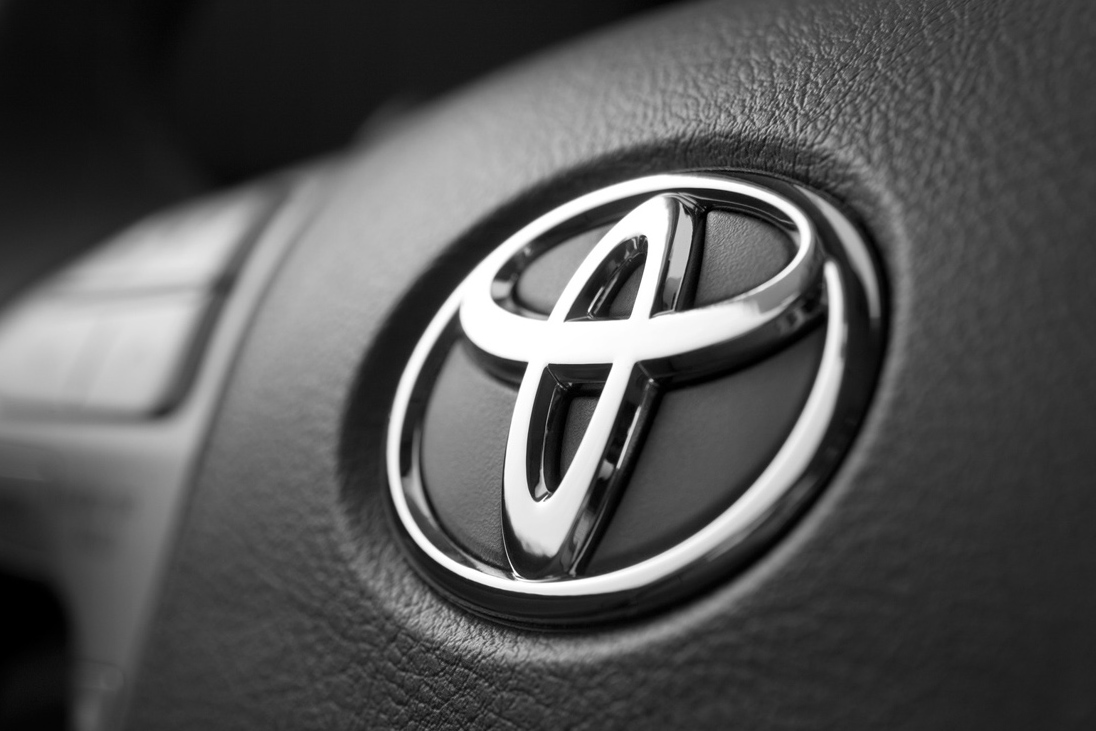 Toyota – The top most automotive brand for 2014
The annual list of top 100 brands by the brand consultancy firm Interbrand is out. The list consists of top brands worldwide according to financial standing, brand's influence on the purchase decision and the competitive strength of the brand.
Only 14 automotive brands made it to the list, amongst them Toyota is the leading brand in the automotive category out of those 14 brands, followed by Mercedez-Benz at second, BMW at third and Honda at fourth.
The overall ranking of the 14 automotive brands in the top 100 list as follows: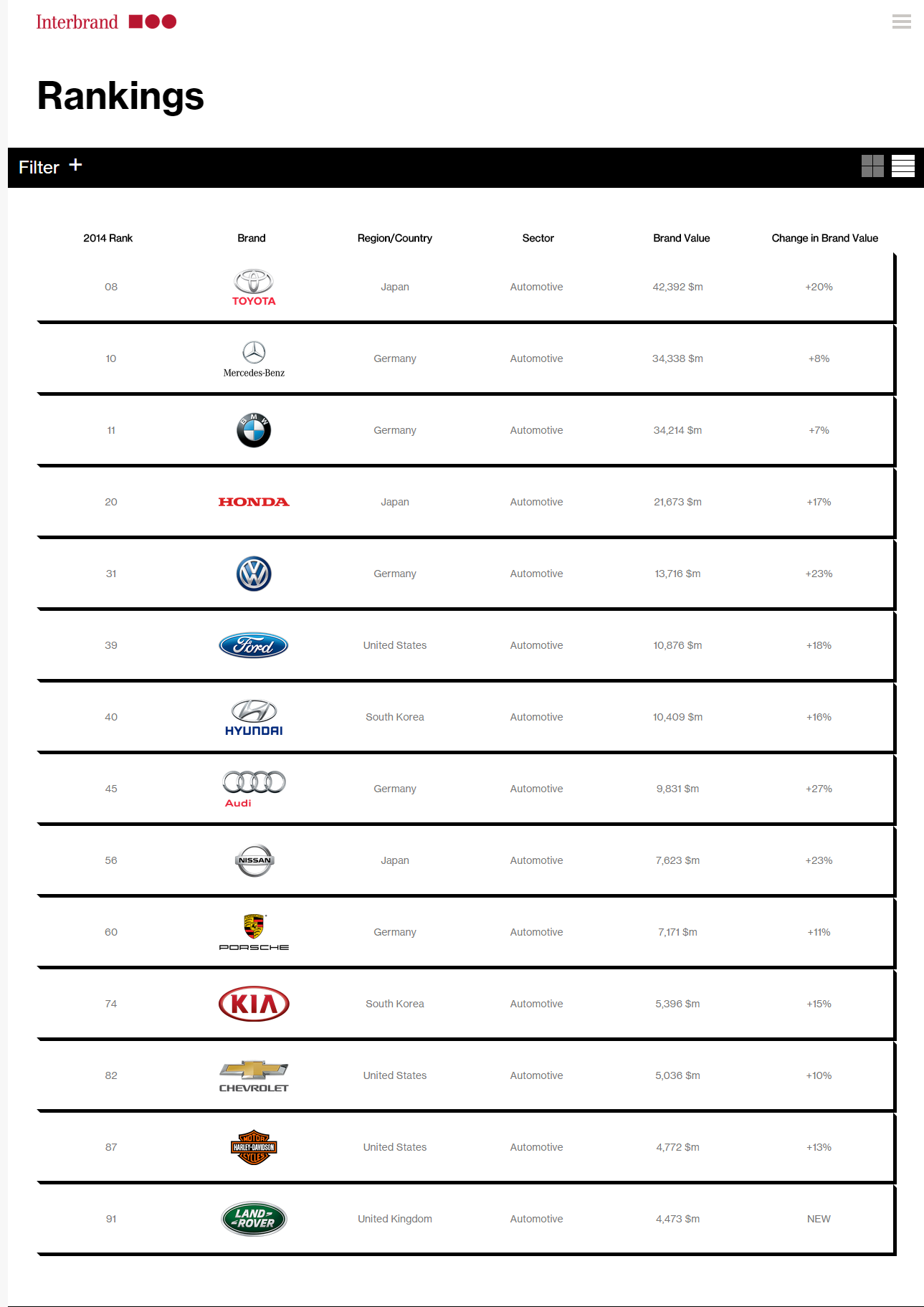 Toyota – 8th
Mercedez-Benz – 10th
BMW – 11th
Honda – 20th
Volkswagen – 31st
Ford – 39th
Hyundai – 40th
Audi – 45th
Nissan – 56th
Porsche – 60th
Kia – 74th
Chevrolet – 82nd
Harley-Davidson – 87th
Land Rover – 91st
Source: Interbrand