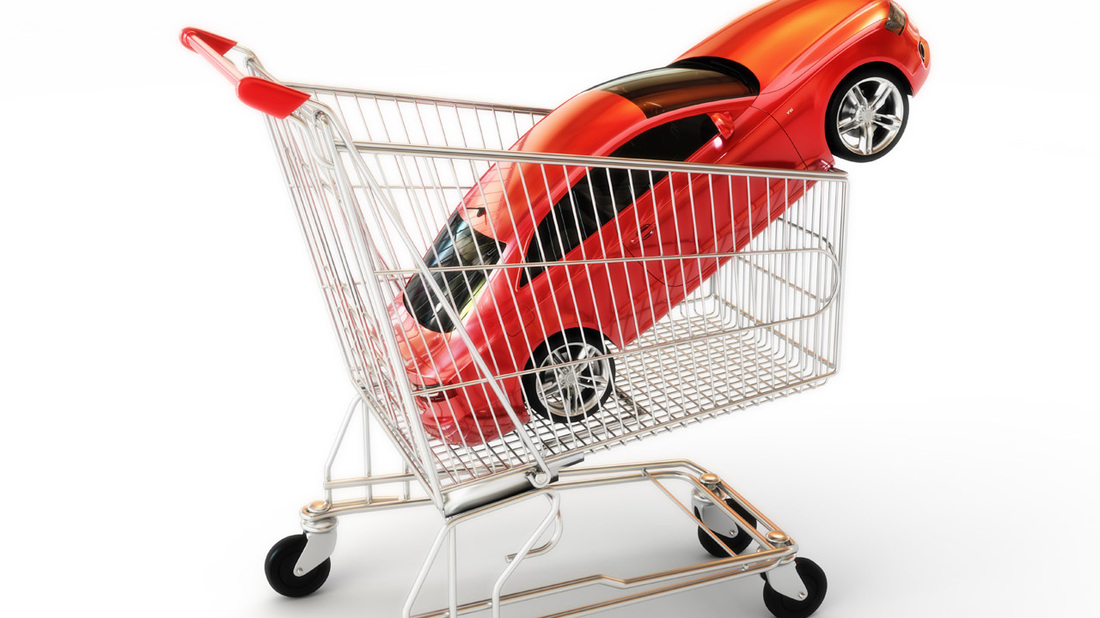 How eCommerce Is Changing The Way We Shop For Cars In Pakistan
Like many emerging economies, eCommerce is still in its initial phases in Pakistan but the potential for growth is tremendous. Online shopping is on the rise and changing the buying patterns of many Pakistanis living in urban areas. The recent launch of 3G and LTE has played the role of fuel on fire as millions of Pakistanis now have access to blazing fast internet right on their fingertips. Online websites are also facilitating people by offering services like 'Cash on Delivery' and free shipping, making the whole online shopping experience more enjoyable.
The growth potential of eCommerce industry in Pakistan is massive, which can be seen from the rising number of internet users.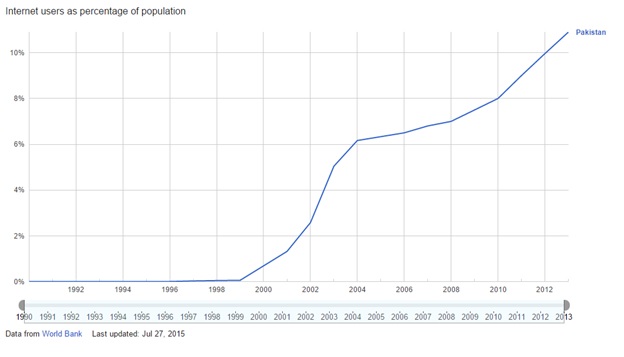 Automobile Sector and eCommerce: A Match Made in Heaven?
The sharp growth in Pakistan's eCommerce industry is having a positive effect on the number of people buying online. While electronics and clothing items are frequently purchased online, vehicle shopping and information gathering online is also rising with each passing day.
According to a detailed research report of one of the leading marketplaces in Pakistan, auto vehicles searches were third, after electronics and employment related searches.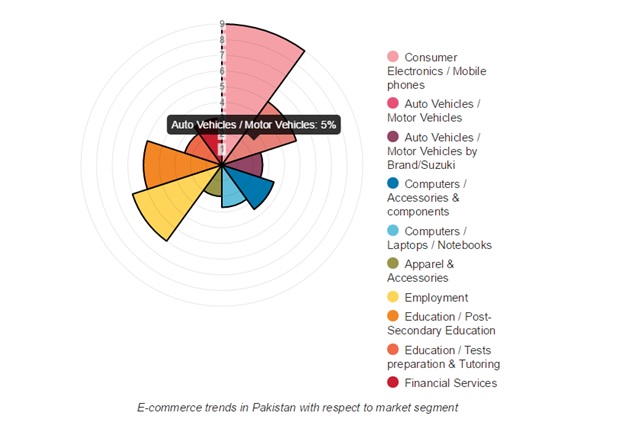 In a country like Pakistan, having people purchasing a vehicle online is a huge deal. The number of people going online for information gathering and price listing for cars is increasing day by day. Add to it the many online vehicle shopping websites which have popped up recently. This clearly shows that people are searching and buying vehicles online.
Looking for a used car? Click here!
Car sales are on the rise and the online searches for car features and prices are also increasing. According to a news piece published at one of Pakistan's leading newspapers, "80% of new car and almost 100% of used car customers begin their car shopping online". Car dealers have also realized this trend and apart from traditional advertising (which still takes the chunk of the budget), are focusing on online advertising to keep the ever increasing online community aware of their cars.
Also Read: Toyota Corolla and Honda Civic Sales Figures
Buying online or simply gathering information online can have huge benefits. Gone are the days when you could hide something from the customers. Nowadays, everything is available online and with the rise of social media, news travels faster than light. People are actively participating in different forums and discussing the performance of their vehicles. They are also visiting the websites of leading dealers to see which one is offering the best price. This rising trends mean that leading car manufactures in Pakistan have to be wary of customers' demands and avoid coming under scrutiny for low quality parts etc. With bad news getting viral in a matter of a few minutes, the social media and the power of people is keeping car manufacturers on their feet.
We can safely say that the eCommerce industry is changing the purchasing and buying behavior of Pakistani consumers. This has been a blessing in disguise for both the car dealers and the customers. Car dealers can directly interact with their customers and keep their costs at a minimum while customers have all the information and review of the cars they are interested in buying online to help them make a better purchase decision.