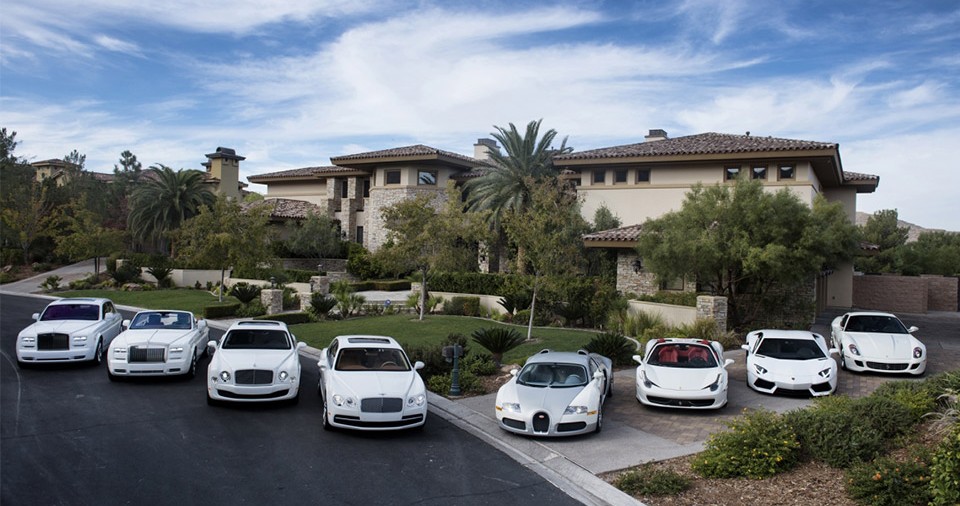 Floyd Mayweather Lost Four Cars Worth One Million USD Due To Fire
Floyd Mayweather is known for being a massive petrolhead as much as he is know for being a world famous professional boxer. You may have your own opinions on the guy but there's no doubt that he owns an epic collection of cars. The list includes a couple of Rolls Royce Phantoms, a Lamborghini Aventador LP700-4, a Ferrari 458 Sypder, two Bugatti Veyrons and various other high performance luxury cars including his most recent addition a US$ 4.8 Million Koenigsegg CCXR Trevita. Though unfortunately that impressive list has had to suffer the loss of four cars that were recently burnt to the ground while being transported across the Arizona desert.
Also Read: Floyd Mayweather Buys Two Hypercars
Floyd Mayweather was transporting his two Rolls Royce cars, a Bentley and a custom made Jeep from his home in Las Vegas to Miami. While the cars were being transported by trailer through the Arizona desert, the trailer mysteriously caught fire for reasons that are currently unknown. Luckily no one was hurt in the incident but the champ's four luxury cars were far from saving by the time the police and fire department arrived.
Floyd won't exactly be happy that nearly US$ 1 Million of his cars have just suddenly gone up in flames but it's not like he doesn't have cash to replace them.
Story: CB