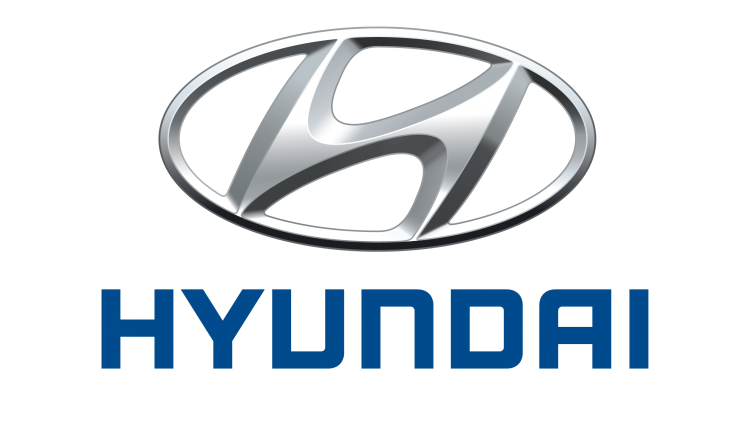 How Hyundai is Revolutionizing SUVs
Sport Utility Vehicles, commonly known as SUVs, are globally loved, mainly because of their regular and off-road performances. Interestingly, the SUVs are considered as a family as well as a car for an adventure. The popularity of these vehicles has increased over time. Among the top manufacturers of SUVs, Hyundai maybe stands as best in this sector.
The company has introduced a number of these vehicles, taking the market by storm around the world. Today, we will evaluate and analyze the history of this company and performance, features, and specifications of Hyundai SUVs, so that the consumers can make an informative decision. We will try to give a detailed picture of the Hyundai as a company, its presence in Pakistan and some of its most popular SUVs.
Hyundai SUVs: 
As mentioned earlier, the South Korean company has established its name as one of the best SUV manufacturers in the global market. Today, we will analyze some of its top SUV models to understand how Hyundai has edged other companies in this segment. This article will discuss the special features, state-or-art designs, future-driven models and customer friendly vehicles.
Hyundai Santa Fe: 
The first SUV we will review is Hyundai's Santa Fe, which has also been launched in Pakistan last year. The seven-seater car came to Pakistan with 2.4 MPI Atkinson Cycle, 6-speed automatic transmission and Gasoline engine. The vehicle also has paddle shifters that makes up to 170hp at 6,000 rpm and 225 Nm of torque at 4,000 rpm.
Furthermore, the exterior of this car is excellent, adorned with LED lights and Xenon lamps. The side view of the vehicle is also a treat to the eye. Santa Fe is bigger than its competitors Suzuki Vitara and KIA Sportage, with a premium-looking rear end.
Moving forward, the interior of this car is chic, just like the exterior. As the car is CBU, its paint and design are top-notch. To increase the space, you can fold seats in the third row, making it a perfect family car. The SUV comes with keyless entry, front-seat Airbags, ABS, EPB, HAC, ESC, and very stylish digital meter.

Hyundai Kona Eclectric SUV
One of the revolutionary steps Hyundai took in the SUV segment was the launch of its Electric Kona. The car is available with permanent magnet synchronous, which can produce an output equivalent to 136 PS and 395 Nm of torque. The SUV's motor extracts its power from 39.2 kWh battery and can has an ARAI-certified driving range of 452 km on a full charge. The company has stated that Kona Electric can do 0-100 km/h in not more than 9.7 seconds, which is highly impressive for an electric car of this size.
Furthermore, this SUV comes with six airbags, ABS, rear parking camera, rear parking sensors, traction control, EBD, ESC, tire pressure monitoring system, and child seat mount, making it a completely safe vehicle for your family.
This electric SUV is undoubtedly a car of the future, as it is safe, produces zero pollution, and has all modern features and specifications. Hyundai seems to work hard on modernizing its new vehicles to stand out in the market.

Hyundai Palisade
The Hyundai Palisade is the third SUV, we are discussing today. The car was launched in 2018 at Los Angeles Auto Show, and it replaced Santa Fe XL and became the company's new flagship SUV. This three-row SUV is considered as the company's biggest and best. With the capacity of eight passengers, the car has 21 cubic feet of cargo space, making it a great vehicle for travel with family.
Palisade is maybe Hyundai's safest SUV as it comes with Safe Exit Assist (to prevent children from accidentally being locked inside car), Rear Cross-Traffic Alert with Collision-Avoidance Assist, Smart Cruise Control and Blind Spot Collision-Avoidance Assist, among other safety features.
With striking front grille, the car comes with 196.1-inch length, 68.9-inch height, 77.8-inch width, and 7.9-inch ground clearance. The vehicle has a 3.8-liter V6 Gas engine, which can produce 291 hp at 6000 rpm, with 8-Speed Automatic and front-wheel drive.
The features like Side Exit Assist, Smartphone side pocket, One-Button sliding seats, cord tunnel, Two-speed power rear liftgate, and blind view monitor makes this SUV stand out, comparing to other such vehicles in the international market.

Final Verdict: 
The South Korean company has rapidly made its space in the international auto market due to its future-driven thinking, use of modern technology, introducing safety features, and giving state-of-art SUVs to its consumers. With its recent re-entry in Pakistan, we expect that the company will launch great Sedans and SUVs for its local consumers and dominate the market, just like it did with its Santro Plus and Santro Club in early 2000s.
We are excited about the future ventures of Hyundai in the company and hopeful; it will be more popular among local consumers, mainly due to its safety features, chic exterior, comfortable interiors, and state-of-the-art SUVs. We are curious, how Hyundai will match the expectations of Pakistani customers. Hyundai's presence will surely increase competition in domestic market, which is great for local consumers as they will get good cars in an affordable price range.
So, the wait is on, for a potential change and fresh entry in car market of Pakistan.
For more updates, news and articles on national and international auto industry, keep visiting PakWheels.com.