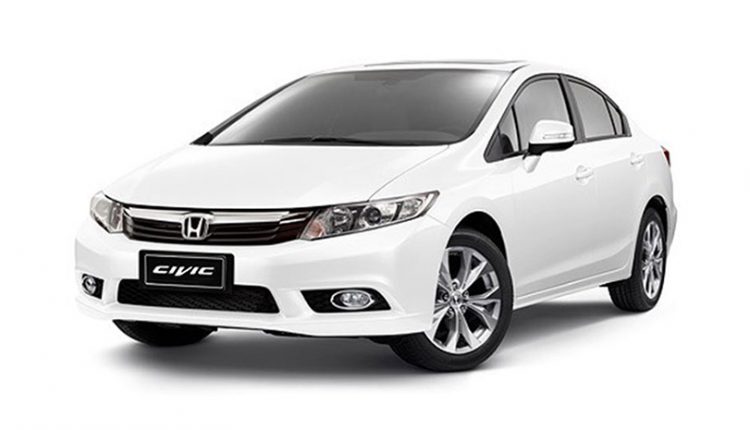 Honda Civic Rebirth 2015: A Detailed Owner's Review
Today we are reviewing Honda Civic 9th generation, 2015 model. This car was introduced in Pakistan in 2012 and discontinued in 2016. The under-review car is top-of-the-line VTI Oriel Prosmatic UG with leather seats.
If you want to buy Honda Civic 2015 9th generation, do visit PakWheels Used Car Section and select a car of your own choice.
Reason for Buying Car: 
Sharing the intention of buying this specific car, the owner told PakWheels that his family uses Honda cars; hence, he was only interested in this company.
Price: 
The owner said that he bought this zero-meter car in 2015 at the cost of Rs2.275million.
Fuel Average:
The owner told us that intra-city mileage of this car is around 9.7-to-10 kilometers per liter, while the long route average is 11.7-11.8 kilometers with AC. He thinks that this is the best average one can get from this vehicle.
Safety and Security: 
The car has two airbags and very effective ABS, which makes it a very safe vehicle for you and your family.

Suspension Issue: 
The owner said that he often travels on long routes for his work, and its suspension has created many issues for him. "The suspension is not reliable on roads with potholes, and I have faced repeated problems in this regard," the owner said, adding that it is not rigid as it should be for Pakistani roads.
Road Clearance: 
The vehicle has perfect road clearance on local roads, and the owner has never faced any issue while crossing speed breakers.
Sitting Space and Comfort: 
The owner told us that its floor bed is flat, making ample space for people sitting in the car, especially on backseats. He said that this was one of the reasons he bought this vehicle because he thinks the seat comfort of this car is best among its competitors, even better than the 10th generation of Rebirth.

Trunk Capacity: 
The owner found the trunk capacity of this car very ample and excellent for long journey luggage.

Known Fault: 
According to the owner, there is an issue with the front excels of this model. "We even got it checked from Honda, but the problem is still unresolved," the owner said, adding that this is the only known fault he has faced in this model.
Interior:
The car has a touchscreen head unit, and as per owner, he has not faced any major issue in it in the last five years. However, he said that he has started to face a bit of lag in reverse camera recently. Talking about the unit, he further noted that its sidelight is fused now, other than it is working perfectly fine.

AC performance: 
The AC of this car comes with climate control, and the owner said it works fine even in the summer heat of Pakistan.
Parts Availability:
The parts of this car are readily available in the local market, and they are not costly for the consumer.
Resale: 
After the launch of the 10th generation of this car, its resale value dropped considerably and there resale cost was around Rs1.3million. However, after prices of the 10th generation shot to Rs4million, now the price of second-hand 9th generation is around Rs2.3million.
Watch Video Here:
For more updates, reviews and news on auto industry, keep visiting PakWheels Blogs.