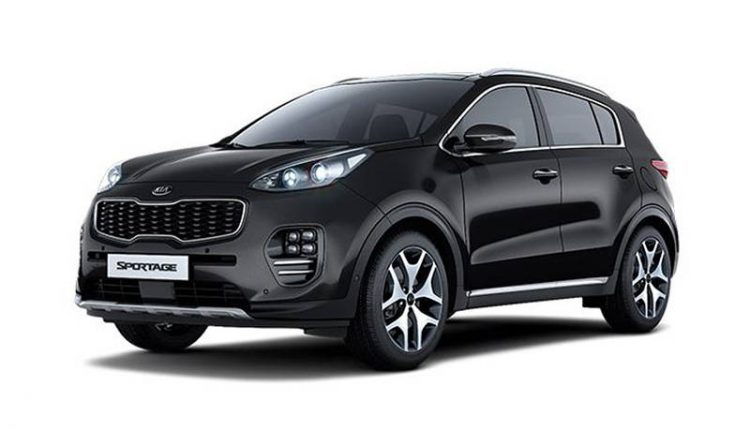 KIA Sportage FWD Review by The Owner 
Today PakWheels is presenting owner's review of KIA Sportage Front Wheel Drive (FWD). The company launched Sportage in Pakistan in 2019. We have already reviewed All Wheel Drive (AWD), imported, and local variants.  
Purchase and Price: 
The owner said he booked this car in August and received it in November 2019. "When I bought this one, the company was offering Rs0.3m concession, so I paid Rs4.6million for this car," the owner said.
Sharing the reason behind buying Sportage, the owner said he loved its exterior, and he was looking for a change from locally made cars. The owner further said that after selling Toyota Grande, he wanted to shift to mini-compact SUV cars, and KIA Sportage was the best available option in the local market in this price range.
Difference Between FWD and AWD: 
Here we want to share the difference between FWD and AWD. The AWD variant has leather seats, auto tailgate, and parking sensors. The rest of the features in both models is the same, including the Panoramic roof, steering control, cruise control, and other options. The AWD will cost you Rs5.4million.
Fuel Average: 
The Sportage gives around 11-kilometer per liter average without AC within the city, while its mileage with AC is around 10 kilometer per liter. Meanwhile, the Four Wheel Drive average is about 7-8 kilometers.
Suspension: 
The owner said that suspension of this car is soft as compared to its competitor such as Honda Vizzle. He further stated that Sportage gives a great ride experience on the road with potholes, while the suspension of Vizzle gives you jerks during the drive.
Furthermore, the car is very stable even at a high speed of around 130-140km per hour.
Safety Features: 
KIA has launched Sportage in Pakistan with dual airbags, while this same model has six airbags in the rest of the world.

Interior: 
The owner is happy with shape, make, and features of steering wheel, while he thinks that the company could have improved head unit because it gives a rather monotone and bit traditional look. He said the seats of this car are also very comfortable; hence, he is quite satisfied with the interior.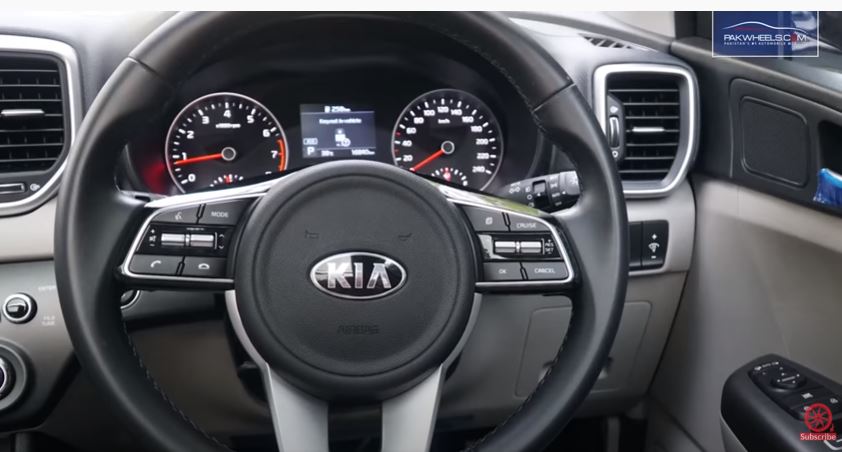 Furthermore, the infotainment is quite basic as you cannot play video on this variant of Sportage. Meanwhile, the android option in Civic and Corolla cars is very user friendly as compared to Sportage.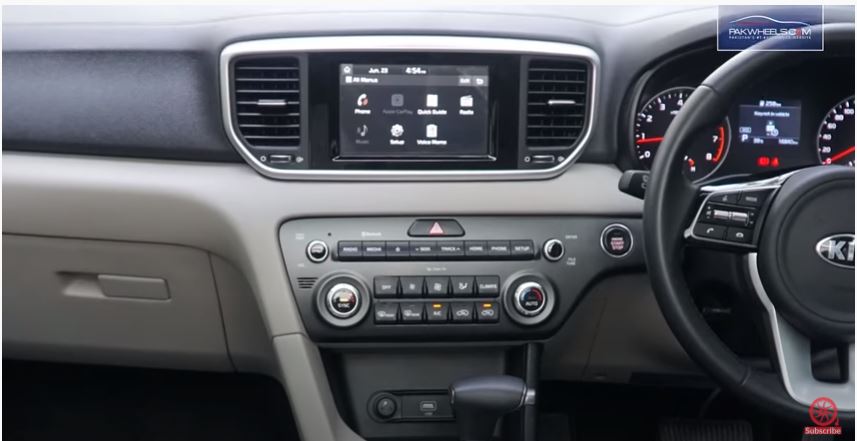 Meanwhile, the Bluetooth connectivity of this head unit is very good, and you can easily communicate on the phone through it.
The FWD Sportage has parking sensors, electronic handbrake, 2 USB ports, and 12-volt charging port.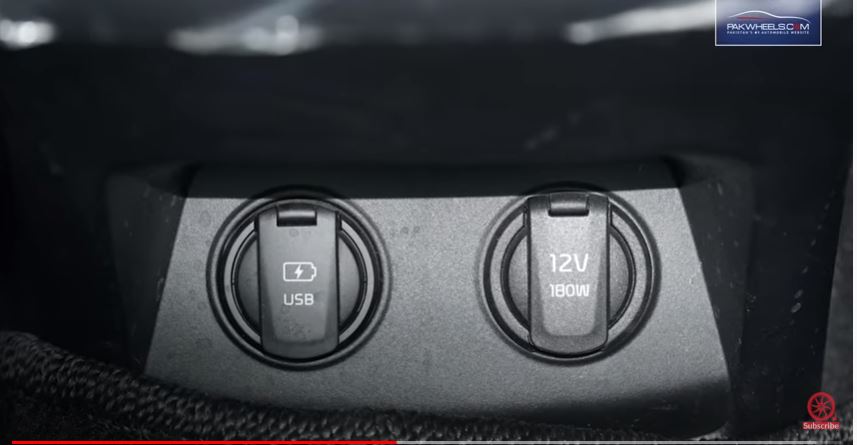 The car has ample sitting space as five people can easily travel in it due to flatbed in back and backseats are retractable. Meanwhile, the lumber support of driving seat is auto, while other adjustments are manual.
AC Performance: 
According to the owner, the AC of Sportage is excellent even in summer heat of Pakistan. It has luxury climate control as both front seats can adjust its cooling as per their need.
Manufacturing Fault: 
The owner said he found two faults in this car when he bought it. First, the car slightly tilted towards left, but he got it right from his mechanic. Second, its front lights have slight fog in them, which is a common fault in every Sportage in Pakistan. The owner said when he complained to KIA dealership, they told him to park the car in the sun, and the issue will be resolved once you switch on the lights.
Furthermore, the car has only one reverse light, which could be inconvenient for the driver.
Oil Change and Maintenance: 
The owner told PakWheels that its Air Filter gets changed after 10,000 kilometers, while Mobil oil and fuel filter is changed after 5,000 kilometers. "Its air filter is expensive and cost around Rs6,000 because KIA is still importing it, while regular Shell 530 Oil is used for its engine," he said.
Furthermore, the company is charging for an oil change, which is not a smart move on the company's behalf. According to the driver, its maintenance costs Rs2/kilometer, which is relatively on higher side as compared to other vehicles in the market.
Part Availability: 
The parts of KIA Sportage are currently not available in local market; hence, you have to contact the company dealership for any part replacement. Furthermore, it takes time for company to import any damaged part, which is a rather time-consuming process.
Final Verdict: 
The Kia Sportage is currently among best SUV options in a specific price range. The car is establishing its presence in local market due to its features, safety, comfort, and moderate price range. We think it will further gain popularity among local consumers, but company needs to make its part available in the local market, so that it can become more acceptable in Pakistan.
Watch Review Video Here: