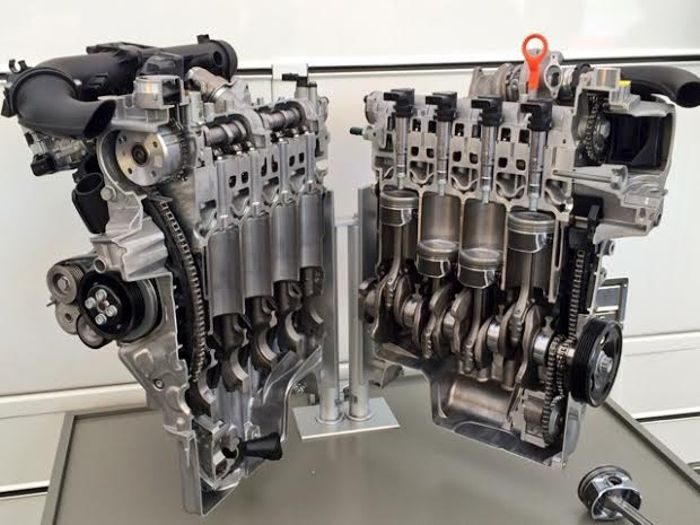 How An Internal Combustion Engine Works
An "Internal Combustion Engine" is an engine in which combustion takes place inside the engine cylinder. The fuel-air mixture is burned at high temperatures which generates a pressure force that moves the piston which in turn helps in the movement of the wheels by transferring power through some mechanism.
IC engines are generally of two major types:
Gasoline Engines (Petrol Engines)
Diesel Engines
In this article, we are going to study petrol engines and how they work. So let's get started!
Petrol Engines: An IC engine that works on petrol as fuel in combination with air, is called petrol engine. The major difference between petrol and diesel engine is how the explosion takes place. In petrol engines, air-fuel is mixed and inserted into the combustion chamber, only to be ignited by the spark plugs and producing a power stroke. Diesel engines, however, don't have a spark plug. In such engines, the air is compressed to an extent so that its temperature surpasses the ignition temperature of the fuel. Hence the fuel is then injected after only this has been done, and it ignites spontaneously, producing a power stroke – without the use of spark plugs. Now you know the basic difference, let's look at the petrol engine for now:
Parts of a petrol engine: Some of the essential parts of a petrol engine are as follows: (Note: These are only a few major parts that one needs to know in order to understand its working)
Working: A typical 4-stroke petrol engine works on the following four cycles:
After this, the cycle repeats again. As you can see, in a 4-stroke petrol engine, every two cycles produce a single power stroke whereas, in a 2-stroke engine, every single revolution produces a power stroke hence giving them a high power to weight ratio, making them compact and lightweight. The typical working of a 4-stroke petrol engine can be observed as follows: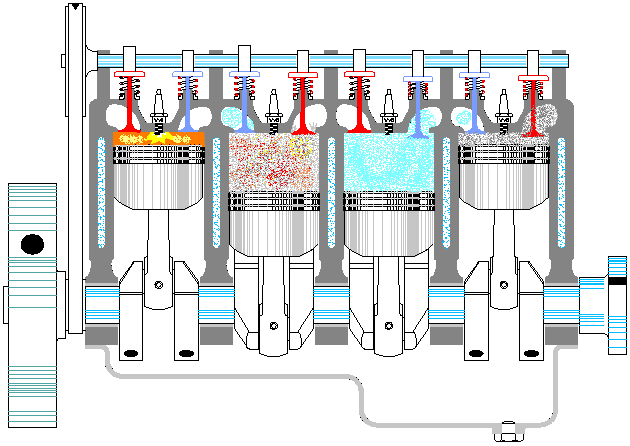 And this completes a 4-stroke operation!
We love cars, but often do not know how they work. We hope this blog will help you understand the basics of an engine and we will try to bring more techincal articles.