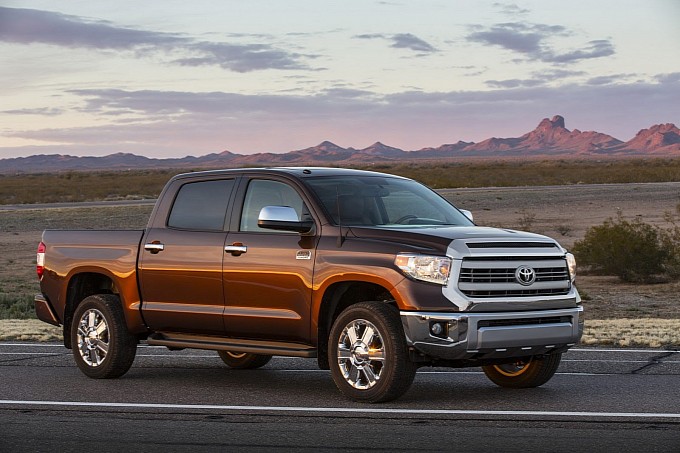 Toyota To Make Hybrid Pickups
We here in Pakistan do not get many options in pickup category. Either you can get a Suzuki Ravi, or Toyota Revo Hilux. These two are the most notable and readily available vehicles with a loading bay in Pakistan. Other than that, you have vehicles like Hyundai Shehzor or FAW Carrier but that is another story. And you do see a random Nissan pickup here and there. But that is pretty much it besides a few spottings of imported trucks.
But they are a big thing in the US. Pickups, or trucks, are a big business in North America. Both the American automobile makers as well as the foreign companies spend millions on the development and sales of such pickup trucks. Most noteworthy trucks are by Ford, GM, Toyota, and Dodge. The completion is tough and fierce. You get a wide variety of all sorts of sizes of these trucks. From just a bare-bone basic loader to those that cost hundreds of thousands luxo-trucks.
And now Toyota is taking the game to a whole new level. Toyota Tundra is the top of the line and biggest pickup Toyota makes. And there is Toyota Tacoma and a few others. And the news is that Toyota is going to make its trucks hybrid. That is right, you will be getting Prius of trucks pretty soon. Many know that Toyota is the pioneer of hybrid technology. Their hybrid vehicles are knowns for their efficiency and reliability. And now Toyota is taking its reliable and efficient technology to its reliable and efficient trucks. Toyota trucks or pickups are known for their reliability. And this combination of hybrid technology along with the trucks can be a game changer.
Ed Laukes is the group vice president of marketing at Toyota US. He told journalists that,
"We are working on (updates to our body-on-frame platforms) right now. To continue to be able to address that, we have to work on upgrades."
"There's absolutely no reason we couldn't have a hybrid truck," said Laukes when asked if that was a possibility. "All those options, we're exploring. When you're trying to raise you [corporate average fuel economy] limits for the entire brand, there's no option that isn't on the table."
Right now we don't know if these trucks are going to North America specific or will they be imported to Gulf countries as well. Because if they are, you might see some hybrid Toyota Tundra in Pakistan one day as well.