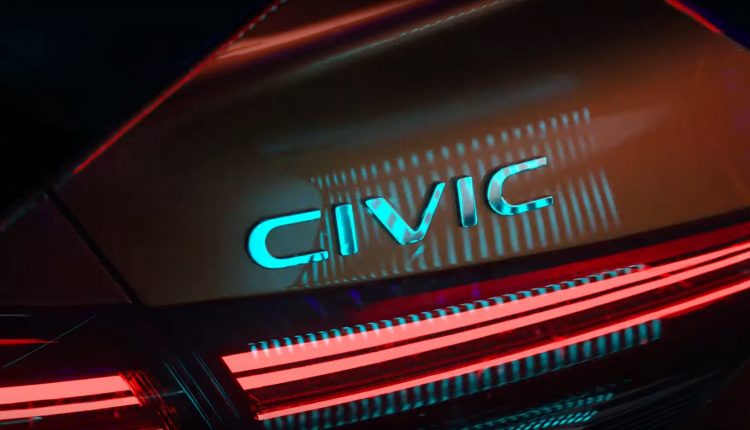 How You Can Watch Honda Civic 11 Gen Prototype Launch
The car enthusiasts around the world are eagerly waiting for the launch of Honda Civic 11th Gen prototype. Interestingly Honda has decided to stream its launch on Twitch, instead of Facebook or YouTube.
Twitch is not a regular platform to stream car launches, because it is majorly a place where people play video games. But if your target is a young audience, then Twitch is the place. We know you want to watch the ceremony. 
CLICK HERE to watch the Livestream of this launch. 
Time of the Honda Civic Launch Ceremony: 
The digital stream of Honda Civic launch will start on November 18 (tomorrow) at 6:00 AM Pakistan Standard Time (PST).
What to Expect?
Although the reveal is not for the actual production model, but it will give us an extensive idea for the next generation of the Civic. Additionally, let's compare some angles of the car shown in the clip with the trademark images we saw earlier as well as the camouflaged vehicle photographed on the road. We can render an image and look of the car virtually from it. 
The company has replaced" C" shaped taillights with new design, slim LED lights. Meanwhile, Honda Insight Sedan is the source of influence at the rear. As of overall outlook, it seems inspired from the current generation Accord like the wider & straight frontal hood line and more pronounced side belt lines and especially" C pillar" and the notch at the corner of the glass.
The side-view mirrors are also now moved to the door panels, instead of the conventional placement at the corner of the door. A pillar junction as currently, we have on the 10th generation Civic.
Expectedly, Honda would reveal the production model by April 2021 and initially in the United States and Canada with production in summer of 2021 while sales are starting fall of 2021. European and Asian market will see the model in the flesh in the late 2021 or early 2022. 
We here in Pakistan should not expect the 11th generation Civic before the middle of 2022 so, Civic X in Pakistan still have an expected 18 months of life left.