If you've been following our previous blogs then you might have read my Grand Carnival vs Starex comparison. Since Hyundai and KIA are fairly new entrants in Pakistani and are trying to build up a market for themselves there is one vehicle which has already made a name for itself in Pakistan. It has proved its reliability and dependability in the last 10 years and its none other than Toyota Hiace. However, the new entrants are still worth comparing with the more seasoned Hiace, so here goes.
(Note: In this comparison, we will compare Hiace Grand cabin against the Starex GLX.)
Exterior Design: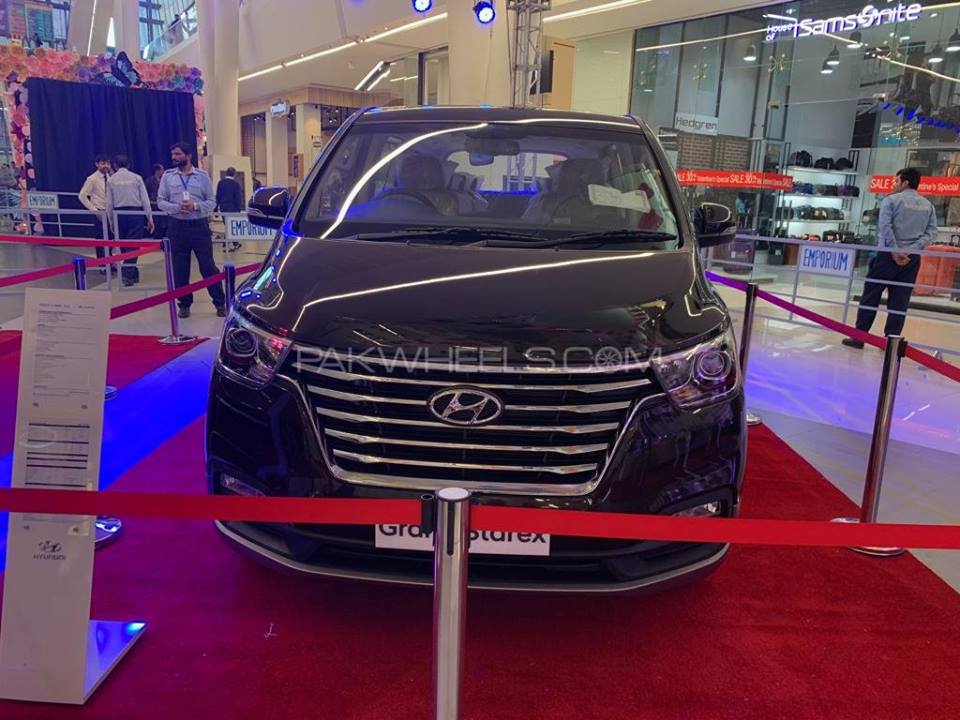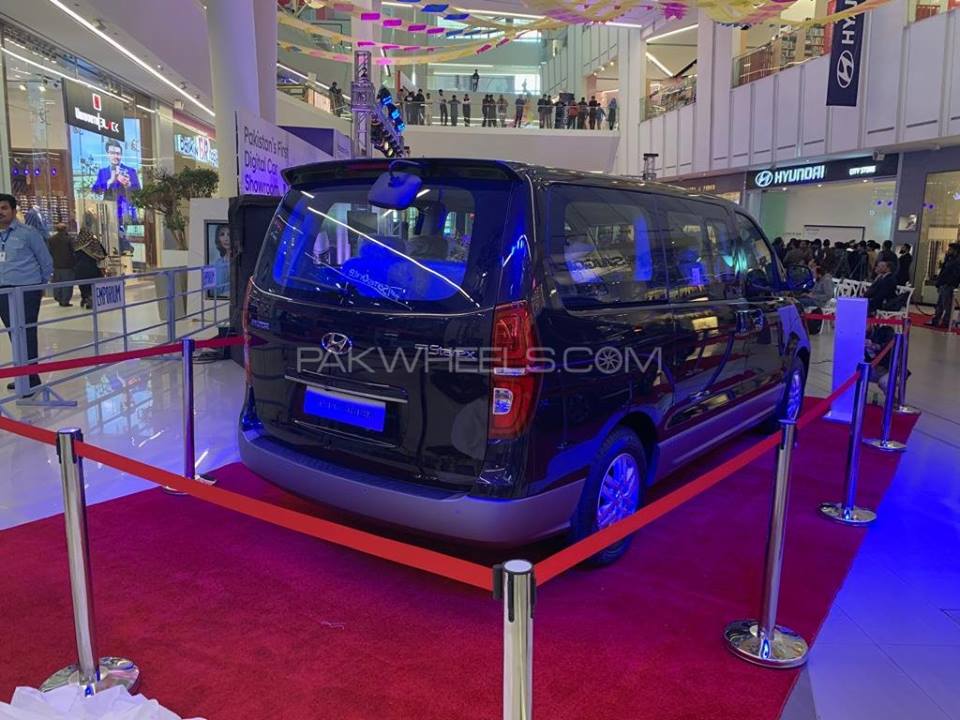 The first impression of both these vehicles is their big size. And that's good because they are people movers and not some fancy drive all day kind of family cars. Design wise, it's undoubtedly the Starex which looks better overall due to a modern exterior, visual elements along with the inclusion of LED Headlights and taillights. All of which has been missing from the Hiace from the start till this date. One thing I will give to Hiace Grand cabin is its size and seating capacity. Not only it has more room but also more seats, 14 to be exact. Though exterior design wise there isn't much more I can point out in this comparison. In short, look wise Starex wins over Hiace Grand Cabin.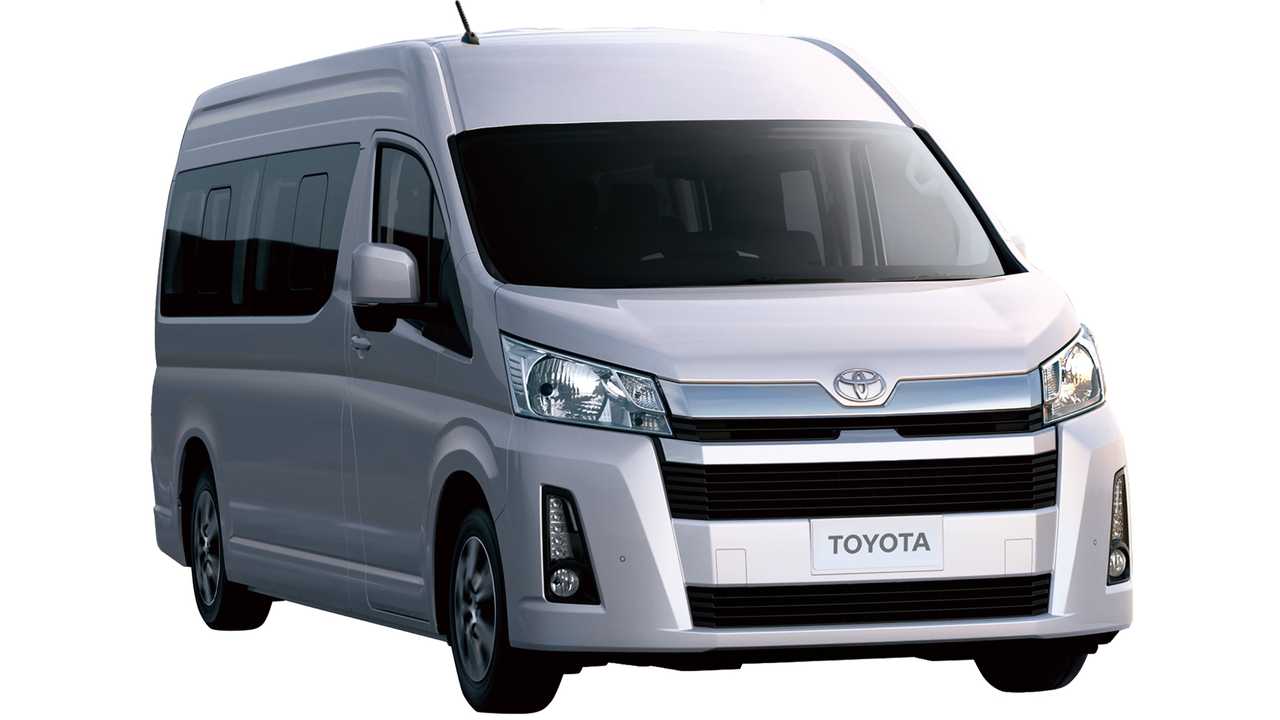 Interior Design & Practicality: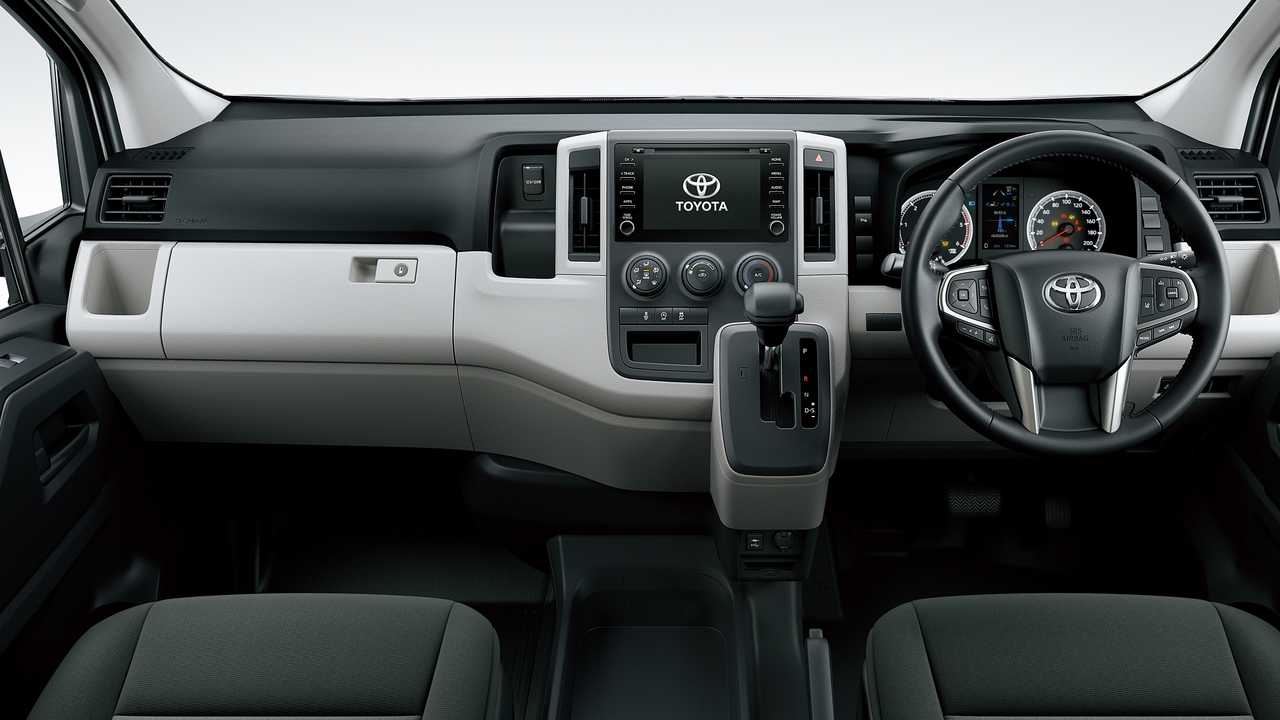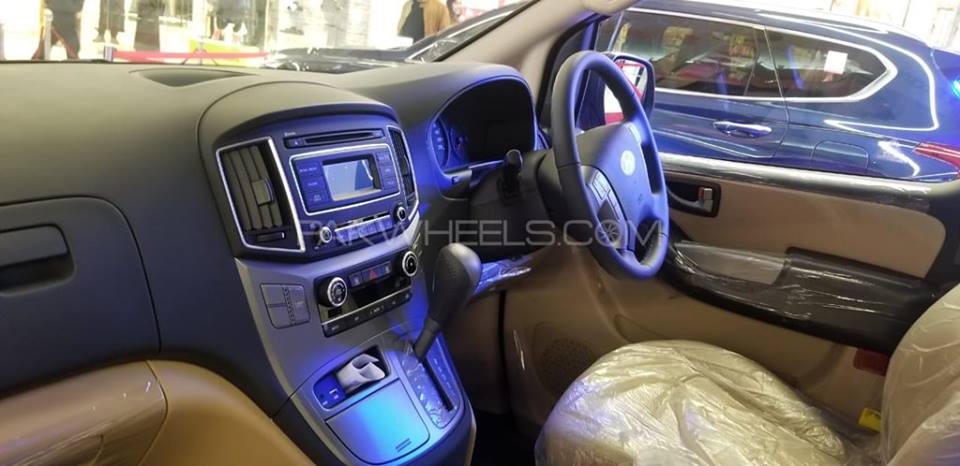 Now interior design is another area of this comparison which doesn't need much to be talked about since Starex once again is the superior vehicle in this department. Not to say that the Hiace has a bad, cheap or irregular interior, however, the styling is not pleasing to the eye. Which in my opinion is not that much of a problem since most of these vehicles are used for commercial purposes. Everything about it is functional, built to last and can take a hit or two and still don't fall. On the other hand, Starex has a somewhat expensive feeling and fancy interior which is more suited toward families. Sitting inside the Starex will make you feel more special also. The leather seats along with attention to detail and more comfortable seats will relax you more than a Hiace.
On the topic of comfort, I do like to mention that despite the fact that Hiace carries more people but Starex offers a much more comfortable seating experience and has a quieter cabin. Hiace pushes a great amount of engine noise to the cabin, which is due to its older design and lower soundproofing around the cabin.
Now in terms of boot space, if you fold their seats, these vehicles offer good space for the luggage.  However, do keep in mind that Hiace doesn't have a boot but offers more empty space around the seats or under the seats where you can place the luggage. Starex offers a small boot to store your stuff and not enough space in the cabin.
Engine, Transmission & Performance: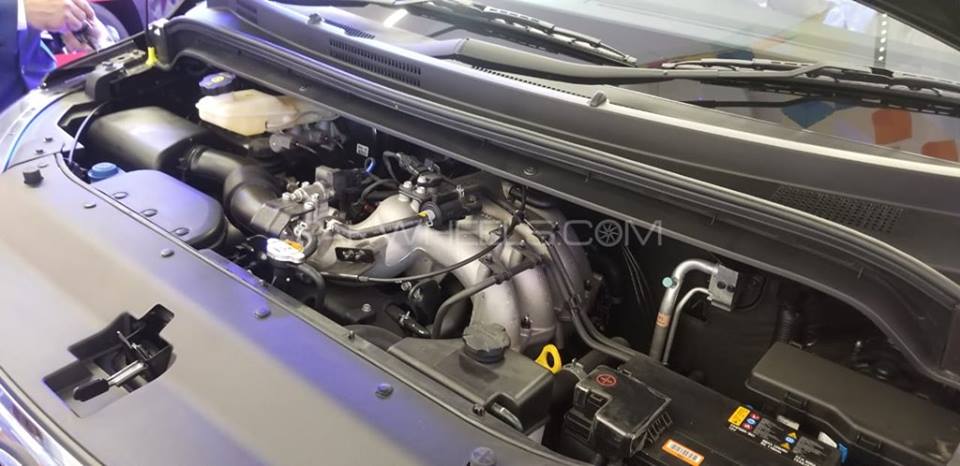 The most apparent difference between both these vehicles is power and engine displacement. Hiace with its bigger 2.7L VVT-i engine may sound like a winner here but there is a catch. The relatively smaller 2.4L MPi in Starex may sound small but it outputs more power than both the 3.0L diesel and 2.7L petrol versions of Grand Cabin. The total output is rated at 170HP which is 20HP more than Hiace. Furthermore, Hiace weighs more and is a bigger vehicle than Starex as a whole so it isn't as fast. Starex can do 0-100km/h in around 14 seconds as compared to 18 seconds in Hiace which is painfully slow. So in simple words, Hiace will have a harder time overtaking Starex. Then there is the topic of transmission – Hiace takes a slight lead thanks to its 6-speed transmission, which comes in both manual and automatic configuration, whereas Starex comes with a slightly less appealing 5-speed automatic transmission. And needless to say that Hiace can certainly do better in terms of fuel economy but maybe not by much.
Features & Equipment:
Since both of these vehicles are expensive, so we expect all kinds of basic features in them as standard. But these people movers certainly do need to have a few standouts and driving aid features which are also the deciding factor for many buyers. So, what are those features? Starex comes with:
Automatic Light Control
Reverse Camera
Dual Airbags
Parking Sensors
USB/BT Connectivity
Single Zone Climate Control
Rear A/C Vents
Dual Sun Roof
Cool Box
HSA
ESC
Conference Seat Mode
On the other hand, Hiace comes with:
Dual Airbags
Braking Assist
Central Locking
Power Front Windows
Slide & Recline Seats
Dual Zone Climate Control
Rear A/C Vents
Infotainment System
Parking Sensors
Toyota Safety Sense
Automatic Highbeam
Its quite hard to declare a clear winner in this category but I believe Starex will have a slight advantage as a whole. One more thing to be stated here is that at this price range, I would expect 8 airbags, dual zone climate control and power sliding doors as standard in both these vehicles.
Price & Conclusion:
Since we have compared the top tier variants in this comparison so you can now expect a top tier price too for these vehicles. The Hyundai Starex GLX will cost you around Rs.5,199,000, and on the other hand, the Grand Cabin GL is available at an average price of Rs.4,599,000. Now is the 6 Lakh difference justified? Well, there is no clear answer to this. Because despite some major similarities in these two vehicles there are some key differences too.
Starex is aimed at families, looking for a comfortable high-end family van. While Hiace has developed a much more commercial-only kind of image around the world. Its something you would use for the transportation of company employees rather than having it in your garage. Starex looks better and features a lot more equipment as standard; its interior feels nice and performance is a little better for such a large vehicle. This is not to say that Hiace is a bad vehicle by any means. It has the added benefit of reliability, parts availability and cheaper maintenance around the country thanks to the use of older technology. Another key factor to mention here is that Starex being a brand new CBU unit from Hyundai comes along with a 4 year or 100,000 km warranty for added peace of mind. Which once again is not the case with the Grand Cabin as most of these units are imported by dealers and not by Toyota Indus.