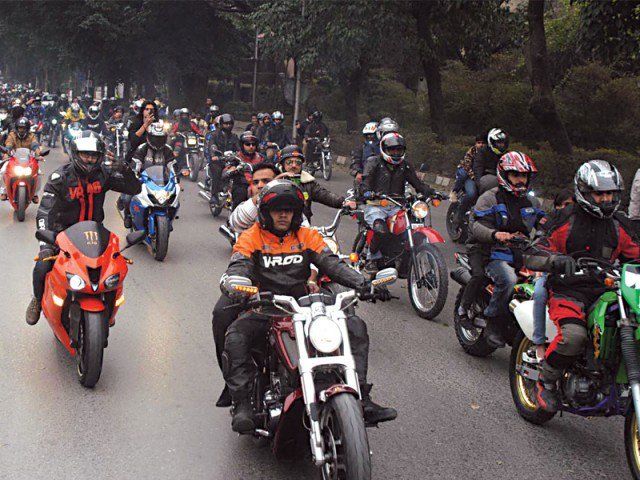 The Islamabad High Court (IHC) has passed an order allowing the bikers with 500cc bikes to ride through the Motorway (M-2). However, it is still pending approval of IG National Highways and Motorway Police (NH&MP).
While speaking to PakWheels, one of the senior members of Lahore Bikers Club said that if the motorway police give approval to the bikers to ride through the motorway, then the bikers will have to obtain another license after taking the test, and that license will be specific for travelling on the motorway. Apart from this, there will be defined SOPs regarding the safety gears and lane of the bikers, and upon abiding by those, the bikers will be allowed to move through the motorway.
According to the Motorway Ordinance 2000, there is no restriction on entry of bikes on the motorway, says Babar Sattar, the petitioner's counsel. He further argued that many countries in the world have allowed heavy bikes on motorways and this issue has been ongoing for many years now. Previously, in 2011, the motorway police uplifted the ban on the bikers, however, it was imposed again in 2014, and since then, after every hearing, the motorway police take stay order against it.
Here's the court order: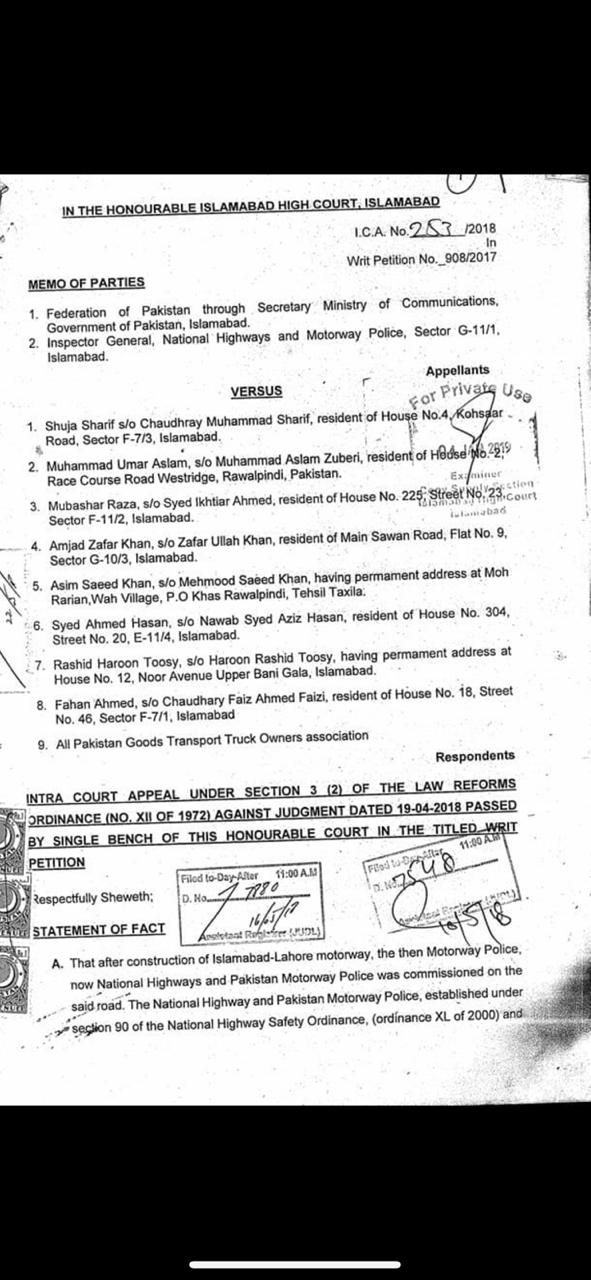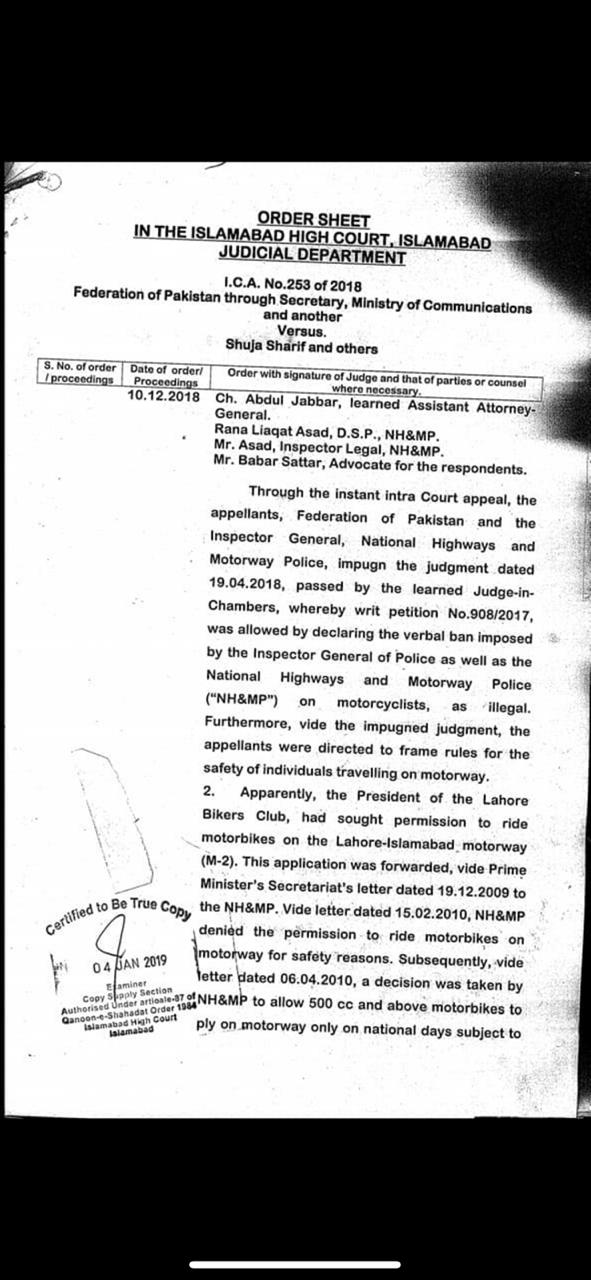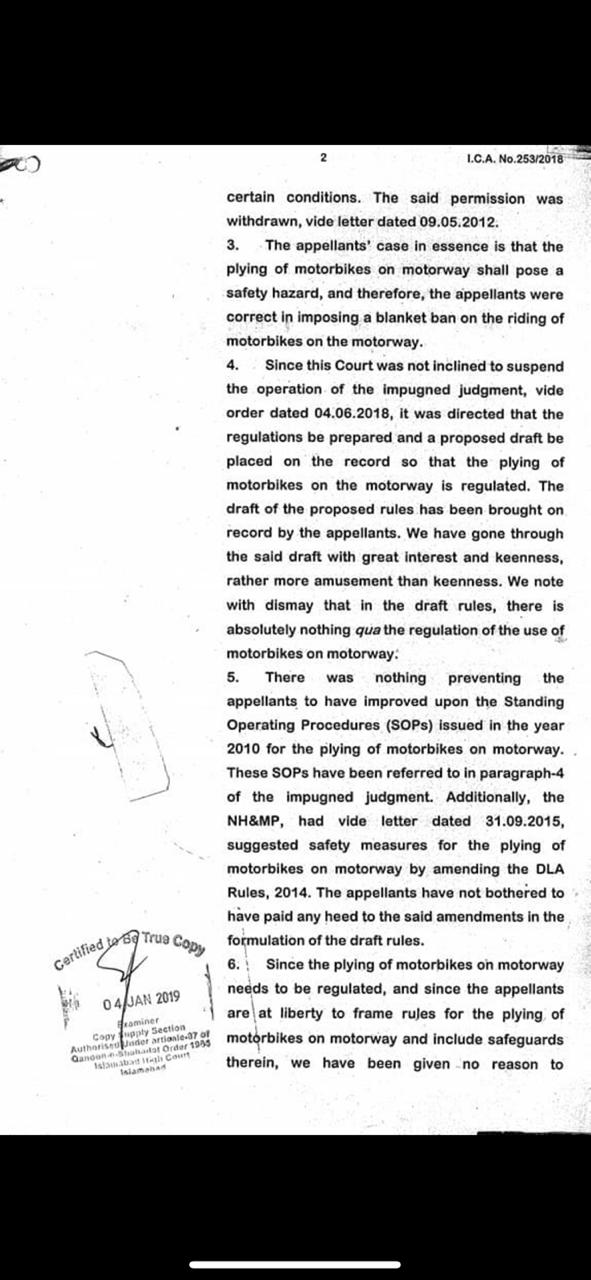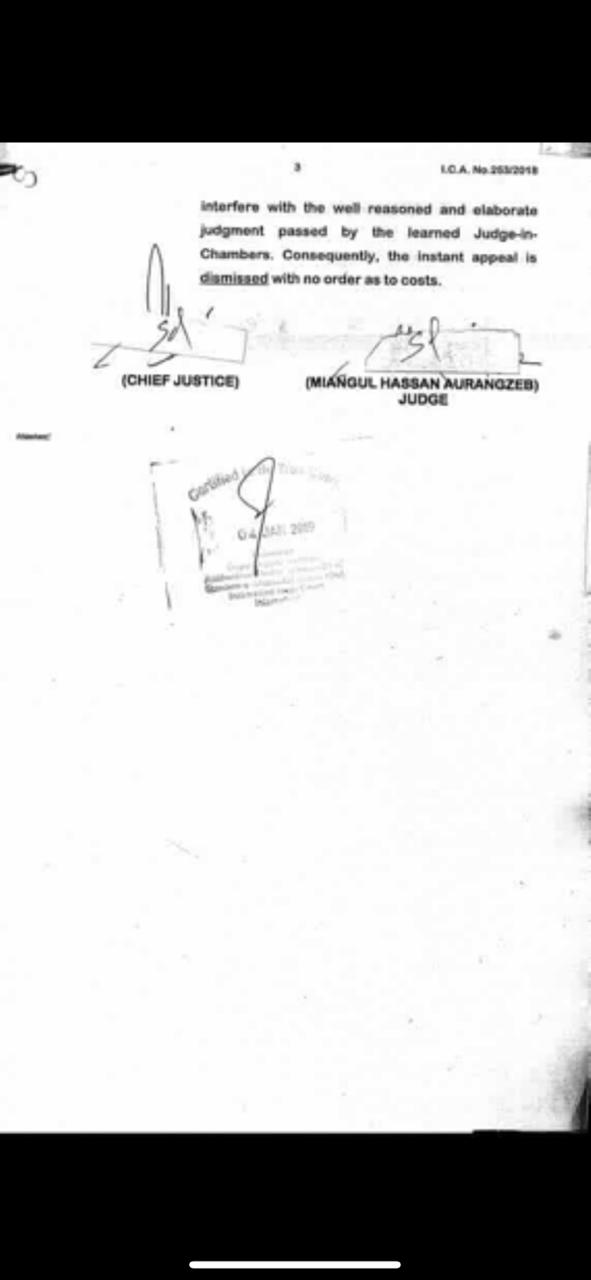 When the motorway was first built the bikers were allowed to travel through it with their 500cc above bikes; however, shortly after due to unknown reasons authorities barred bikers from using the motorway. But, now the bikers' community is trying to negotiate with National Highways and Motorway Police (NH&MP) to let them travel on the motorway.
This is a developing story, stay tuned to PakWheels.com for updated news.