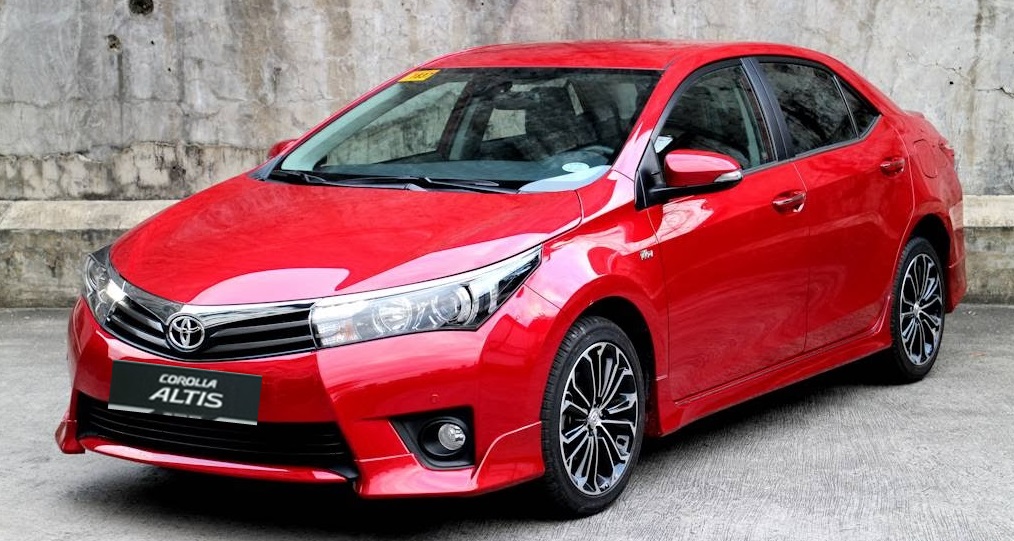 A new dawn marks another good day for the Pakistani automotive consumers. Yes, ladies and gentlemen, IMC Pakistan has secretly announced new features and colors -in all trims of its corolla range- in Pakistan, you'll be hard pressed to find any details on this announcement anywhere on the social media but browse Corolla line-up on IMC's website and you'll notice new colors and banners advertising new features. Following the precedent set by the company in the past, Grande recieves the most number of features yet again. More importantly, all of the following mentioned additional features are being offered as a standard in the Corolla Altis Grande apart from the front camera, which according to PW sources will end up costing you an upward of 10,000 rupees.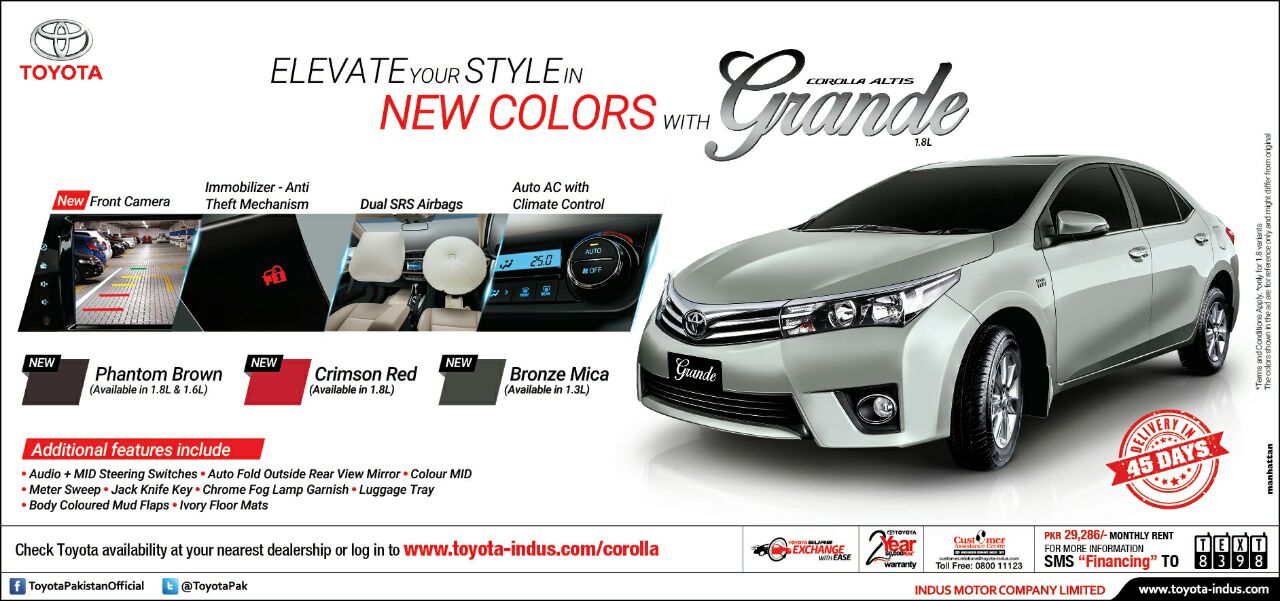 In addition to these features, IMC has introduced the following colors:
Crimson Red (Available in Altis Grande 1.8L)
Phantom Brown (Available in Altis 1.6L & Altis Grande 1.8L)
Bronze Mica (Available in Corolla 1.3L)
And of course, the company is claiming the delivery of new Grande within 45 days, which seemingly isn't far fetched as the customers at its price tag is scarce. However, we have yet to see any noteworthy step taken by IMC to decrease the wait time on Corolla XLi/Gli, which has climbed a lot in the past few months.