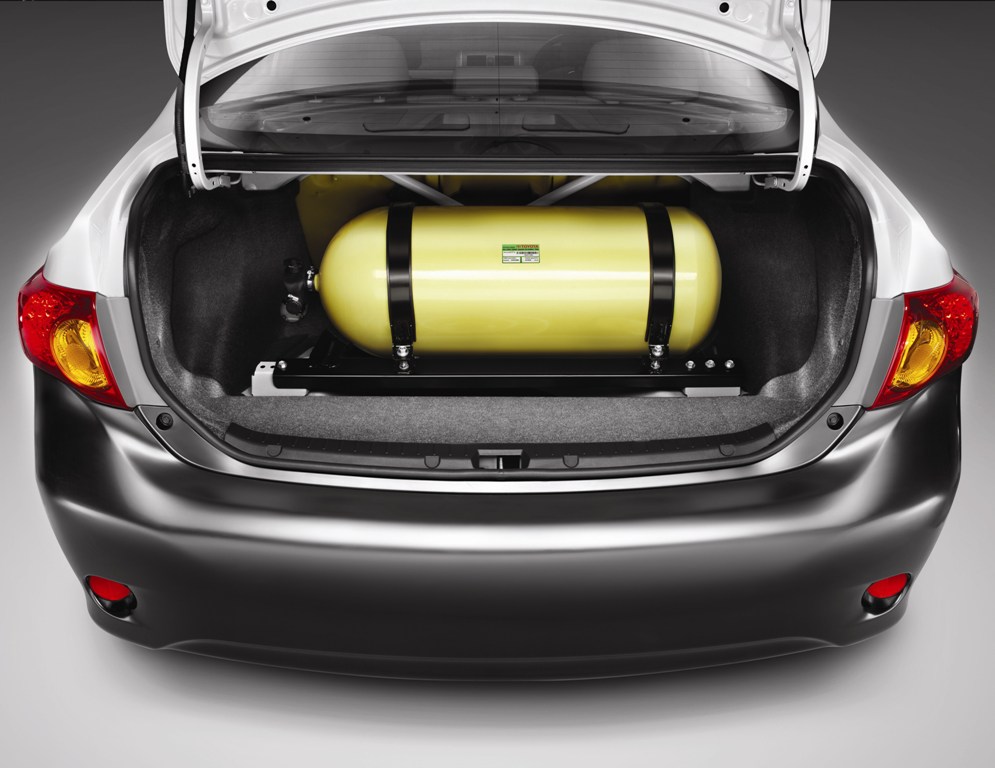 Import of CNG kits may be allowed for local automakers
On November 29, 2011, PPP government banned CNG kits and cylinders in locally manufactured vehicles and also restricted their imports. This, however, exempted the public transport vehicles and those vehicles which had already been fitted with CNG kits. Now though, there is news that government is considering to allow the imports of CNG kits, only for local manufacturers.
Petroleum Ministry has forwarded a summary to Economic Co-ordination Committee (ECC) regarding the approval which will be taken up in the next meeting. Officials say that government will allow the imports for local manufacturers including none other than Toyota, Honda and Suzuki.
The two main reasons for this action include the life of kits and smuggling. There are almost 4 million CNG converted vehicles running on Pakistani roads and majority of their kits have completed their life span, hence they need to be replaced. Moreover, in 2011, when government banned the imports of CNG kits (including cylinders), it gave rise to smuggling substandard kits and cylinders posing a serious threat to people's lives. Sources say that some officials have been criticizing this action as only selective manufacturers are being favored, whereas the imports should be allowed in general.
There is also a great debate on availability of CNG as it is available four days a week in Sindh, two days in Punjab and whole week in KPK and Balochistan. Critics also argue that the reason for this ban was the shortage of CNG in 2011 which has worsened now so this does not make any sense. However, if all the CNG stations remain open, they will use 350 million cubic feet per day out of 4.1 billion cubic feet per day of the daily production of natural gas. This makes the idea of non availability in Punjab and Sindh sorted out but the government isn't clearing the air, as, on one side, there is a shortage and on the other side, they are restarting the imports, hence increasing consumption.
However, only Pak Suzuki seems to be the main beneficiary and motivators behind government's decision to allow import of CNG kits despite all odds.