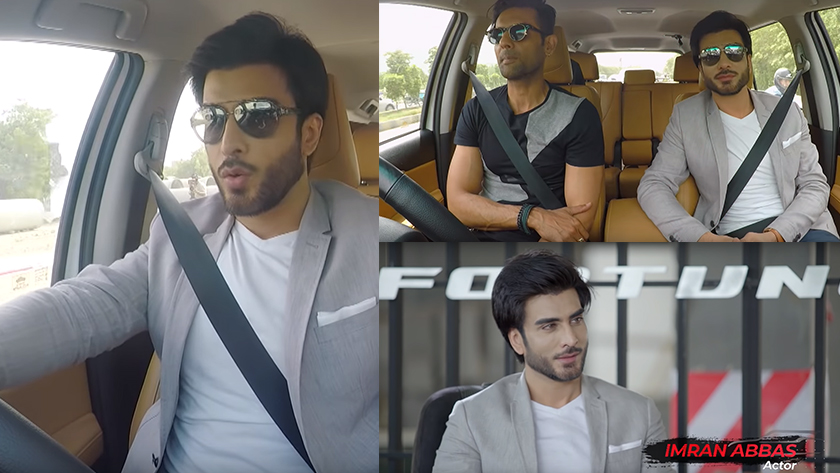 Imran Abbas steers with Toyota Fortuner Sigma 4
The star-studded campaign Steering with the Stars by Toyota Indus Motors has come to its finale featuring Imran Abbas, as the sixth guest to experience the dynamic Toyota Fortuner Sigma 4 drive.

The campaign aims at giving people a chance to experience all the features that come in Toyota Fortuner Sigma 4. It is an SUV, which comes equipped with a 1GD engine mated to a 6-Speed auto transmission and has features like Eco/Power Drive Modes, Vehicle Stability Control, Hill Start Assist Control, Downhill Assist Control, Anti-Lock Braking System (ABS) and Emergency Brake Signal (EBS).

Before Imran Abbas, five more celebrities took up the Fortuner challenge and experienced the off-roading fun. But, before revealing Imran Abbas's experience of Fortuner Sigma 4, let us give you some details about the purpose-built track that was built under the strict supervision of Toyota engineers for Fortuner drive. The track is based on different 7 terrains like uneven surface, muddy, rumble steps, rocky, uphill, downhill, and a waterbed, etc.

The show began with lighter chit-chat between the host Mohib and the guest Imran Abbas, where they played a quick Rapid Fire Round. After that Imran was taken to Fortuner Lounge to experience the ultimate Fortuner Sigma 4 drive.

As mentioned, there was a purpose-built track and driving through the hurdles, Imran Abbas completed the track in 2 minutes and 22 seconds and stood 4th in the challenge.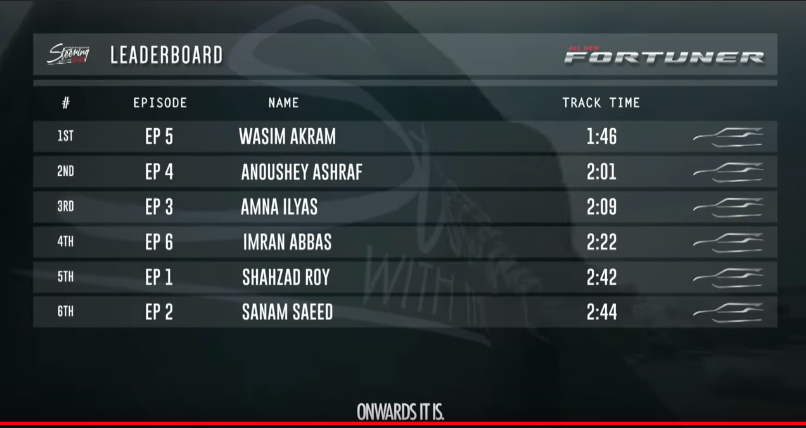 Check it out here: