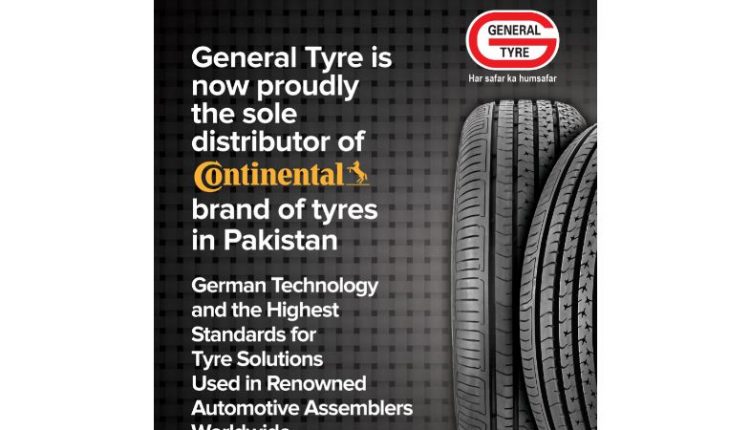 General Tyres Becomes Sole Distributor of Continental Tyres in Pakistan
General Tyre (GTR), the Country's largest tyre manufacturer of Pakistan, has now been appointed as the sole distributor of Continental tyres in Pakistan. Continental is one of the leading tyre manufacturers globally and the largest supplier to world-renowned car manufacturers such as BMW, Mercedes, Audi & Volkswagen.
Continental also provides technical assistance to General tyre in manufacturing, selecting tyre designs, and its specs.
This strategic move will enable GTR to market the Conti brand of tyres in Pakistan through its nationwide appointed dealers initiating from metros. Tyres are available in different latest European patterns, mainly 17-inch and above rim size tyres exclusively designed for cars / SUVs are being marketed for high-end customers.
We believe that a niche market exists for this high-end segment. It will give an excellent competition to current players such a Michelin, Pirelli, and Goodyear shortly.

How Tyres Made At General Tryres: 
The tyre is the only part of the vehicle that comes into contact with the road, thus not only facing the air friction but also facing the road beat. That's why makes gives extra care to make a tyre perform well even in harsh conditions.
The tyre manufacturing process passes through various stages, while using different things. The tyres' manufacturing begins with a fully automatic mixing process in which high-quality materials are mixed in a balanced quantity to make a base compound, which is then further used to make different tyre parts.
After the mixing, the makers turn the base compound into sheets. The make completes the coating of the compound on Nylon and Polyester material, which is called calendaring.
In the extrusion process, using state-of-the-art technology, different kinds of compounds and materials are mixed. They are processed through a specific dye to make a base compound used in the making process of tyre's tread and sidewalls.  
The makers use Steel wires to make a steel belt; this process is called steel belt calendaring. It gives tyres great strength and saves them from punctures. 
Recommended For You: