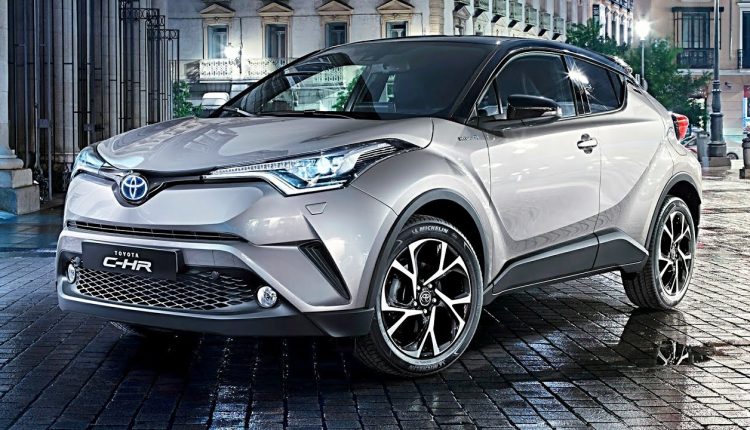 Toyota C-HR 2018: A Review by the Owner
Today PakWheels has brought an owner's review of the Toyota C-HR, 2018 model. The car was imported in 2018 and registered in the same year. This car comes only in Front Wheel Drive (FWD), as this variant does not have any All Wheel Drive (AWD) variant.
Price: 
The owner said he bought this car earlier this year in February, and it cost him around Rs5.5 million.
Why Toyota C-HR?
The owner said he wanted to replace Honda Fit; hence, he wanted to buy a hybrid car. "I also considered KIA Sportage and Hyundai Tucson, but Tucson's launch got delayed," The owner also stated that the final two options were Sportage and CH-R. This car is hybrid and has more specs; hence he bought this vehicle.
Auction Sheet Verification:
The owner said that he got the sheet of this car verified from PakWheels, and it is a 4.5 Grade car.
Engine of Toyota C-HR:
The owner said this is top of the line variant and comes with a 1.8L Hybrid engine. Internationally, this car also comes with 1.2L Turbo Charge Engine and 2.0L Turbo/Hybrid engine. However, consumers in Pakistan prefer this variant.

Driver-Assist Features in Toyota C-HR: 
The car has tons of driver-assist features, including lane assist, anti-collision sensors, blind-spot monitor sensors, and parking sensors. "You can adjust the sensitivity of all these sensors from the steering control," the owner told us.

Exterior of Toyota C-HR: 
The owner loved the exterior and whole outlook of this car. "Although it is a compact car, this all compact cars look like," he said. He further said that earlier, he bought C-HR with a kit on its body, which seemed overdue, but this variant is a standard one, and he thinks it looks excellent.

Interior: 
The interior of this car is very modern and chic, just like its exterior. "People compare this car with Vezel, but I think its interior is very different from Vezel," the owner said, adding that it looks more futuristic.

Known Fault of Toyota C-HR: 
According to the owner, he hasn't found any known fault in the car yet, but he thinks that the car must have a sunroof in it, as this is the only missing feature or known defect of this vehicle.
Fuel Average of Toyota C-HR: 
According to the owner, this car's intra-city fuel average is 23-24 kilometers per liter, while its long route average is around 27-28 kilometers per liter with AC.
Maintenance Charges: 
According to the owner the air and oil filters are easily available in market. "Meanwhile, per oil change costs you Rs 6,000," he said.
Sitting Space: 
The Toyota C-HR has ample space in front seats for both driver and the passenger. However, it is considered that the back seats have less room with small windows on the side. But the owner thinks that space on both front and back seats is sufficient, only the person sitting in the middle complains about the posture.

Parts Availability and Price: 
The owner said as the parts of Toyota CH-R are very expensive, as he has to buy a plastic piece of its rear wiper, which cost him Rs2500. Furthermore, the parts are not readily available in the local market. "Eventually, I have to import its major parts," he said.
However, one of our PakWheels Community members said that this car's parts are easily available in the market.
Watch Video: