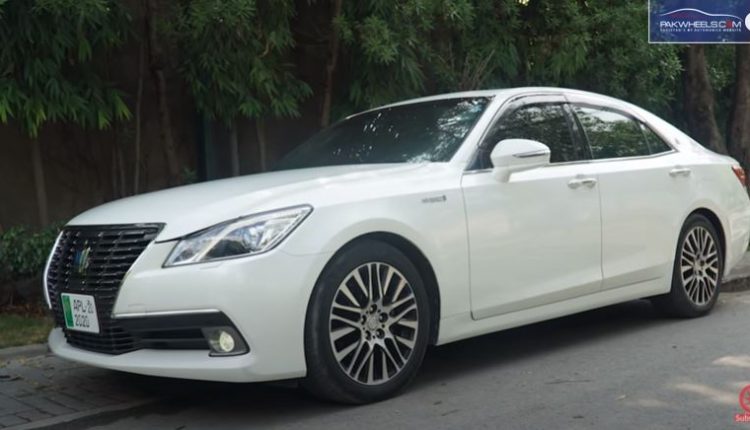 Toyota Crown Royal Saloon G 2015: Owner's Review
Today we have brought the owner's review of Toyota Crown Royal Saloon G 2015. The under-review is the Hybrid 14th generation, while Toyota has launched the 15th generation of this vehicle.
Moreover, this is a Super Luxury car by Toyota, which competes with top variants of Mercedes and BMW.
Price and Purchase:
The owner told us that the ex-owner imported this car in 2018; he recently bought this car and will register it this year. Furthermore, he bought it for Rs15million. Sharing the purchase process, the owner said he had Audi S4, and now he wanted to buy Toyota Saloon.
Key Features: 
The car has six airbags, making it a very safe vehicle for you and your family. Further, the vehicle has cruise control, radar, headlight washing feature, front projection lamps, and a memory driving seat. "This car has also cooling plus heating seats," the owner said.

Engine and Fuel Average: 
The owner told us that the car has a 2.5L Hybrid engine. Talking about the fuel average, he said that this car's intra-city fuel average is 14-15 kilometers per liter with AC while he has not taken the car on a long route yet.

Interior

of Toyota Crown Royal Saloon:
The car's infotainment shares the complete information and specs of the vehicle. From the touchscreen, you can change the driving mode from Power to Eco to Snow. "Furthermore, you can control all sensors, backseat adjustment and cleaning of the windscreen," he said.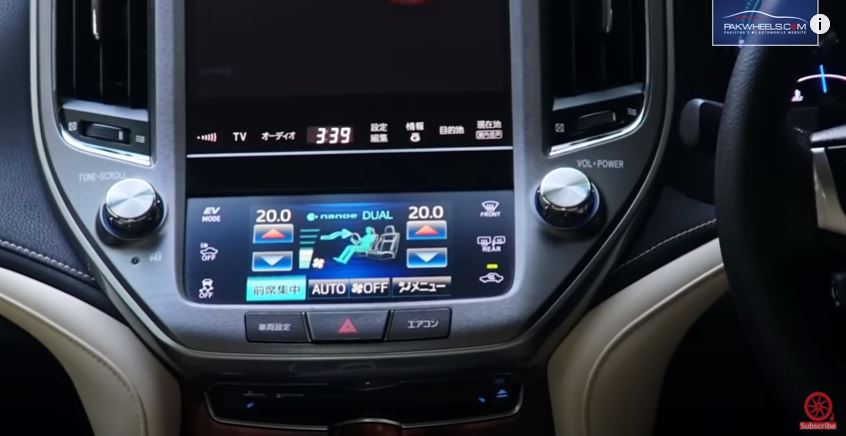 This variant comes with leather seats, a sunroof, and a BOSE sound system. Moreover, the infotainment screen shows the performance of the engine, fuel average, and navigation.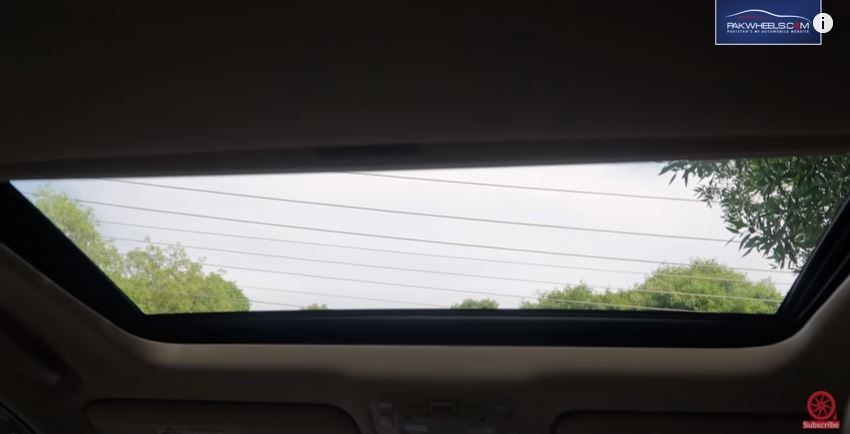 The car also has ample sitting space on both front and backseats.
Adaptive Cruise Control: 
According to the owner, the cruise control reaches up to 115 kilometers/hour, while it also has auto-braking.
Suspension and Road Clearance: 
The car has an excellent soft suspension, perfect for Pakistani roads, while its road clearance is also very good for speed breakers and potholes.
Missing Features in Toyota Crown Royal Saloon:  
According to the owner, this car does not have an auto-parking feature, which is great for parallel parking without much hassle. "The car must have a refrigerator in it," the owner added.
Parts Availability:
As per the owner, most of its parts are available at Toyota dealerships; however, you have to import some parts from Dubai or Japan. The prices of its components are relatively high because of a smaller number of Crowns in Pakistan.
Maintenance Cost of Toyota Crown Royal Saloon: 
The owner told us that it costs him Rs10,900 for per oil change, including Mobil Oil and Oil Filter change. "If you include the Air Filter, then its cost reaches around Rs15,000," he said.
Resale Value of Toyota Crown Royal Saloon: 
As this car is a top-of-the-line variant of the Toyota Crown, it has specific buyers, and it can take a bit of time in selling.
If you want to buy a used Toyota Crown, go to PakWheels Used Car Section and buy your chosen vehicle. 
Watch Video: