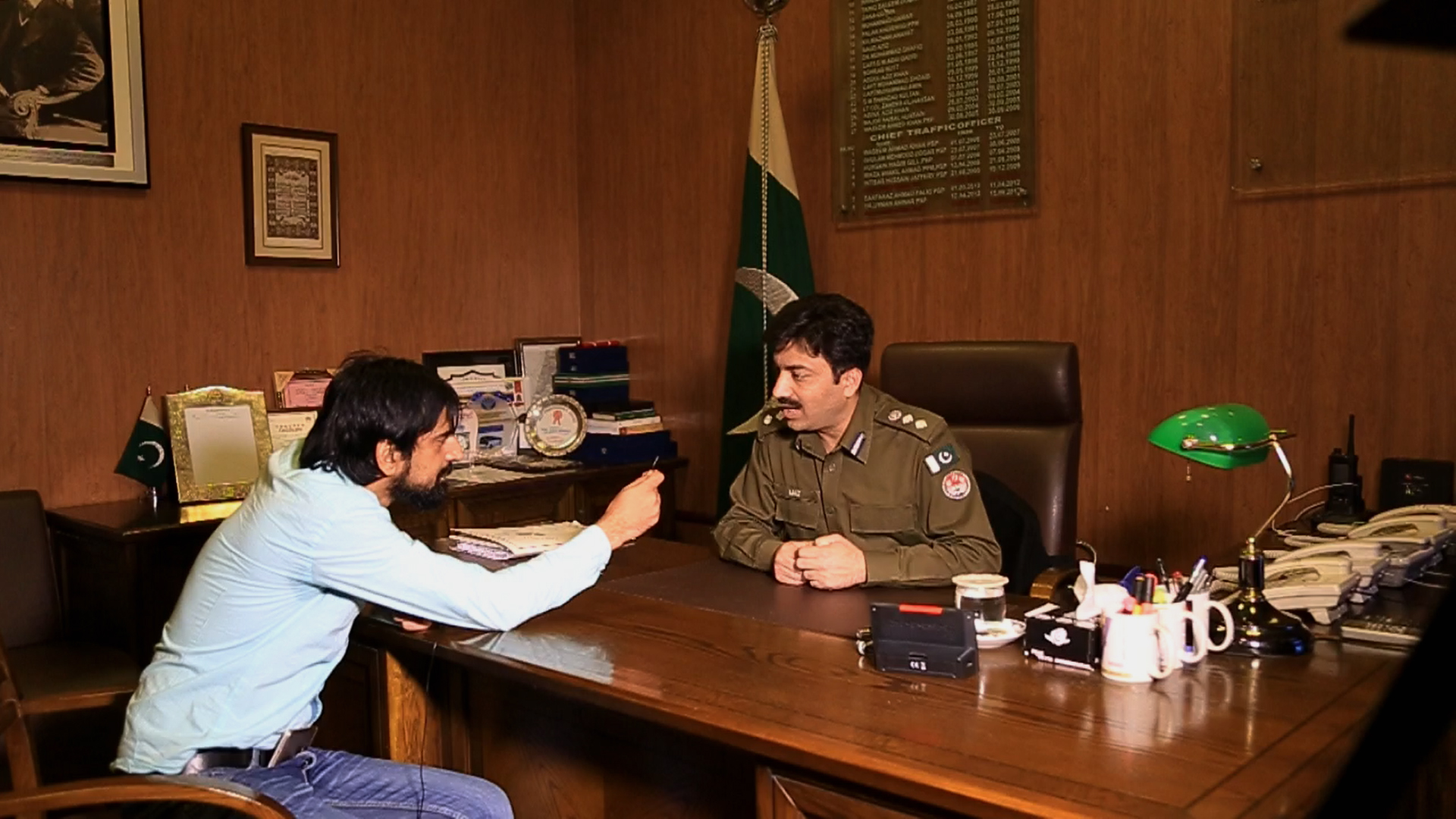 In Conversation with Rao Ijaz Ahmad : CTO – Lahore
PakWheels conducted an exclusive interview with Rao Ijaz Ahmad, Chief Traffic Officer-Lahore to find out what steps Traffic Police is taking, and their future strategies with regards to road safety campaigns.
PakWheels:  What are the hindrances for Lahore Traffic Police, and what steps are being taken to resolve them?
Rao Ijaz:  There are a few traffic concerns which are identified and subsequent solutions are being implemented to solve them. The special road safety squad enforces traffic rules. Awareness is being created through various social media and radio campaigns. Our main aim is to try and make footpaths clear for pedestrians during rush hours. In this regard, twenty-eight car lifters will be used to clear no-parking spaces and an additional twenty-six car lifters will be acquired from the private sector to be used for this purpose. Additionally, safety lectures are being conducted in colleges, universities, and different private organizations.
P.W:  What instructions are given to the traffic wardens w.r.t challans/tickets?
R.I: Traffic wardens are strictly instructed for only two tasks:
To keep the traffic flowing.
To take actions against the violators.
We are soon introducing the E-Challan ticket system which will benefit from cameras which are being installed for Safe City Project in Lahore.
P.W: When will this E-Challan system put into effect? and will it be limited in its scope?
R.I: E-Challan system will be implemented on Mall Road, Lahore. More importantly following four violations will trigger the E-Challan System:
Signal Jumping
Over speeding
Lane splitting
One Way
Pictures and videos would be recorded and posted to the challan holder's house along with a printed receipt of Challan. In a broader perspective, the system will require integration of various departments including Excise, Police, Safe City etc in order to streamline and standardize recurring token dues or transfer of ownership with an additional focus on recovering leftover fines and taxes. It is pertinent to mention that Point Penalty System is going to be introduced as well. If a violator is a repeated offender, his/her driving license would be suspended for three months, six months or twenty-four months depending on the severity of points. Strict action will be administrated against the penalized driver if he/she is found driving during their suspension period.
P.W: Recently CTP-Lahore has decided to give weapons to the traffic wardens citing security reasons, what is the City Traffic Police aiming to achieve with this step?
R.I: Let me start off by clarifying that not every Traffic Warden will be issued firearms. Moreover, several SOP's are followed by the Police force to deal with terrorists. Moving on to the monitoring of driving centers, which is operated by the DLMS driving license management system working under the support of PITB. The whole system is computerized that is intended to address the crowd of applicants in a very effective manner. To enhance the optimization of this system, the department is working to automate the whole licensing system to provide the facility of filing for a driving license remotely by paying fees through online banking. Last but not the least is the improving linkage between CTO Licensing Authorities of each district in Punjab. This development will enable cross-district and long distance license filling for Pakistanis (Subject to departmental rules & requirements).
P.W: Does the department enlisting help from psychologists to understand the behavior of traffic rule' violators?
R.I: City Traffic Police has enlisted psychologists to conduct dialogues with offenders to understand their behavior and innate reasons for committing any violation. Furthermore, several committees are working to integrate traffic rules in the curriculum of Class 2-7. Moreover, traffic theme park is going to be introduced as well for the toddlers. The department has also proposed a 'Drive Registered car' legislation to the government to discourage/ban the practice of driving non-registered vehicles.
P.W: How should citizens deal with a misbehaving traffic warden?
R.I: Strict actions are taken against those traffic warden who misbehaves with citizens. It is highly recommended to file a complaint regarding misdemeanor or attitude at www.ctpl.com or send us a written complaint as well. We assure you that we would respond to those complaints and investigation would be launched immediately against (mentioned) traffic warden and swift action will be taken against him.
P.W: What are the new initiatives taken by the City traffic police, Lahore?
R.I: Let's start off with a good news that traffic police has introduced two more driving license centers in Lahore, followed by an (upcoming) online license portal.
We are also introducing Rasta App, featuring:
E-licencing (for learner and permanent license)
E-payment (for challan)
Plan your route (Traffic congestion in your desired route)
Lahore travel advisory (for feedback and complaints)
Radio FM
15 (Emergency Services)
A unique traffic campaign is about to start from the 14th August in Lahore, sponsors are also welcome to come along, to educate people about traffic rules and precautions.
Stay tuned to Pakwheels.com for further updates.