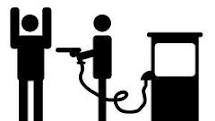 Increase in CNG price and holidays proposed
It has been learnt that the ministry of petroleum and natural resources has proposed a Rs 23 per kg increase in the prices of CNG to the Economic Coordination Committee (ECC) of the Cabinet.
The summary is being submitted which includes that from now on, CNG prices will kept at 80% of the price of petrol which previously was at 60% of the price of petrol.
Moreover, SSGC is as well in the process of preparing a plan to observe two day CNG holiday for vehicles and one day for the industrial sector in light of the shortage of natural gas.
While SNGPL is working on to increase the CNG holidays in Punjab to 3 days in a week and half a week the other meaning, one week, CNG will be closed for three days while the other, it will be for half a week.
So, which fuel to move onto now folks?